Class of 2016 Admits Experience Wesleyan at WesFest (Photos and Video below)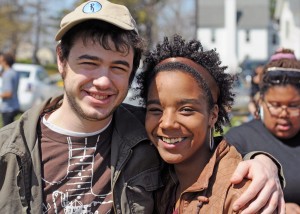 Midday on Friday, April 13, Class of 2016 admitted students and their families spread out across a sunny Foss Hill at WesFest, enjoying a barbecue lunch buffet as upbeat music plays in the background. Some, having arrived only hours earlier, are still soaking in the sights and sounds of Wesleyan. Others already have a good feel for the school, having stayed overnight in the dorms with a student host, and sat in on a class or two.
Kai Leshne and his mother have come from San Francisco, Calif., drawn by the excellent academics, and strong soccer and music programs. Kai visited a Portuguese class earlier in the day, and is excited after discussing study abroad opportunities in Brazil with the professor.
"I really, really like it," he says, summing up his impressions of the school thus far. "There's just such a friendly atmosphere. Everyone's really open and extroverted."
Shravya Raju, visiting with her parents from San Jose, Calif., says she was attracted to Wesleyan because of its strong science program and small size. Compared with the large schools in the University of California system, she feels Wesleyan would give her greater opportunity to interact with professors and engage in hands-on work.
"It's really pretty," she says of the campus. "I wasn't expecting this type of architecture. Everyone is really nice."
Abby Cheskis of Edgemont, N.Y. says the opportunity to speak with students at WesFest is really valuable because she trusts that their comments about the school are accurate and not a sales pitch. She sat in on a sign language class, and stayed overnight with a student in West College.
"I'm very impressed with how many different things students are involved in, and all the different personalities," she says. "Everybody has been able to give me a different reason to come here, and I think that's a good thing."
Sam Jeffrey of Irvine, Calif. says he liked the idea of attending a small college near a city. "I like the big open greens. I love the buildings," he says, adding, "Everyone just seems so excited about being here."
Dana and Mike Booth of Franklin, Tenn. are eating on Foss Hill while their daughter Natalie, who was admitted early decision, tours the campus. Mike, who had visited the school nearly six years earlier with another child, remarks on how much the campus has been improved and expanded since then. "It feels like more of a complete university," he says.
Dana is impressed by the diversity she observes in the student body. "There's just every color, shape and size. The diversity is just fantastic," she comments.
She adds, "We wish we were coming to school here. I think a lot of parents feel that way when they come here."
Photos of WesFest events and a video of the President's Remarks are below: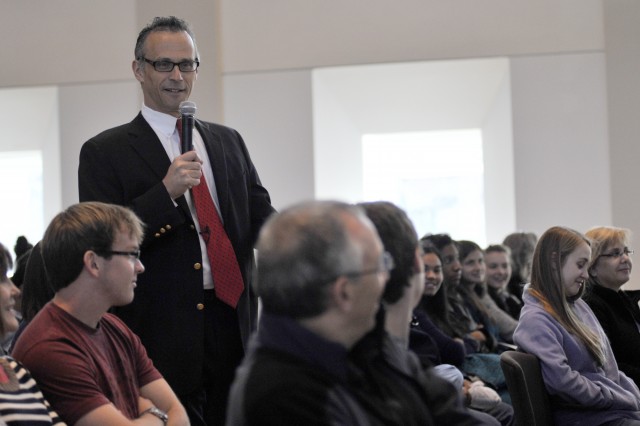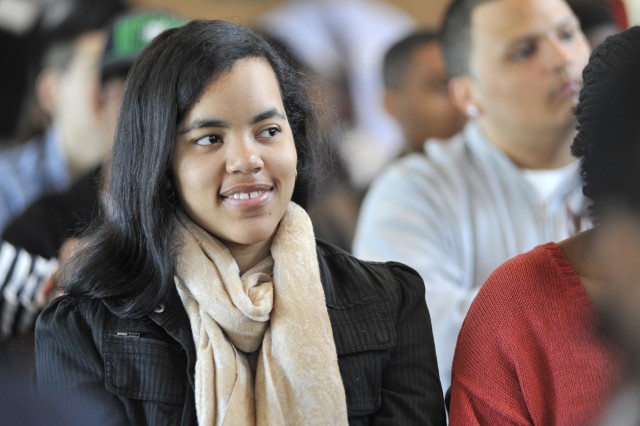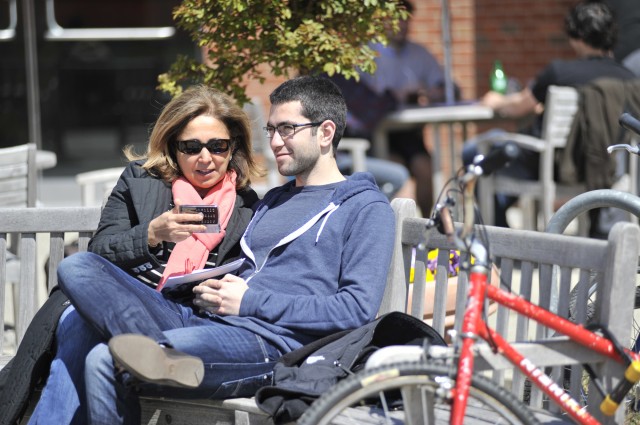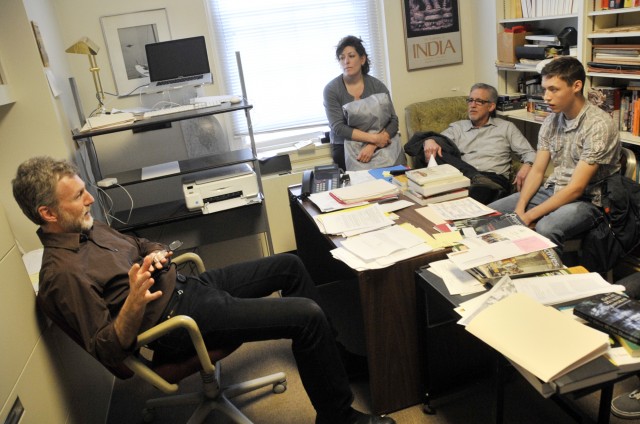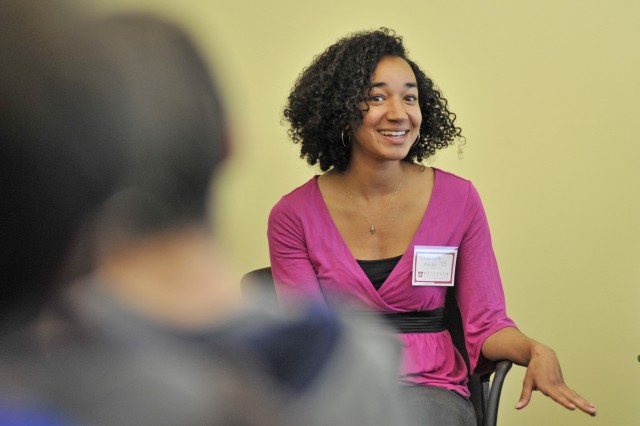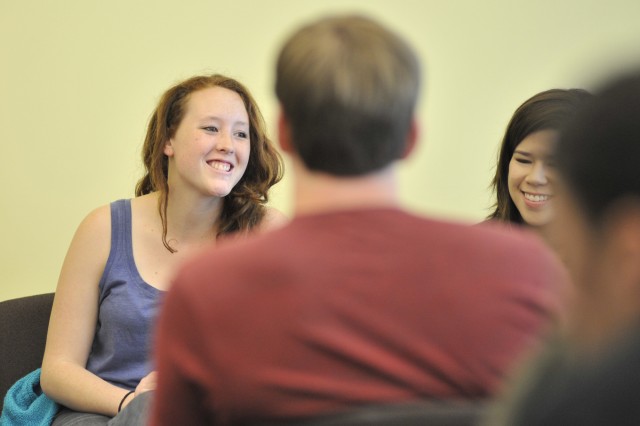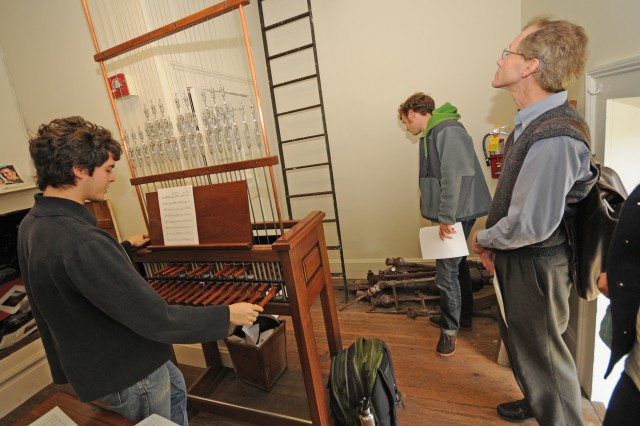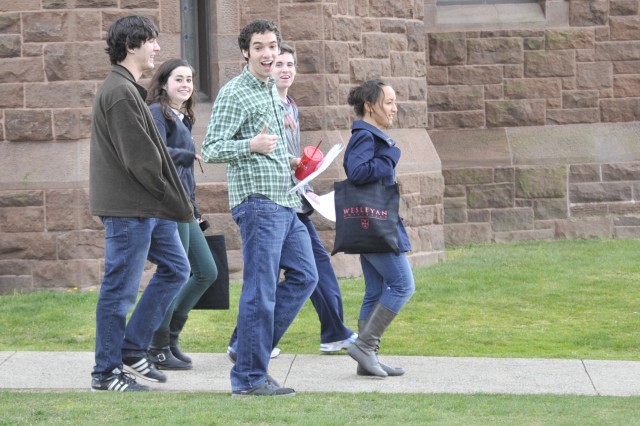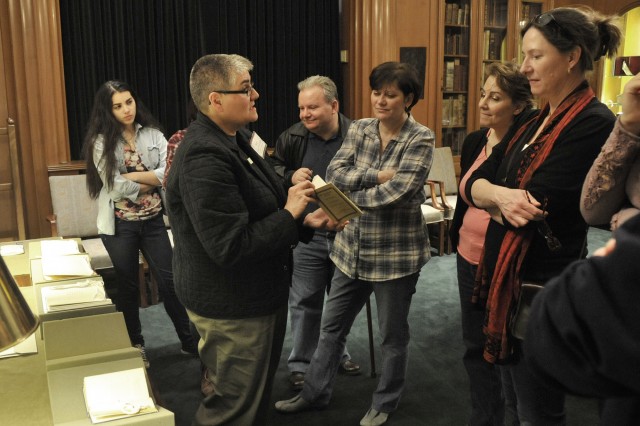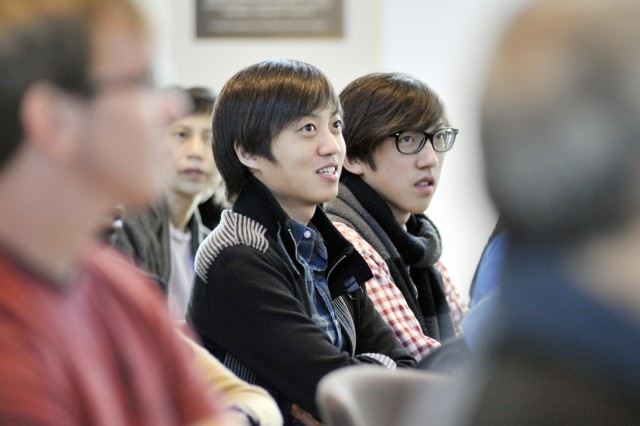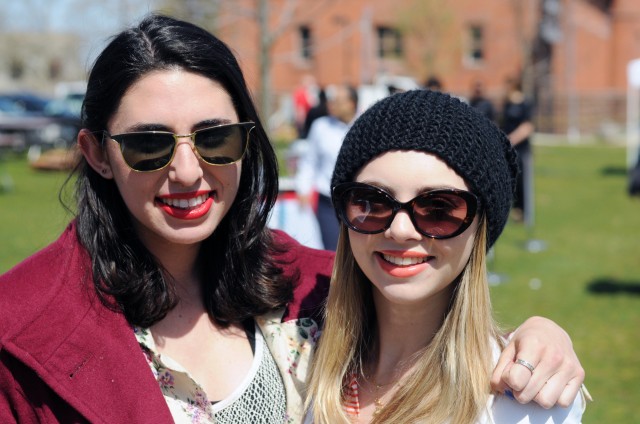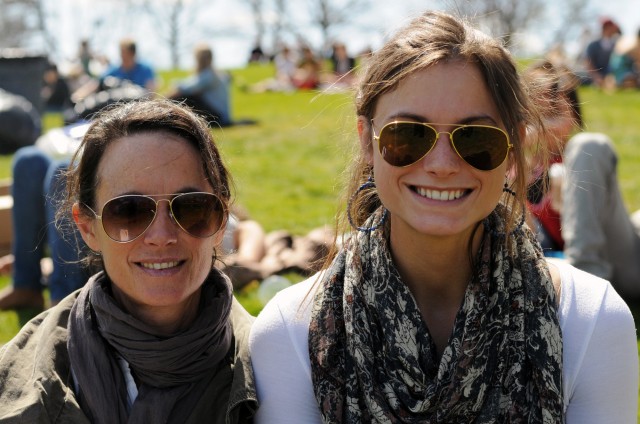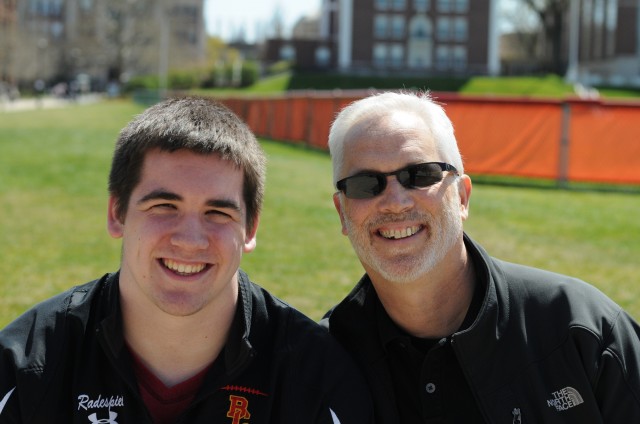 (Photos by Olivia Drake and Bill Tyner '13)
[youtube width="640″ height="420″]http://www.youtube.com/watch?v=qULpQVxWpnA[/youtube]