Two Professors Receive Prestigious Guggenheim Fellowships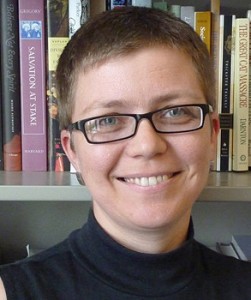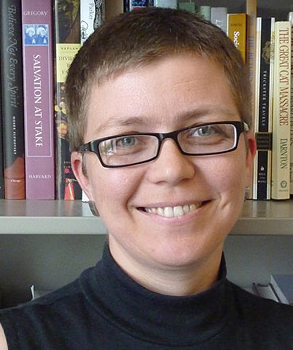 Magda Teter, Chair of Medieval Studies, Jeremy Zwelling Professor of Jewish Studies, professor of history, professor of feminist, gender and sexuality studies, and Elizabeth Willis, the Shapiro-Silverberg Professor of Creative Writing, professor of English, have been awarded 2012 fellowships by the John Simon Guggenheim Memorial Foundation.
According to the Guggenheim Foundation, the prestigious academic honor is presented to scholars "who have already demonstrated exceptional capacity for productive scholarship or exceptional creative ability in the arts." This year, the 87th annual competition recognized 180 scholars, artists and scientists from across the U.S. and Canada. They were selected from a pool of almost 3,000 applicants, range in age from 27 to 84, and represent 62 disciplines and 74 different academic institutions. Through their fellowship projects, they will travel to all parts of the globe.
Teter also was recently awarded a Harry Frank Guggenheim fellowship. Both fellowships will allow her to take a full year sabbatical and support her travel and research expenses to the Vatican and Poland as she works on a new book, The Pope's Dilemma: Blood Libel and the Boundaries of Papal Power.
"The Pope's Dilemma takes the familiar story of blood libel against Jews to tell a much broader story of religion and politics in Europe, demonstrating that the persistence of the 'blood libel' illuminates the reach, and also the limits, of papal authority in coping with local powers – a topic of significant interest even today, in light of the sex abuse scandals," Teter says.
According to her biography on the Foundation web site, Teter specializes in early modern religious and cultural history, with an emphasis on Jewish-Christian relations in Eastern Europe, the politics of religion, and the transmission of culture among Jews and Christians across Europe in the early modern period. She is the author of Jews and Heretics in Catholic Poland (Cambridge University Press, 2006), Sinners on Trial (Harvard University Press, 2011), and a co-editor of and contributor to Social and Cultural Boundaries in Pre-modern Poland (Littman, 2010). She has also published numerous articles in English, Polish and Hebrew. Teter serves on the editorial boards of Polin, the Sixteenth Century Journal, and the AJS Review, and is co-founder and editor of the Early Modern Workshop, an open source site with historical texts and videos of scholars discussing them.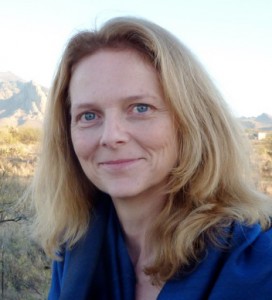 Willis, who specializes in poetry, is the author of Address (Wesleyan University Press, 2011), which won the PEN New England Winship Award for Poetry. Her other books include Meteoric Flowers (Wesleyan University Press, 2006), Turneresque (Burning Deck, 2003), and The Human Abstract (Penguin, 1995), which won the National Poetry Series. Her biography on the Foundation web site notes: "Her most recent projects are investigative in spirit, shifting increasingly toward hybrid genres and explicitly questioning the boundaries of literary representation." Willis has been awarded fellowships in poetry from the California Arts Council and the Howard Foundation. She has held residencies at Brown University, University of Denver, Naropa University, the MacDowell Colony, and the Centre International de Poésie, Marseille, and was a Distinguished Writer-in-Residence at Mills College.
With her Guggenheim fellowship, Willis will travel to Wyoming, Utah, Montana, Idaho, New York and California to conduct research for a new project. She explains, "I'll be working on a new project that involves American religious, cultural and political history. It's a book-length poem, not a history, but along the way it is thinking about theater, film and improvised family structures. I'm interested in what constitutes a sovereign body within America's evolving concept of itself as a nation. And for me, poetry always brings up interesting questions about representation and voice."
Willis adds, "I'm thrilled. The fellowship is a once-in-a-lifetime honor, and the timing couldn't be better for me. The work I'm doing now involves a good deal of research and travel, so I'm immensely grateful that I'll have the chance to focus on it more completely."