Kirn's Songbird Neuroscience Research Featured on WNPR, in Hartford Courant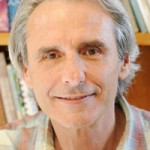 John Kirn, professor of biology, professor and chair of the neuroscience and behavior program, was interviewed on WNPR public radio on June 25 about his research on neurogenesis, or the formation of new neurons, in the brains of zebra finches.
"The birds that had managed to preserve their songs the longest had the most new neurons, which was completely counter to our prediction. It suggests that maybe, at least in some cases and in some brain regions, new neurons are being added in order to preserve what's already been learned," Kirn said in the interview, describing the findings of his latest research published in the Journal of Neuroscience in May.
Kirn's research was also highlighted in a feature story in The Hartford Courant. According to the article:
Birds can create new brain cells through most of their brains, while the creation of new neurons, known as neurogenesis, can occur in only a few regions of a mammal's brain. Better understanding of how neurogenesis happens in birds' brains, Kirn said, could lead to medical breakthroughs for humans.
"If we can understand how they manage to do this on the molecular level, it might give us some insights that we can use," [Kirn] said, adding that stem therapy is one area that could benefit. "There's something special about the bird brain that might be important in how we can create therapies for human brain damage," he said.