Garcia '99 Has Debut Feature Film, The Lifeguard, at Sundance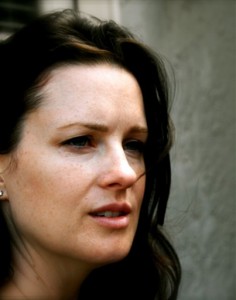 This January, Liz Garcia '99 brought her first feature film, The Lifeguard, to Sundance Film Festival in Park City, Utah to be shown in the U.S. Dramatic competition. She directed, wrote, and co-produced the movie; her husband, Joshua Harto, is a co-producer and an actor in the film.
The Lifeguard follows a young woman (Kristen Bell, Veronica Mars) who leaves her job as an Associated Press reporter in New York City and returns to her hometown in suburban Connecticut where she last felt happiness. Complications arise as she rebels against adulthood by resuming her high school job as a pool lifeguard and hanging out with teenagers. In addition to Harto and Bell, the cast includes Mamie Gummer, Martin Starr, Alex Shaffer, Amy Madigan, and David Lambert.
Garcia recently talked to Indie Wire about the film.
Garcia said: "The film is about what it is to become an adult. How frightening it is when you realize you have only this one life, that the limitless possibilities and the freedom of childhood are through. And particularly, how frightening it is as a woman to realize what being a wife and being a mother, and being a mature woman in the eyes of society will mean…."
"I was raised in suburban Connecticut and that's the setting that inspires me the most. Something about the seasons, the light, the false sense of immortality that comes along with growing up in an unsophisticated environment where you can't get real drugs — that suspended innocence and how reality leaks in – that's all stuff I'm working through in my writing. I've been living in LA since I graduated from Wesleyan in '99."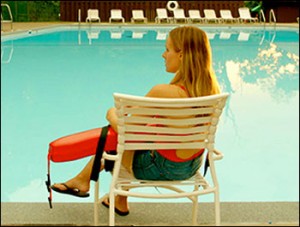 Garcia also spoke recently to Solvej Schou at Entertainment Weekly about female directors "posed to make their mark" at the 2013 Sundance Film Festival.
Garcia said: "I think that having eight female directors at Sundance this year is nothing short of profound. Indie film influences mainstream film and mainstream film influences culture and culture influences how people perceive themselves. The butterfly effect from this year can be that young women start thinking of themselves as filmmakers. They start to make movies in whatever way they can. They value their voice, and they speak up about the female experience in the world. It's so simple, it's so basic, but it's everything."
Garcia also participated in the Los Angeles Times Women Directors' Roundtable at Sundance.
Garcia co-created and was an executive producer for the TNT  series Memphis Beat. She has written for several television shows, including Cold Case (for which she was also a co-producer), Dawson's Creek, and Wonderfalls.
Sundance Film Festival on The Lifeguard