Assisted by Fellowship, Wright Reveals Black Agendas in GOP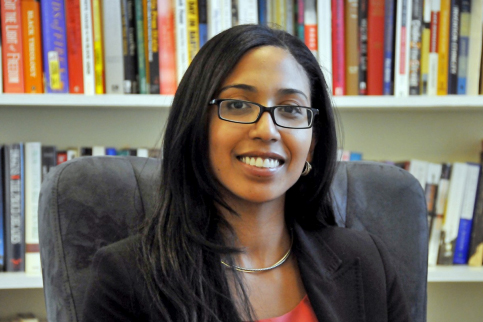 On a chilly January morning in 1978, Jesse Jackson delivered a rousing keynote address to a large group of political leaders. Energized from a recent meeting with President Jimmy Carter at the White House, the civil rights activist dazzled his audience with nearly an hour of political "gospel rock." At the end of Jackson's fiery speech, his audience launched a five-minute standing ovation. Oddly, his audience was a group of white Republicans.
Why would a liberal civil rights activist – with ties to the Democratic Party – engage a political party that had a reputation for turning its back on the black interests? Jackson wasn't alone. Throughout the modern postwar period, a number of black Americans worked with and within the GOP to influence the direction of the party. And in the past two decades, America has witnessed a surprising number of high-profile black Republicans including Colin Powell, Condoleezza Rice, Michael Steele, Clarence Thomas, J.C. Watts and Herman Cain.
"The extensive literature on the histories of civil rights and American politics suggests, in no uncertain terms, that African Americans have no business being conservative," says Leah Wright, assistant professor of African American studies, assistant professor of history.
As a recent recipient of a Career Enhancement Fellowship for Junior Faculty, Wright, assistant professor of African American studies, assistant professor of history, is working to revise a historical blind spot by demonstrating that black Americans have worked consistently with Republicans to pursue an agenda of racial uplift.
The Career Enhancement Fellowships for Junior Faculty Program, funded by The Andrew W. Mellon Foundation and administered by the Woodrow Wilson National Fellowship Foundation, supports junior faculty who have a demonstrated commitment to eradicating racial disparities, breaking down stereotypes and promoting cross-racial understanding in their university communities.
Wright will use the fellowship, which comes with a $31,500 stipend, to support her current book project tentatively titled, The Loneliness of the Black Conservative: Pragmatic Politics and the Pursuit of Power. The manuscript is under advanced contract with Princeton University Press.
Her project is based on an examination of thousands of documents, oral interviews, and extensive manuscript research. It will uncover neglected black political traditions, and contribute to a new reading of African American political thought and of modern political movements.
"Even recent revisionist scholarship, which has highlighted the diversity of black political thought and action, describes black Republicans as conspicuous outliers – at best, utterly misguided; at worst, traitors to their race. However, this narrative of history obscures a richer, much more complex political tradition," Wright says. "The Loneliness of the Black Conservative will contribute significantly to a new reading of African American political thought and of modern political movements and expand the scholarship by uncovering a neglected but significant black political tradition."