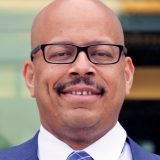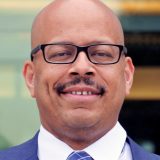 Alford "Al" Young Jr. '88 is the Arthur F. Thurnau Professor in the Department of Sociology and professor of Afroamerican and African studies at the University of Michigan. Young's research focuses on low-income, urban-based African Americans, African American scholars and intellectuals, and the classroom-based experiences of higher-education faculty as they pertain to diversity and multiculturalism.
In this Q&A, Young addresses the severity of the COVID-19 crisis for black Americans, particularly in Michigan. Michigan is ranked fourth in the country for having the most coronavirus-related deaths (4,915+).
How has COVID-19 affected your research interests?
Alford "Al" Young Jr.: I have spent the better part of my career studying the plight of socioeconomically disadvantaged African American males who live in large or midsized cities. I am interested in their vision of how mobility unfolds in America, especially the extent to which that broader vision relates to their conceptions of personal possibilities for advancement. In doing this work I pay a lot of attention to how these men talk about perceived challenges, problems, and struggles concerning the effort to get ahead. They argue that some of these factors are created by others (racism, public fears of black men, etc.) and some were created by themselves (black-on-black violence, etc.).  The basic point of the research has been to assess how much whatever they imagine to be pathways forward are grounded in their broader understandings of pathways for Americans more generally. I seek to know whether they maintain distance or connection between how they think other Americans get ahead and how they think they might do so.