Animal Studies, Theatrical Postmodernism, Lenin Topics of "In Theory" Lecture Series
All students, staff and faculty are invited to the Spring 2013 "In Theory" lecture series presented by the Certificate Program in Social, Cultural and Critical Theory. Each week, Wesleyan faculty will lead a discussion on social, cultural and critical theory or on a well-known theorist.
Lectures take place in Downey House 113 from 4:15 to 5:30 p.m.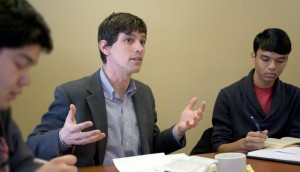 On March 26, Matthew Garrett, assistant professor of English, will speak on V.I. Lenin, founder of the Russian Communist Party and leader of the Bolshevik Revolution. Lenin's political theories, derived from interpretations of Marxism, revolved around the establishment of a vanguard party to lead the revolution of the working class.
On April 3, Demetrius Eudell, professor of history and African American studies, will give a lecture on "Introducing Aimé Césaire." Césaire, a French poet and author, was a founder of the Négritude movement, which sought to reject French colonial racism and intellectual and political domination through the establishment of a common black identity. Césaire saw Négritude as the acceptance of being black as well as the recognition of the colonial experience of people of color.
On April 10, Sean McCann, chair of the English department, will give the lecture "Introducing Lionel Trilling and the New York Intellectuals." Trilling, author of The Liberal Imagination, was a 20th century American writer and literary critic who discussed works along the lines of the "moral imagination," questioning how we live our lives, the roles of culture and biology, and the nature of good and evil.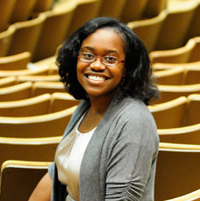 On April 17, Lori Gruen, professor of philosophy, environmental studies, and feminist, gender and sexuality studies, and Kari Weil, university professor and director of the College of Letters, will give the lecture "Introducing Animal Studies." Animal Studies is an emerging field investigating past and present relations between human and non-human animals, as well as the representations of those relations, their ethical implications and effects on the world.
On April 24, Margot Weiss, assistant professor of American studies and anthropology, will lead an introduction to queer studies. Queer studies focuses on the social production and regulation of sexuality and the formations organizing and enforcing regimes of the normal, emphasizing the connections between sexuality, social norms and social power.
On May 1, Rashida Shaw, assistant professor of theater, will give the lecture "Introducing Theatrical Postmodernism: Mabou Mines DollHouse." DollHouse is a play by Lee Breuer and Maude Mitchell, adapted from Henrik Ibsen, about a dollhouse so large that children can play inside, bringing up questions of patriarchy, male power and love.
On May 8, Miri Nakamura, assistant professor of East Asian studies, assistant professor of Asian languages and literatures, will speak on Otakuology. Otakuology is the study of otaku, an identity formed around use and consumption of manga, anime, Japanese video games and Japanese culture.