Culture of India Celebrated at Annual Navaratri Festival
The Center for the Arts presented the 37th annual Navaratri Festival, celebrating the traditional culture of India with performances by some of the country's leading artists on Oct. 10-13. One of India's major festival celebrations, Navaratri is a time to see family and friends, enjoy music and dance, and seek blessings for new endeavors.
"For us Indian musicians traveling all over the world and especially in the U.S., this campus has been a place of great respect and wonder because of its ability to sustain this program for over 30 years," said tabla virtuoso Zakir Hussain, who also performed during the 2010 festival. "It is a privilege and a blessing to be a part of this incredible environment."
The 37th annual Navaratri Festival was supported by the Music Department, the Center for the Arts, the Jon B. Higgins Memorial Fund, the Madhu Reddy Endowed Fund for Indian Music and Dance at Wesleyan University, the Raga Club of Connecticut, the New England Foundation for the Arts, Middlesex Community College, Haveli Indian Restaurant and individual patrons.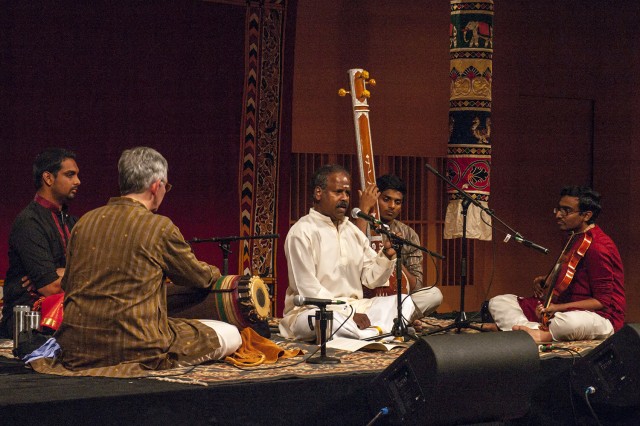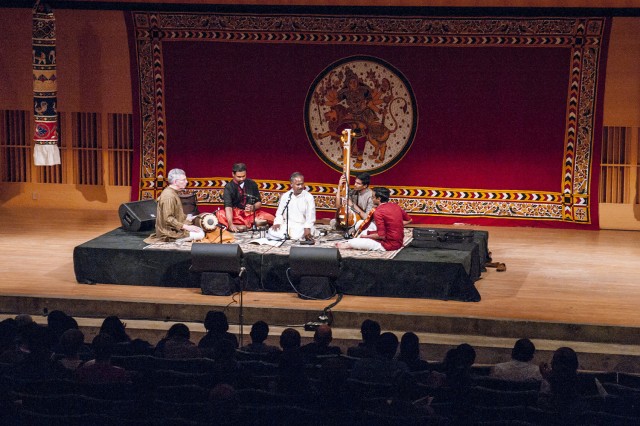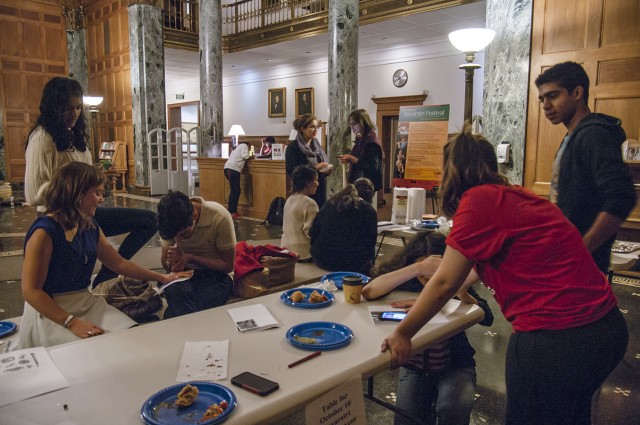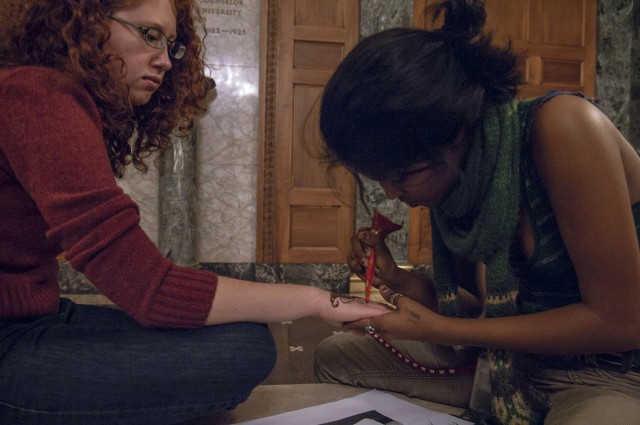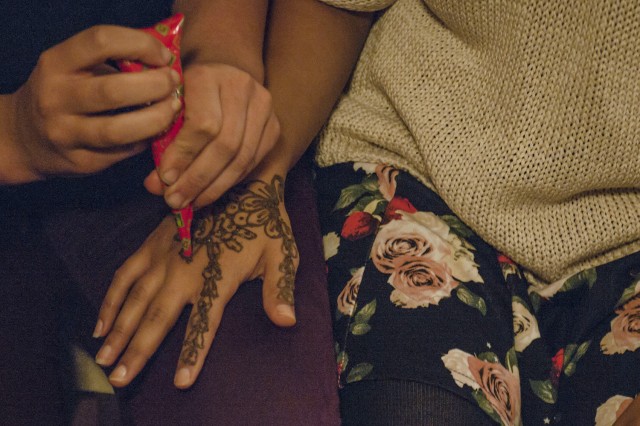 (Photos by Dat Vu '15)