Film Studies' MacLowry Co-Directs PBS Show on Penn Station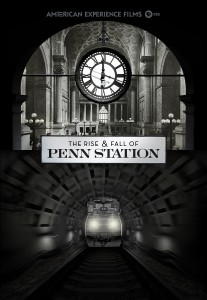 Randall MacLowry '86, visiting instructor in film studies, co-produced, directed and wrote an episode for the PBS history series American Experience. Titled "The Rise and Fall of Penn Station," the hour-long episode premieres at 9 p.m. on Tuesday, Feb. 18.
Pennsylvania Station, a monumental train terminal in the heart of Manhattan, finally opened to the public on Nov. 27, 1910. Covering nearly eight acres, the building was the fourth largest in the world. By 1945, more than 100 million passengers traveled through Penn Station each year.
But by the 1960s, what was supposed to last forever was slated for destruction. In 1961, the financially strapped Pennsylvania Railroad, which had been losing customers to air and automobile travel, announced that it had sold the air rights above Penn Station. In 1963, the demolition of the grand edifice began and construction on the new station was completed in 1968. Watch a preview of "The Rise and Fall of Penn Station" online here.
MacLowry is an award-winning filmmaker with over 25 years experience as producer, director, writer and editor, and is co-founder of The Film Posse with producer and partner Tracy Heather Strain. His work for American Experience includes "Silicon Valley," "The Gold Rush" (2007 Erik Barnouw Award), "Building the Alaska Highway," "A Brilliant Madness and Stephen Foster;" he also served as editor of "The Polio Crusade" and an episode of the two-part series "Reconstruction: America's Second Civil War."
MacLowry majored in art with a film studies concentration at Wesleyan.