Registration Open for Wesleyan Writers Conference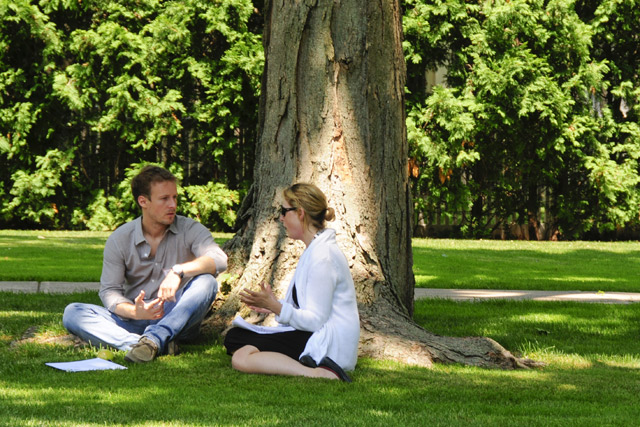 Registration is now open for the 58th annual Wesleyan Writers Conference, one of the nation's leading programs, to be held on campus June 11-15. Both experienced writers and new writers are welcome. This is a time to start a new project or develop your current work with the help of the conference's faculty, distinguished writers who work closely with participants. Manuscript consultations and publishing advice are key parts of the program. Participants may attend daily seminars in the novel, short story, poetry, and nonfiction (including memoir and literary journalism), and the program also includes guest speakers, readings, workshops, panel discussions and talks with editors and agents. Special topics include writing for film, writing about science and medicine, writing about social issues and how to sell your book.
"Writing is often lonely work," said Anne Greene, director of the Wesleyan Writers Conference, director of Writing Programs. "It can be transforming to spend a few days outside of your writing room talking to people who share your interests. Former participants say they're still in close touch with friends and writing colleagues they met at the conference, and they find these connections invaluable."
She added, "The conference is not simply an opportunity to get feedback on what you're already working on. A series of daily seminars give participants exposure to teaching from distinguished writers in several different genres. Thinking about poetic forms or writing a story can really invigorate one's work in a different genre."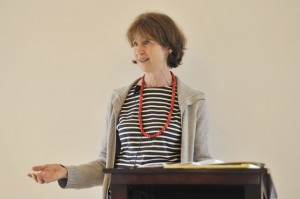 Faculty and speakers at this year's conference include award-winning fiction writer Amy Bloom '75, author of the new novel Lucky Us; Roxana Robinson, short story writer and author of the new novel Sparta; Salvatore Scibona, author of The End, a finalist for the National Book Award;  poet Michael Dumanis; and nonfiction writers/ journalists Lis Harris of Columbia's School of the Arts, and  William Finnegan of The New Yorker, whose recent coverage of Mexico received the Overseas Press Club Award for the best coverage of Latin America in any medium. The group of editors and agents include alumni Vicky Bijur  Johnny Temple '88, founder and editor of Akashic Books. View the full list of faculty, including bios, online here.
"As always, our faculty are both distinguished writers and very committed teachers. That's the hallmark of the program," Greene said. "Participants receive a lot of individual attention, as well as excellent advice about publishing, and an impressive number of people go on to win national awards for their work.
Eric Lotke '87, who attended the Writers' Conference in 2013, successfully sold his book to a small, independent publisher. "This was a direct result of ideas and inspiration coming from the Wesleyan Writers Conference," he said.
Tracie McMillan is a past conference participant who is teaching at Wesleyan this semester as the Koeppel Journalism Fellow. At the Writers Conference in 2006, McMillan got acquainted with William Finnegan, a longtime staff writer at The New Yorker and conference guest speaker. She was able to stay in touch with him after the conference and, years later, he first helped her make reporting connections for her book, The American Way of Eating, and later provided a blurb. "To have public support from someone of Bill's caliber conferred legitimacy on my work, even though I was just a first-time author," McMillan said. "And without the Writers Conference, I would not have had that help."
Read about past Writing Conferences online here.