Separate Homecoming and Family Weekend Celebrations in 2014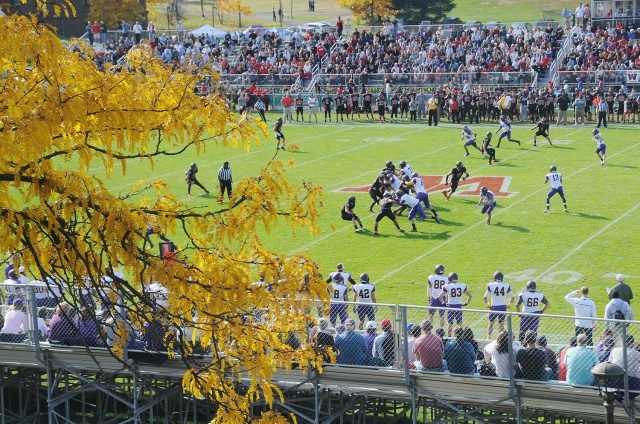 Wesleyan's Homecoming/Family Weekend, which traditionally has been a combined event, will split to separate weekends next fall because homecoming is scheduled to occur during fall break.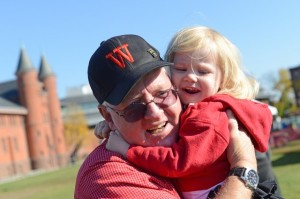 "We have two great weekends planned, one oriented toward Wesleyan families and the other intended to build on the success of Middletown Day last year," said Barbara-Jan Wilson, vice president for university relations. "Each will offer our community lots of athletic contests plus plenty of opportunity for intellectual stimulation and fun."
During Family Weekend, scheduled for Sept. 26–28, Wesleyan will hold WESeminars, all-college meals, student performances, a Career Center open house, the 22nd annual Dwight Greene Symposium, and many other events that have been associated with the combined weekend. Football, field hockey, and men's and women's soccer will host rival Hamilton. Several events will be webcast live, and more information is available on the Family Weekend website.
Homecoming, scheduled for Oct. 18, will feature Middletown Day activities in the Homecoming Spirit Tent, football, field hockey, men's and women's soccer vs. Amherst, volleyball vs. Bowdoin, and other athletic contests. The Career Center will be hosting an open house, and Center for the Arts exhibitions and performances will be available for attendees. For more information, see the Homecoming website.