Dupuy's Book Focuses on Haiti's Fragile Democracy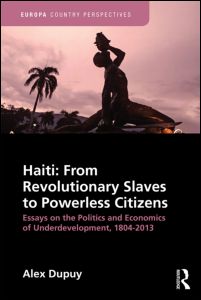 Alex Dupuy, the John E. Andrus Professor of Sociology, is the author of a new book, Haiti: From Revolutionary Slaves to Powerless Citizens. Essays on the Politics and Economics of Underdevelopment, 1804-2013, published by Routledge on Feb. 24.
The book examines Haiti's position within the global economic and political order, including how more dominant countries have exploited Haiti over the last 200 years. Haiti's fragile democracy has been founded on subordination to and dominance of foreign powers.