Morrison '96 Writes and Edits Romantic Comedy Film Hank and Asha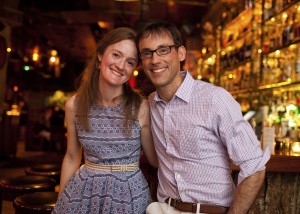 Julia Morrison '96 has co-produced, co-written and edited a new film, Hank and Asha (website), which opened at the City Cinemas Village East Theater New York City last weekend and will run at the Laemmle NoHo 7 Theater in Los Angeles from April 18–24. This lovely romantic comedy about identity, longing, and the irresistible appeal of entertaining life's what-ifs was co-written and directed by James Duff, who is also Morrison's husband.
In the film, an Indian woman (Mahira Kakkar) studying in Prague and a lonely Southerner (Andrew Pastides) living in New York begin an unconventional correspondence through video letters—two strangers searching for human connection in a hyper-connected world. When their relationship develops, they must decide whether or not to meet face to face.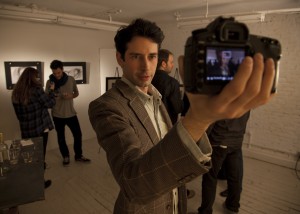 Hank and Asha premiered at the Slamdance Film Festival and won the Audience Award for Best Narrative Feature. Since then it has screened at more than 25 festivals worldwide, and has won 11 awards.
In his New York Times review, Nicolas Rapold writes: "A rare sustained epistolary romance, … this winsome, whisper-thin tale shimmers along with the charming urge to connect and reveal yourself that links its two correspondents. … this is a movie by people who honor the pleasures of waiting, wondering and longing in an instantaneous world."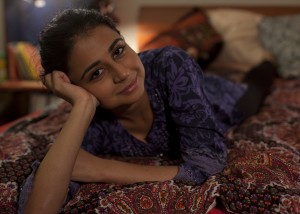 NPR interview with Julia Morrison and James E. Duff
Hank and Asha on Facebook
Twitter: @HankandAsha
[youtube]https://www.youtube.com/watch?v=Dk-UaJfe4Gk[/youtube]