Smith '17 to Study Arabic as a Critical Language Scholar in Oman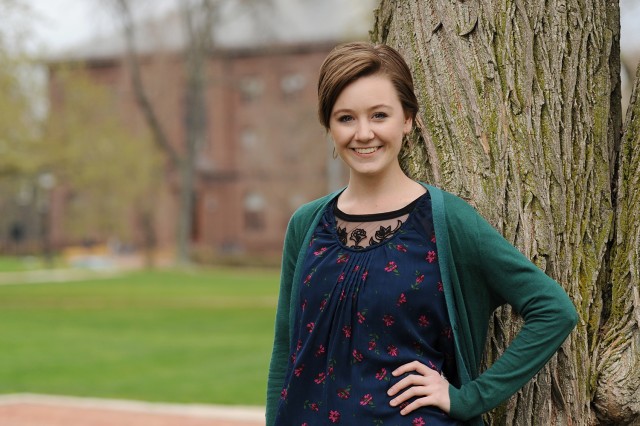 Casey Smith '17 has received a scholarship from the U.S. Department of State to study Arabic—considered a "critical needs language" by the U.S. government—in Oman this summer.
Smith, who plans to major in the College of Social Studies, was one of approximately 550 American undergraduate and graduate students to receive the Critical Language Scholarship. CLS participants will spend seven to 10 weeks in intensive language institutes in one of 13 countries. They will study critical needs languages such as Chinese, Hindi, Russian, Turkish and Urdu, among others.
Smith currently studies Arabic at Wesleyan. She began learning the language as a senior in high school, when she enrolled in a course at nearby University of North Carolina-Chapel Hill.
Her interest in the language was sparked by her work in high school with local refugee populations, including an internship at a refugee resettlement organization.
"Through the internship, I met a lot of people from the Middle East and North Africa. I was struck by the fact that millions of people had to flee their homes in the region, and wanted to learn more," said Smith.
She previously had studied French in high school, but found the experience of learning Arabic to be different.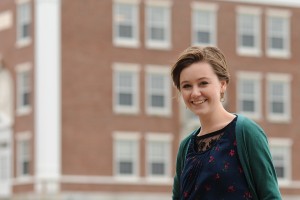 "When you learn a Romance language, a lot of the words are similar to English, so it's easier to pick up vocabulary. Arabic is difficult, because you don't find many words that are familiar. The alphabet is also different, and you write from right to left," she explained. "Once you get used to it, though, it becomes more like learning any other language."
Smith was eager to study abroad at some point during her college career. This semester, when her Arabic professor emailed the class about the State Department's Critical Language Scholarship, Smith saw an opportunity to study in the Middle East—a part of the world she has always wanted to visit.
According to Smith, the CLS program sends students to Morocco, Jordan and Oman to study Arabic. She was surprised to learn she would be studying in Oman.
"I didn't know anything about Oman, really, until I started researching the places I'd be going. It got a lot more exciting because it's so unfamiliar and different," she said.
Smith will be stationed in Nizwa, a fairly big city about 100 miles from Oman's capital of Muscat. She will study at the University of Nizwa, which is primarily attended by women, and will live in university housing with approximately 20 to 25 other CLS students, as well as Omani students.
"I'm excited to meet people my age who are Omani," she said.
While intensive language instruction is the main focus of the trip—the program squeezes one year's worth of Arabic instruction into two months, according to Smith—CLS also organizes trips for the group to explore the country. Smith hopes to visit the Omani capital, see important mosques, and visit the beach.
Though participants are discouraged from straying from their language studies to conduct other research, Smith says she plans to be on the lookout for interesting topics to research on future visits, possibly in connection with her thesis.
CLS expects participants to continue their language studies beyond the scholarship, and apply their language skills in their future careers.
Smith said she plans to continue studying Arabic at Wesleyan. In addition to her CSS major, she hopes to earn certificates in international relations and Middle Eastern studies.
"I was interested in being a CSS major because it's interdisciplinary, and the problems I'm interested in addressing are interdisciplinary in nature," she said.
In the future, Smith plans to pursue a career helping refugee populations around the world. She's not sure yet if that will mean working for an NGO, at an international government organization, or in academia.
At Wesleyan, Smith also performs in dance groups, including Collective Motion, and is a member of Shining Hope for Communities (SHOFCO) and Julia's Star, which teaches about diversity and prejudice in the Middletown schools.