Students Receive Patricelli Center Grants, Priebatsch Summer Internship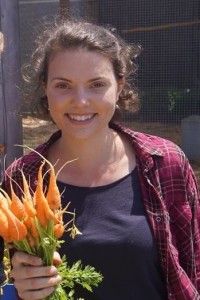 This month, five Wesleyan students received Summer Experience Grants, supported by the Patricelli Center for Social Entrepreneurship. The honor comes with a $4,000 stipend to supplement costs associated with a summer internship experience.
The grants are available for Wesleyan sophomores and juniors currently receiving need-based financial aid who plan to do socially innovative or socially responsible work during summer break.
The recipients include Theodora Messalas '15, Dara Mysliwiec '16, Keren Reichler '16, Geneva Jonathan '15 and Jared Geilich '15. In addition, film major Aaron Kalischer-Coggins '15 received a Priebatsch Internship Grant. All grantees report on their experiences on the Patricelli Center's ENGAGE blog.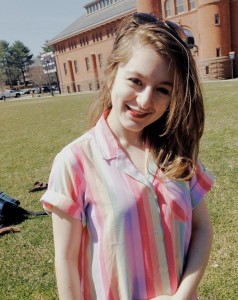 Sociology major Theodora Messalas is working with a food pantry, soup kitchen and women's homeless shelter called Crossroads Community Services in New York City, exploring ways to implement successful social services in which the needs and preferences of the end-users are paramount.
"I am interested in finding out exactly how Crossroads is run in the hopes of one day spearheading my own similar organization," Messalas said. "I want to see firsthand how they have translated the desire to provide food and shelter to underserved New Yorkers into a running operation that can actually get these services to people. I want to see all their successes, and I want to get to know the roadblocks that they meet."
Biology and earth and environmental studies major Dara Mysliwiec is addressing food sovereignty in Lamas, Peru, using sustainable – and previously lost – indigenous farming techniques through the Sachamama Center for BioCultural Regeneration.
The center works with local communities to respect and restore indigenous Kichwa-Lamista practices. During her internship, Mysliwiec will learn the full process of producing bio-char soil.
"I will immerse myself in the Kichwa world vision, in which the earth is not seen just as a source for 'things,' but rather as a being. I eventually hope to translate both experiences to less traditional cultures," she said.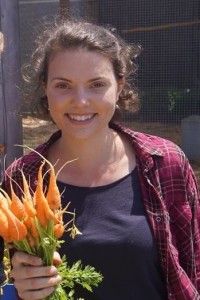 Science in Society Program major Keren Reichler has a fellowship with Urban Adamah farm and community center in Berkeley, Calif. where she is addressing the issue of urban food access and social justice through urban organic farming, community organizing and leadership.
Her position is a three-month residential fellowship for adults ages 21-31 that combines urban organic farming, social justice training and progressive Jewish learning and living.
"As a fellow, I will gain significant skills, training and experience is all aspects of sustainable urban agriculture, community building, leadership development, and urban food access," she said.
Science in Society Program major Geneva Jonathan is doing mental health work Bangalore, India with Leave UR Mark, a social enterprise that enables young people to travel to India to work on career development and aid in positive community growth initiatives. Jonathan is spending her summer working children and adolescents with autism, cerebral palsy, and various neuromuscular disorders.
She'll work on early intervention programs for young children, focusing on behavior issues, occupational therapy, sensory integration, alternative therapy such as art and music, self-care, communication, academics, yoga and movement therapy as well as socialization skills and pre-vocational training. I will provide counseling and treatment explanations to their parents and siblings, with a goal of helping the disabled children maximize their independence from their family.
"My hope is that by spending time in India, where they are just beginning to establish mental health policies, I will be able to return to the United States with an enlightened vision of how we can help build the groundwork for better mental health policies here," she said.
Computer science major Jared Geilich is interning at FootSteps Marketing in Carbondale, Colorado. FootSteps specializes in unique and tailored website design and digital marketing services for a wide variety of clients. A summer at FootSteps will allow Geilich to use his knowledge of modern styles and design, artistry, creativity and programming skills in a professional setting.
"In this internship, I will complete an abbreviated version of the training process they provide for new employees and gain experience in web design and development, graphic design, consultation, and analytics and data management.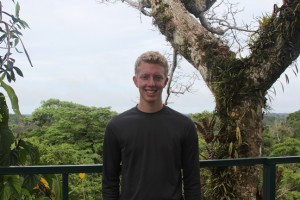 Film major Aaron Kalischer-Coggins received a Priebatsch Internship Grant, supported by the Norman Ernst Priebatsch Fund for Entrepreneurship. The grant was established by Ilene Rosenthal '74 P'17 and Steven Rosenthal P'17 in memory of Norman Priebatsch, a serial entrepreneur and lifelong philanthropist. This grant funds summer experiences for Wesleyan sophomores and juniors who embody Norman's innovative spirit, business acumen, and philanthropic dedication.
Kalischer-Coggins is using his award to support his research internship at New York City-based Ark Media, a documentary film group that creates historical, cultural, and public affairs documentaries for the PBS series FRONTLINE and American Experience. As an intern, Kalischer-Coggins acquires archival materials, prepares research briefs for producers/story editors to create series content, identifies licensing archival materials and assists in shoot preparation and execution.
"I'm passionate about leveraging filmmaking to bring the social problems of remote locales to a broader viewership, and this internship at Ark Media will help me work toward that goal," he said.