Farm-to-Fork Program Celebrated at Eat Local Challenge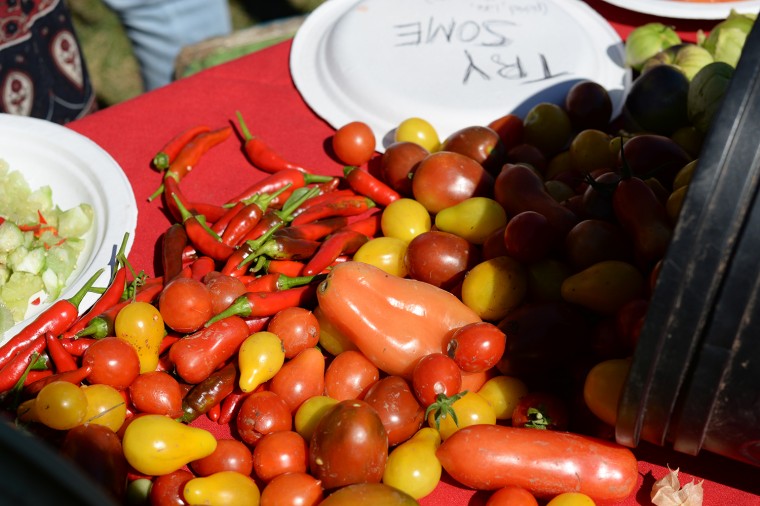 On Sept. 23, Wesleyan celebrated the 15th anniversary of Bon Appétit's Farm to Fork program during the annual Eat Local Challenge.
Bon Appétit, Wesleyan's campus dining provider, served a menu with all local ingredients. All food — including produce and meat — came from farms or suppliers within a 150 radius of campus.
The menu included New England clam chowder, fried haddock and chips, clam bake, roasted pork, BBQ seitan with rosemary potatoes and mushrooms, wood-fired pizza, steamed potatoes and corn, farmhouse salad and strawberry and blueberry crisp for dessert.
Students also voted for their favorite farm. The winner, announced next week, will receive a $5,000 grant from Bon Appétit Management Company.
Photos of the event are below: (Photos by Olivia Drake)
Watch a FOX CT newscast of the event here.