Ishiguro to Study Female Saman Dance as Fulbright DDRA Fellow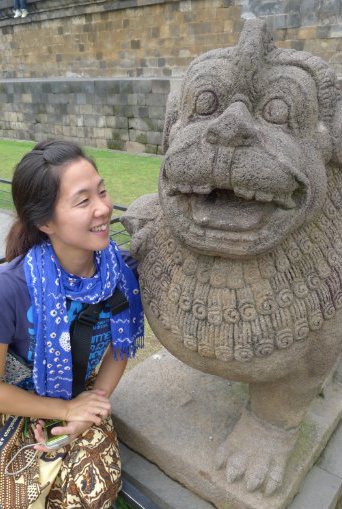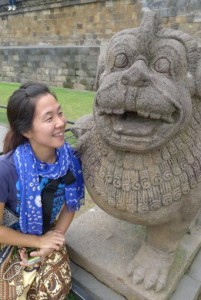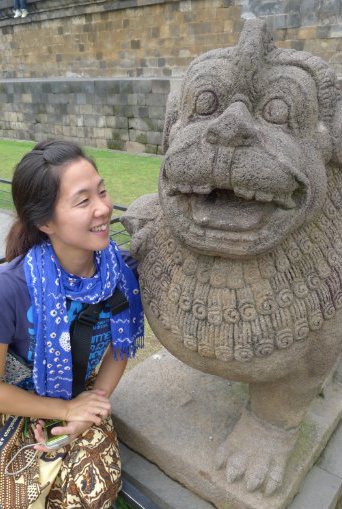 Maho Ishiguro, an ethnomusicology doctoral student, received a Fulbright Hays Doctoral Dissertation Research Abroad (DDRA) Fellowship to study the female Saman dance in Indonesia. The award came with a $29,508 stipend.
Ishiguro's proposed research title is "Saman Dance in Diaspora Presence of Female Saman Dance as Expressions of Piety Cultural Identity and Popular Culture." Her DDRA project will examine the contemporary life of female Saman dance in Jakarta, Yogyakarta and Banda Aceh.
Saman dance, or the dance of a "thousand hands" is typically performed in Gayo Lues, a mountainous region of Aceh, by eight to 20 male performers who kneel in a row and make different kinds of torso movements accompanied by songs, clapping hands, slapping chests or slapping the floor. The dance traditionally is performed to celebrate the birthday of Prophet Muhammad and has been used recently to promote Acehnese as well as Indonesia's national culture.
"Indonesia's deepening Islamization today impacts the nations' performing arts and the conduct of Muslim women's lives," Ishiguro said. "In Aceh, despite its Islamic origin, female adults were prohibited from performing Saman dance at public events. In contrast, Saman has become unprecedentedly popular among school girls in Jakarta and Yogyakarta in the last decade."
Ishiguro situates her project at the crossroad of three related discourses — studies on the transformation of traditional arts in response to popular youth culture, women's roles in expressing piety and the Muslim cultures, and impacts of the changing religious climate on performing arts.
In October 2013, Ishiguro also received a grant from the Society for Asian Music to study the booming popularity of Achenese dance traditions among high school girls in Jakarta.
Ishiguro, of Tokyo, Japan, moved to the U.S. when she was a junior in high school. This is her fifth year studying ethnomusicology at Wesleyan.
The DDRA program provides grants to colleges and universities to fund individual doctoral students who conduct research in other countries, in modern foreign languages and area studies for periods of six to 12 months.
She will begin her fellowship during the spring of 2015.