Grant Supports Partnership between Cognitive Development Lab, CT Science Center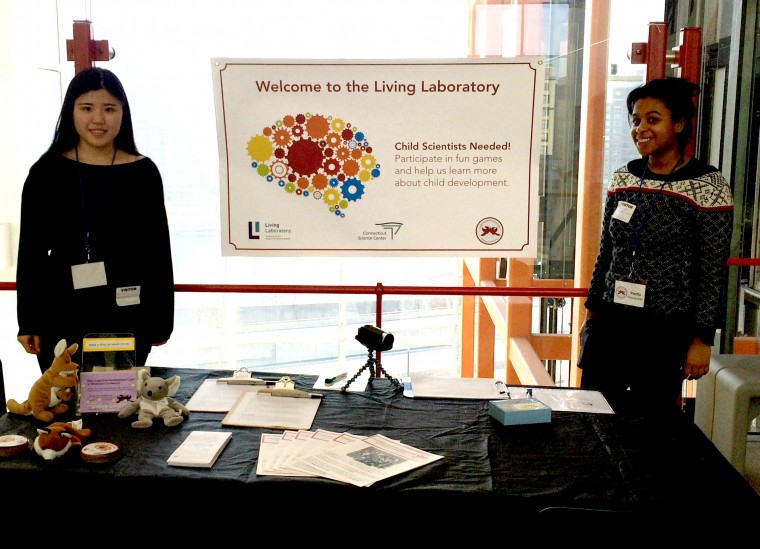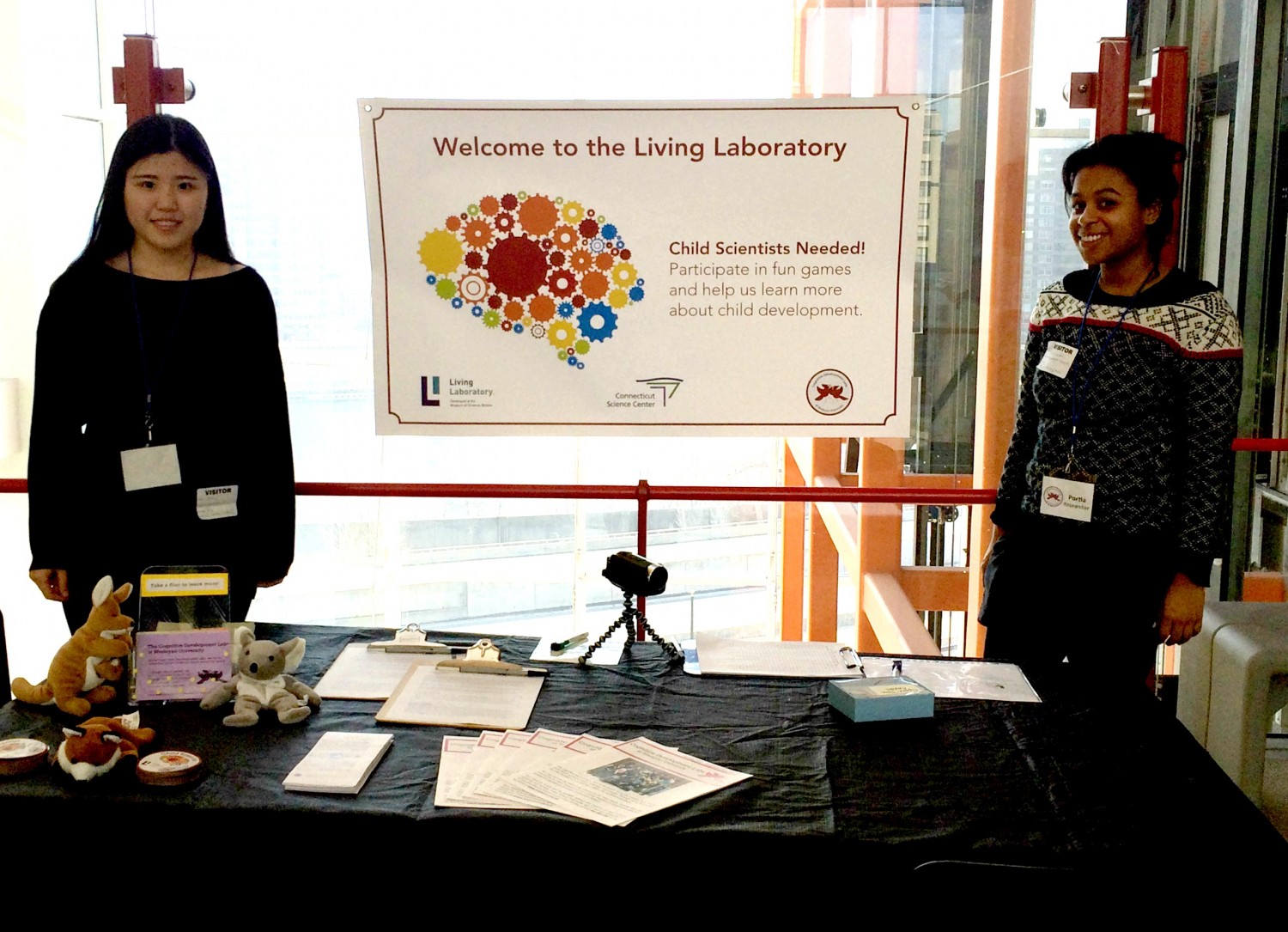 Faculty and student researchers from Wesleyan's Cognitive Development Lab recently received a $3,000 stipend from the National Living Laboratory® Initiative, which receives support from the National Science Foundation. The award will support an ongoing collaboration between Wesleyan and the the Connecticut Science Center.
Hilary Barth, associate professor of psychology, associate professor of neuroscience and behavior, oversees a Living Laboratory® site at the science center's museum. For the past year and a half, Wesleyan researchers have visited the museum on Saturdays to collect data for current studies, talk with children and their families about child developmental research, and guide visitors in hands-on activities that demonstrate important findings in developmental psychology.
The stipend will support staff at the museum, student coordination and museum visit time for the students, travel costs, signage and materials for the lab's child development demonstrations. In 2013, the Living Laboratory Initiative awarded Wesleyan with a $300 grant for signage.
According to its website, The Living Laboratory® initiative aims to educate the public about child development by immersing museum visitors in the process of scientific discovery. In the Living Laboratory®'s educational model, scientists (in disciplines including developmental psychology, cognitive science, educational psychology, cognitive neuroscience, social psychology and related fields) recruit participants and conduct their studies within dynamic exhibits at a local museum. Families visiting the museum are invited to participate in on-going research projects and to engage in one-on-one conversations with the scientists.
Read past articles about the Cognitive Development Lab here.