WESeminars, Concerts, Alumni Talks During Family Weekend Sept. 26-28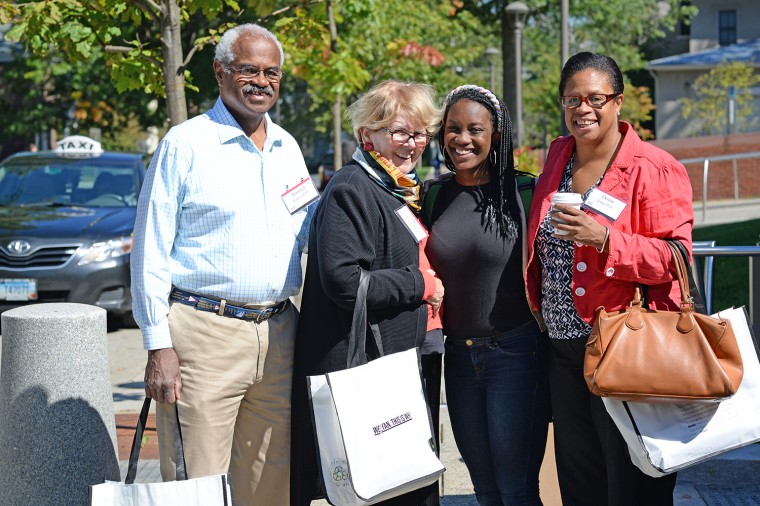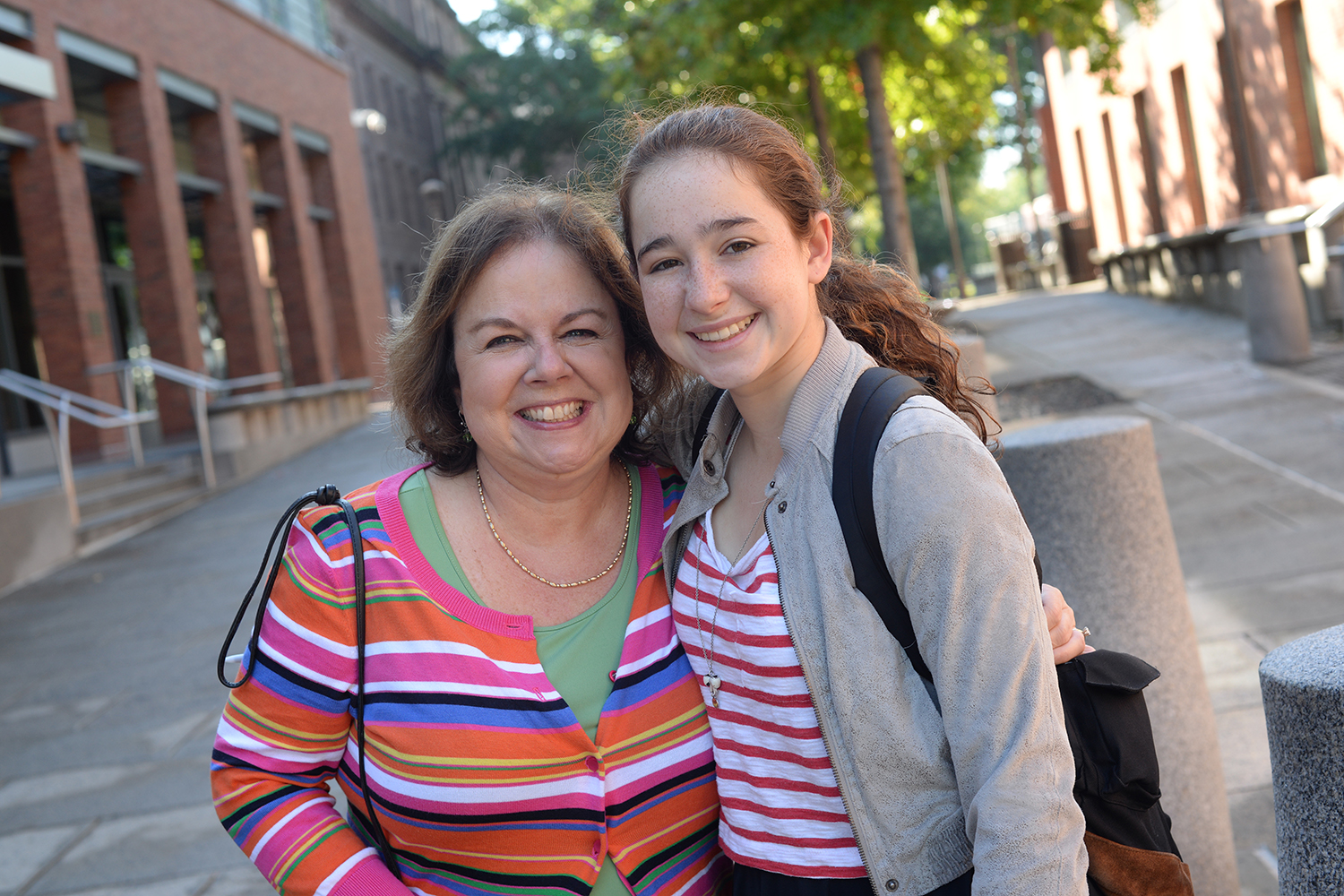 During Family Weekend, held Sept. 26-28, Wesleyan families are invited to attend classes and WESeminars, take in concerts and sporting events, enjoy meals, tour campus and learn about student programs and services.
Breaking from tradition, this year Family Weekend is be separate from Homecoming Weekend, because Homecoming occurs during Fall break.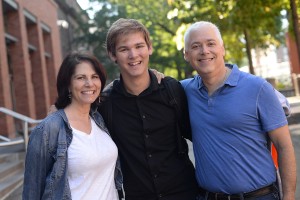 Diane LaPointe '79, P'17, celebrated her 35th Wesleyan Reunion in May, and is elated to return to campus four months later to visit with her daughter, Megan Dolan '17. Megan took her mother to a French class and Modern Dance III class, and the two plan on spending time mingling with Megan's friends and fellow visiting parents.
Lisa and Scott Josephs of Chapel Hill, N.C. are attending Family Weekend with their son, Aaron '18. "I'm taking them to my Hebrew class, and then I'm excited to introduce them to my friends, professors and advisor," Aaron said.
Richard Lanet P'18 and Joan Williamson P'18 of Venice, Calif. are visiting their daughter, Ruby Lanet '18. "This is my first time visiting Wesleyan, so I'm looking forward to taking a tour of this beautiful campus, going to a class and the comedy show tonight," Richard Lanet said.
Catherine Lewis '18 is enjoying the event with her mother, Christian Roberts P'18 and aunt Elsa Aminlewis, both from Bronx, N.Y. The trio is looking forward to walking around campus and enjoying a few meals together.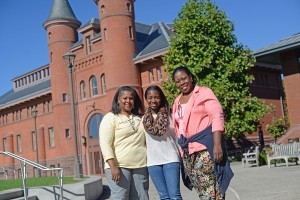 "Mostly we're just glad to be spending time together," Catherine said.
Guests may register onsite during the weekend at Usdan University Center.
Check in hours are:
Friday, Sept. 26: 10 a.m.–9 p.m.
Saturday, Sept. 27: 8 a.m.–7 p.m.
Sunday, Sept. 28: 9 a.m.–2 p.m.

The schedule is open to all members of the Wesleyan family. Highlights include a South Indian vocal performance as part of the Navaratri Festival at the Center for the Arts; the 22nd annual Dwight L. Greene Symposium, featuring a movie screening and talkback with Bobbito "Kool Bob Love" Garcia '88; student a capella concert; Friends of the Wesleyan Library book sale; tailgating; and WESeminars on a variety of topics including animal dignity and ethics of sight, writing at Wesleyan, and ending back pain.
On Sept. 27, Craig Thomas '97 and Carter Bays '97, creators and writer-producers of the popular television series How I Met Your Mother, will speak about their experiences at Wesleyan, their work in TV, and HIMYM.
The Family Weekend photo gallery on Flickr will be updated throughout the weekend. More family photos are below: (Photos by Olivia Drake)