Mukerji Represents Wesleyan at National STEM Meeting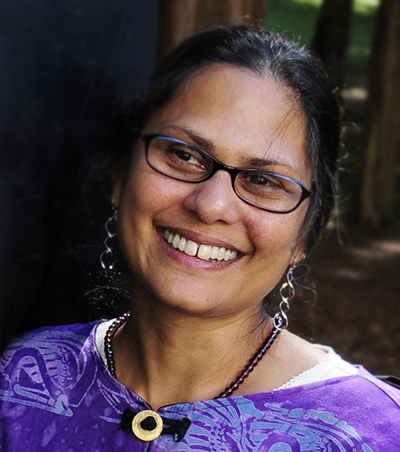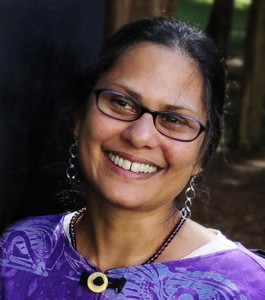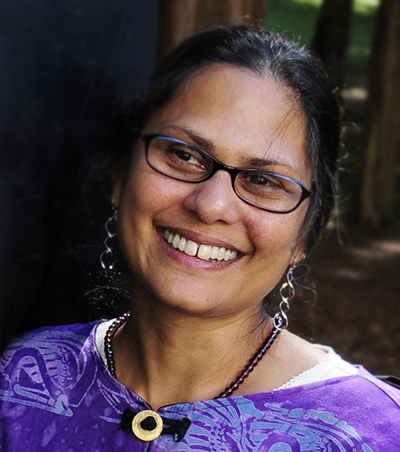 Ishita Mukerji, dean of natural sciences and mathematics and director of technology initiatives, represented Wesleyan at a White House-sponsored conference of STEM educators Sept. 16.
Mukerji said she was intrigued by other universities' approaches to increase access to science, technology, engineering and math – and happy to share Wesleyan's STEM initiatives with her counterparts.
"It was a great opportunity to learn about what works and compare with what we are doing," said Mukerji, who also is professor of molecular biology and biochemistry."I was happy to see that in many instances, we were on the right track and have some of the key elements in place."
The conference was a followup to a January meeting at the White House, attended by President Michael Roth and about 100 other leaders in higher education. That gathering, part of the White House College Opportunity initiative, asked the leaders how their institutions were increasing access. Wesleyan's commitment to opening access in STEM fields caught the attention of White House officials.
The September meeting brought dozens of educators together at the University of Maryland-Baltimore County to network and share their successes and challenges. The White House has called for 1 million STEM graduates by the year 2020, citing two statistics: Of the number of students who say they are interested in STEM fields when they enter college, only 30 percent of them are retained in those fields. Among underrepresented groups such as women and minorities, the number is much lower.
"We know that early exposure to research experiences, intensive mentoring, and small active-based learning groups can make a difference," Mukerji said. "Wesleyan is already doing some of these things well, and our new programs are part of that focus." She cited the Wesleyan Physical Sciences and Math Scholars program, a highly selective academic program designed to support students in historically underrepresented groups. A number of the first cohort of WPSM students spent a week on campus this summer (some participated online), and continue to work in a colloquium which provides mentoring, guidance toward internships and on-campus research, and other paths to success.
One idea generated at the conference that Mukerji liked is the notion of pairing science with service learning and peer mentoring; another is to encourage combining STEM degrees with education certificates to create a larger pool of STEM educators. Academic work and research are not the only path to successful careers,  the attendees agreed.
"What if we give STEM students training in entrepreneurial skills?" Mukerji said. "We already have the model at Wesleyan — look at our alumni."