Wesleyan, City Officials Sign Memorandum of Understanding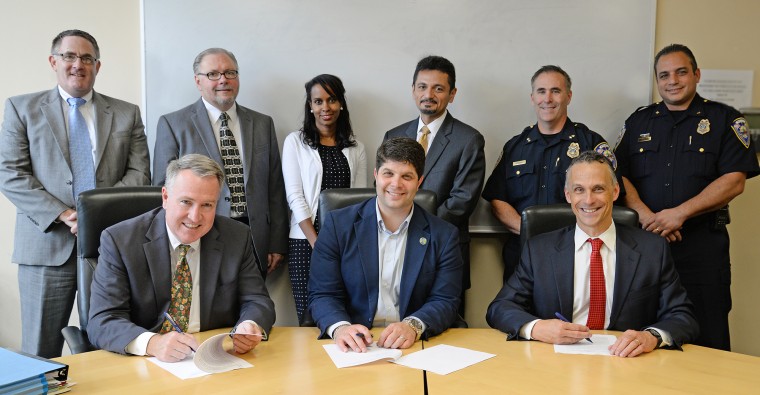 On Oct. 15, Wesleyan and City of Middletown officials met at City Hall in downtown Middletown to sign a Memorandum of Understanding on dealing with sexual assault.
The document details the responsibilities and procedures of the university, the city, and state law enforcement in handling assault cases. This document officially codifies long-standing campus and community cooperation around the issue of crime, sharing of training resources, and enhanced communication designed to support survivors of sexual assault.
"This memorandum is an important step toward even greater cooperation between Wesleyan, the State's Attorney's office and the City of Middletown," said President Michael Roth."On an issue as serious as sexual assault, we need to be proactive in preventing crime, in supporting survivors and prosecuting perpetrators. A close working relationship with city law enforcement will be highly beneficial."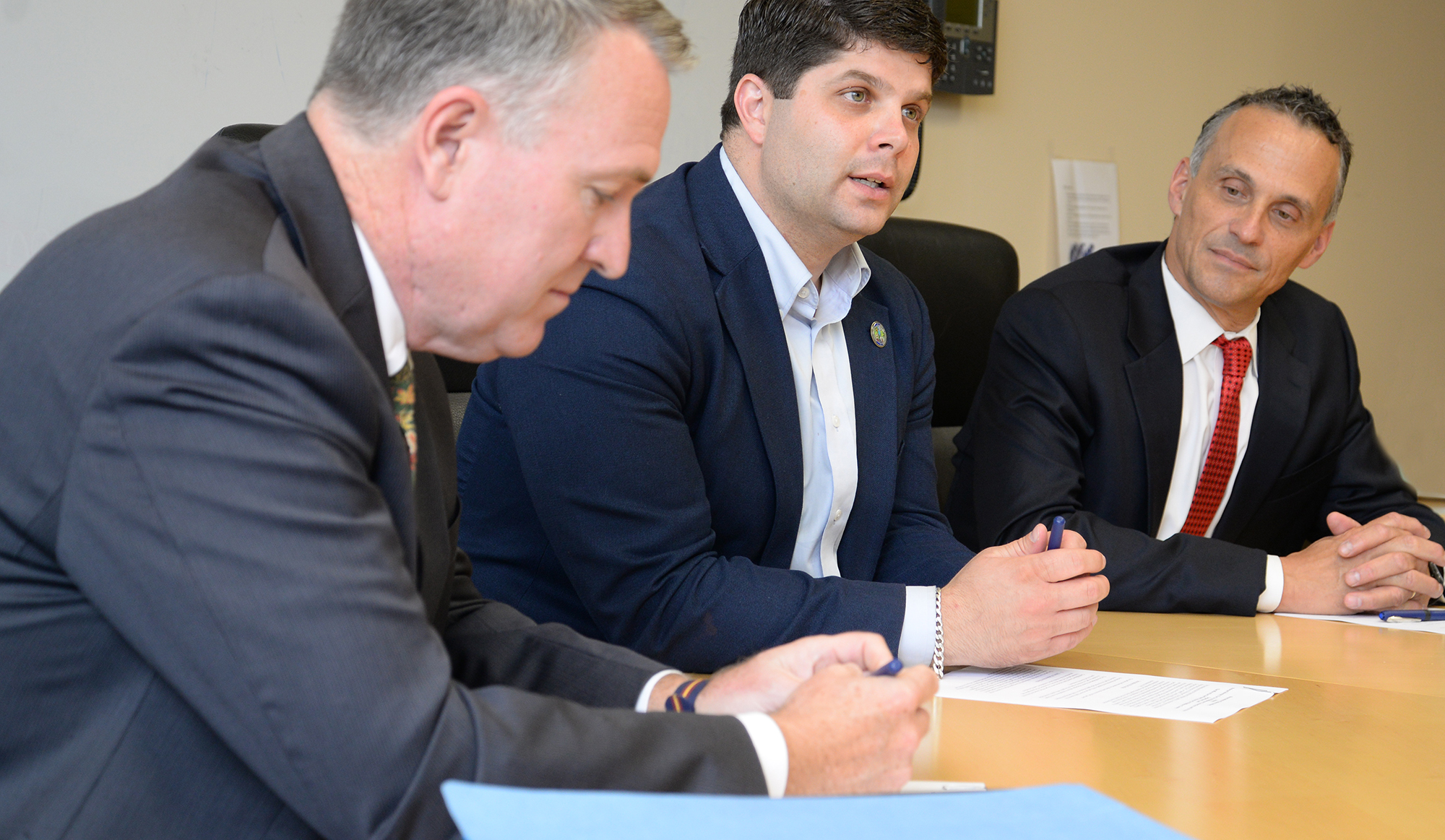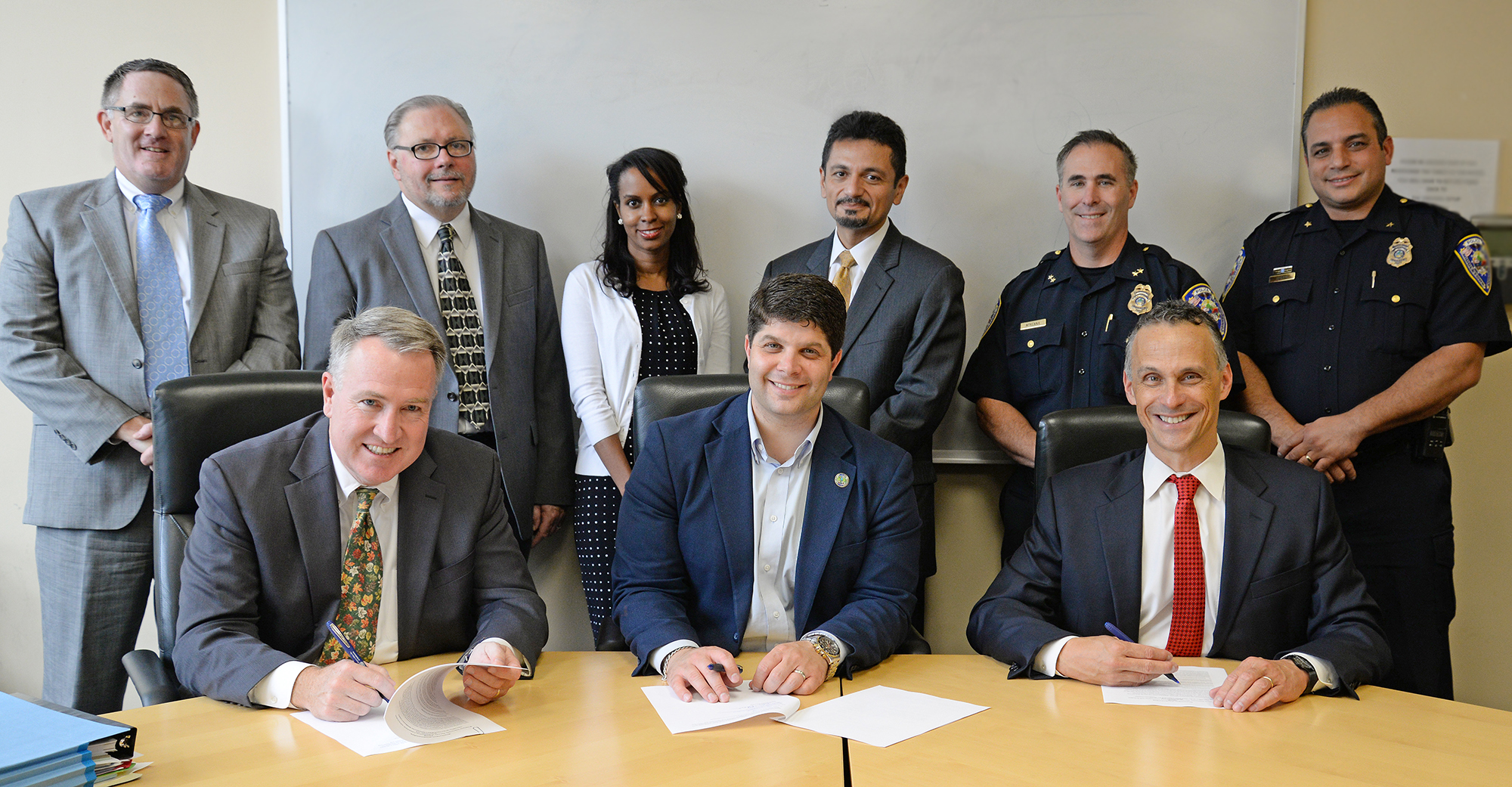 In addition, Sen. Richard Blumenthal, D-Conn., came to Wesleyan Oct. 6 to hear students' concerns about sexual violence, survivor support and penalties for perpetrators. In his discussions with students he shared details of legislation he has proposed to provide better frameworks on campuses for handling sexual assault cases. Read more in this past News @ Wesleyan article.