QAC Hosts Final Exam Evaluation, Poster Session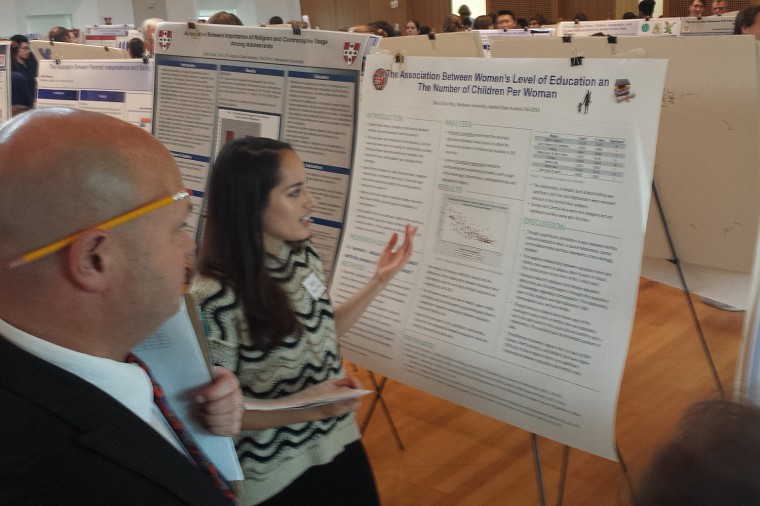 On Dec. 5, the Quantitative Analysis Center (QAC) hosted its annual student research final exam evaluation event for its QAC 201 course. More than 100 students presented their projects at a poster session to fellow students, faculty, alumni and friends of Wesleyan.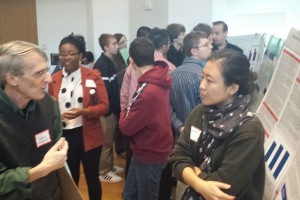 In this project-based course, students learned to answer questions through independent research based on existing data. Students developed skills in generating testable hypotheses, conducting a literature review, preparing data for analysis, conducting descriptive and inferential statistical analyses, and presenting research findings.
More than 50 Wesleyan faculty, alumni and community members served as guest evaluators.
"The student research is tremendous," said evaluator Larry Vitulano P'06, a clinical psychologist and Associate Clinical Professor of Psychology at the Yale School of Medicine. "I hope to help one of the young men I spoke with get into medical school."
This year, as part of the National Science Foundation Award, the course also was offered at Housatonic Community College to seven students, all who presented their original work at the final poster session at Wesleyan.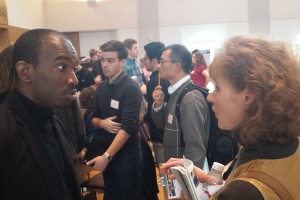 Jalen Alexander '14, QAC intern and 5th year graduate student in psychology, helped coordinate the event. "It's been a wonderful experience working with the students on their projects throughout the year, and coordinating this event," he said. "The turnout and support from alumni and the local community is better than ever. We even have also invited local high school students, and some students from Housatonic Community College participating, so it's a great networking opportunity both academically and professionally."
The QAC developed this course with the intention of attracting a larger number of students to opportunities in the area of data analysis and applied statistics. Funded by the National Science Foundation (NSF), this course allows students to ask and answer questions about which they feel passionately. Lisa Dierker, professor of psychology, teaches the course.
For more information, visit the QAC website.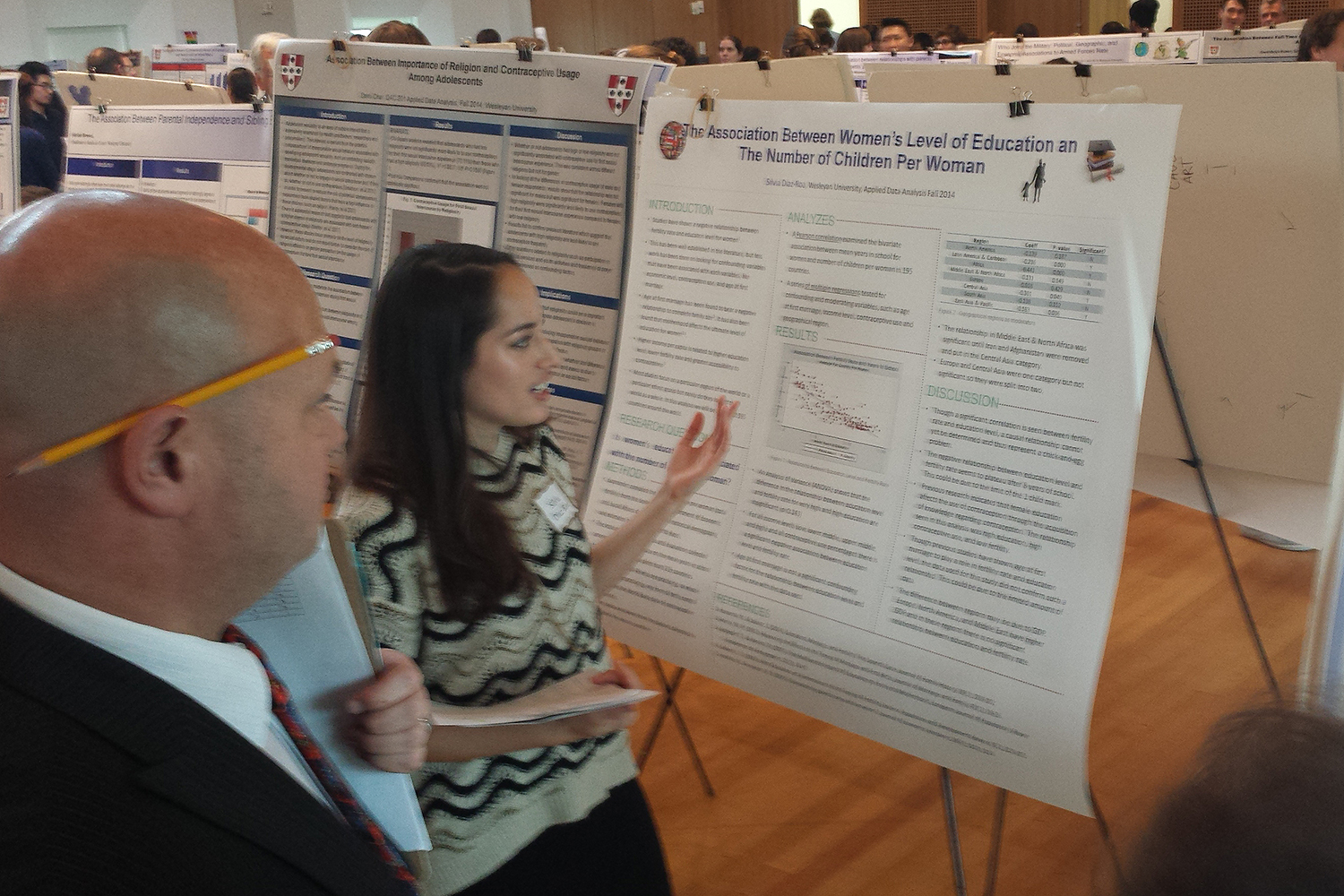 (Information and photos courtesy of Gregory Bernard, associate director of alumni and parent relations)