Support Students on Foss Hill Day April 2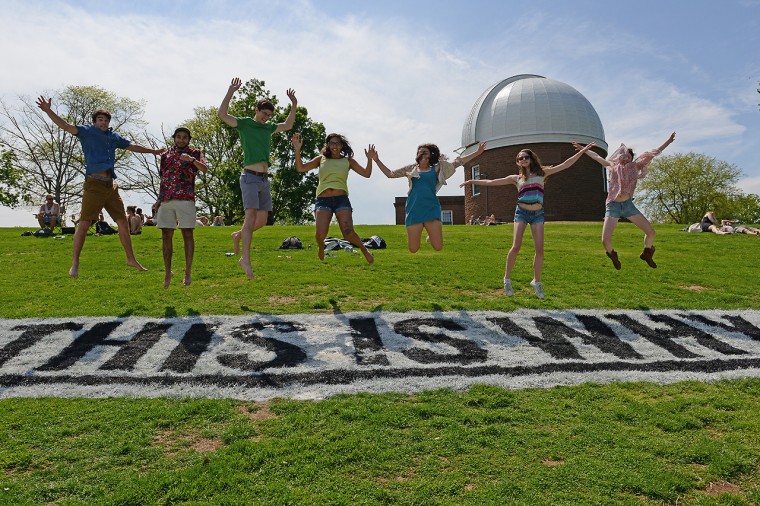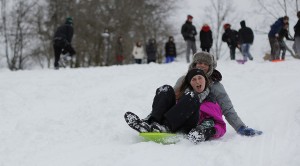 Nearly everyone who attended Wesleyan has fond memories of time spent on Foss Hill. Whether it's sledding in the winter, studying or lounging with friends on a sunny day, taking in a great concert, or engaging in a spirited political debate, Foss Hill has been a central part of the Wesleyan experience for generations of students.
This year on April 2, Wesleyan will celebrate the inaugural Foss Hill Day. The theme of the day will be "Foss Hill: Our Common Ground," and the university will share Foss Hill facts, student profiles and experiences of Foss Hill on social media and elsewhere. On this day, alumni are encouraged to support our common purpose: students at Wesleyan.
Learn more on the Foss Hill Day website.
"Supporting students is what Wesleyan's campaign is all about," said Barbara-Jan Wilson, vice president for university relations. "The Wesleyan community rallied around this cause on Giving Tuesday in December. Foss Hill Day is another opportunity for all of us to remember our common purpose by supporting students and the future of residential liberal arts education at Wesleyan."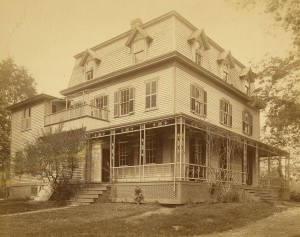 Today, Foss Hill, located in the heart of campus, is one of the first places on campus new students learn about, and a favorite gathering spot. But did you know that until the 1880s, it was known as Vernon Hill, as Mt. Vernon Street ran through it? The current name derived from Foss House, built in 1850 or 1851 by Professor Charles Kittredge True, and later owned by Professor Archibald C. Foss, brother of university President Cyrus D. Foss. In later years, the house was occupied by different fraternities and the Wesleyan Commons Club, which was revived by Woodrow Wilson (who taught at Wes in the late 19th century) as an alternative to Greek housing. In 1955, the house was destroyed to make way for construction of the West College dorms.
The first documented party on Foss took place in 1943, when faculty residents of Foss House held an elaborate pageant with a mythical theme of Foss history dating to the Neanderthal period. Other notable events on Foss include the Grateful Dead concert on May 3, 1970. Since at least 1874, baseball fans have been able to sit atop Foss to take in a ballgame on Andrus Field, the oldest continuously used baseball field in the country. And every spring, proud families have watched their students cross the field to receive their diplomas.