Gruen Writes "Let Elephants Be Elephants" in Al Jazeera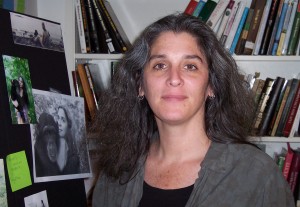 Lori Gruen, professor and chair of philosophy, writes in Al Jazeera about the announcement this month by Ringling Bros. and Barnum & Bailey that it would phase out the use of elephants in circus shows by 2018 in response to a "mood shift among our consumers."
Gruen explores how this public change in attitudes came to be. She credits, in part, "the tireless animal activists who appear regularly, rain or shine, to protest when the circus comes to town." These activists highlight the cruel and unhealthy living conditions imposed upon the elephants, such as having their legs chained, lacking adequate exercise, and withstanding painful training techniques including electric shock, whipping and physical force.
Gruen writes:
Part of the mood shift, then, is a result of consumers' unwillingness to support the cruelty involved in using elephants for entertainment purposes. Ending its elephant acts now rather than waiting three years would respect the mood of its consumers and respect the elephants.

There is also a growing aversion to the indignity of displaying these magnificent, endangered creatures in circus spectacles.
Gruen also recently spoke to The Christian Science Monitor about elephants in the circus. She is also professor of feminist, gender and sexuality studies, and professor of environmental studies.