Faculty, Students, Alumni Present Research at Society for Research in Child Development Meeting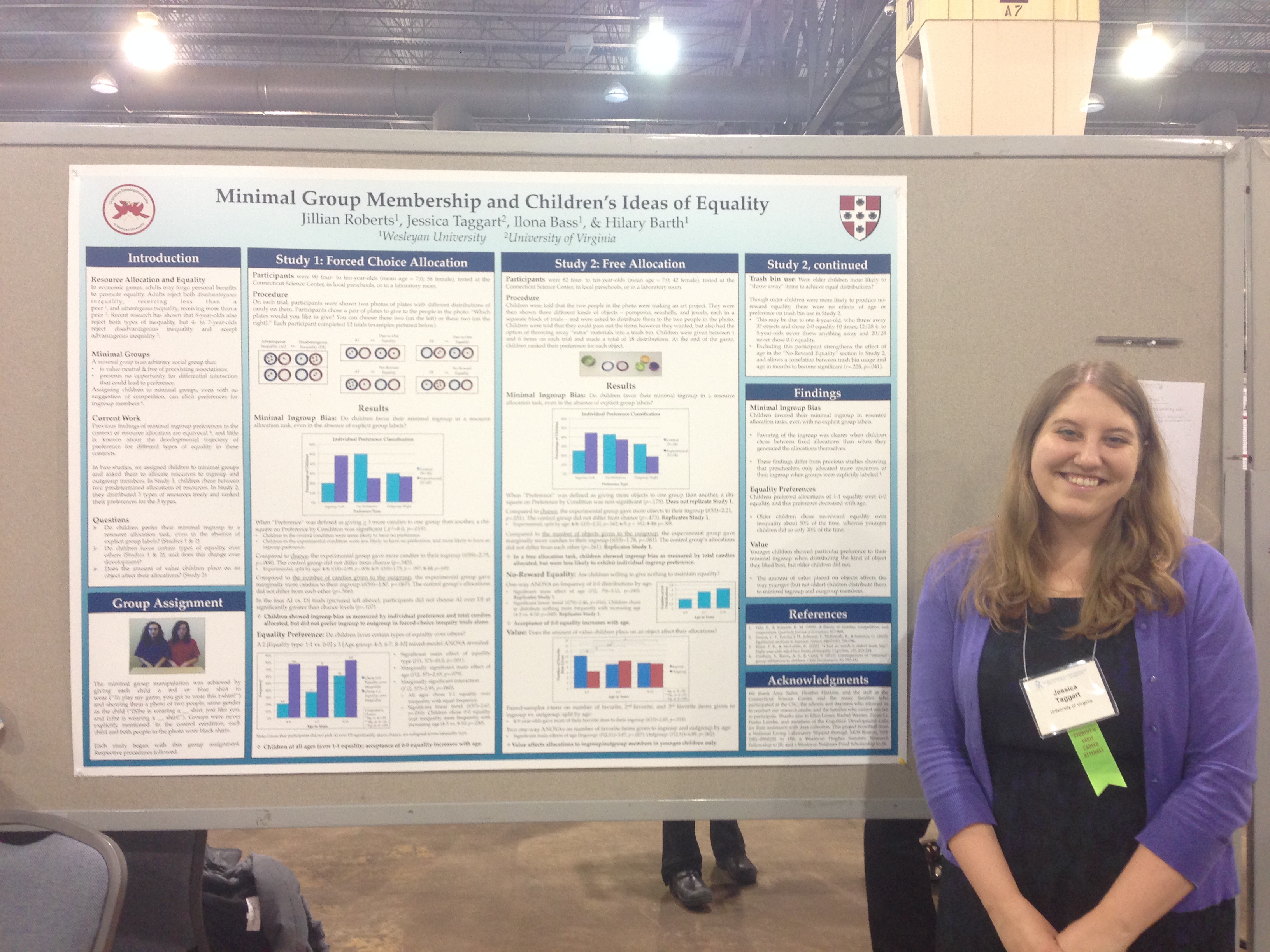 Wesleyan was strongly represented by faculty, undergraduates and alumni at the Biennial Meeting of the Society for Research in Child Development, the major conference in the field. The meeting was held in Philadelphia, Pa. March 19-21.
Members of the Cognitive Development Labs, co-directed by Associate Professor of Psychology Anna Shusterman and Associate Professor of Psychology Hilary Barth, presented research at the conference. Former lab coordinator Jessica Taggart presented work done with Jillian Roberts '15, current lab coordinator Lonnie Bass, and Barth titled, "Minimal group membership and children's ideas of equality." This is Roberts' senior thesis project.
Andrew Ribner '14 presented his senior thesis, "Preschool indicators of primary school math ability" with Shusterman and former postdoc Emily Slusser. And Barth presented "A non-Bayesian explanation of adults' and children's biased spatial estimates" with Ellen Lesser '15, Sheri Reichelson '16, Anna Schwab '16, Taggart, Slusser and Bass.
In addition, numerous presentations were made at the conference by alumni who did undergraduate work in Wesleyan's Cognitive Development Labs. They included: Christian Hoyos '11, Julia Leonard '11, Jessica Sullivan '08, Ariel Starr '07, Nick DeWind '06, Joanna Schiffman '11,  Margaret Gullick '07, Elise Herrig '10, Kyle MacDonald '10, Dominic Gibson '10 and Samantha Melvin '13. Former Shusterman lab coordinator Talia Berkowitz and former postdoc Mariah Schug also presented work at the conference. Learn more about all these presentations, and what these individuals are doing now, in this post on the Cognitive Development Labs blog.