Students Receive Davis Projects for Peace Grant to Launch English Education Project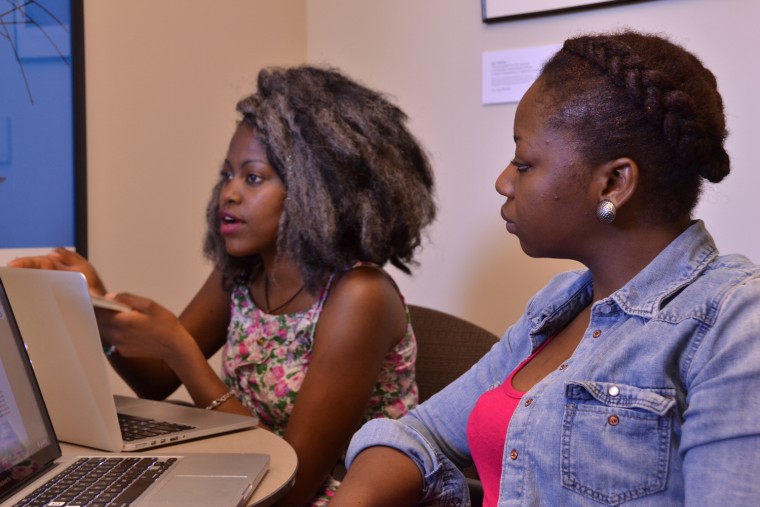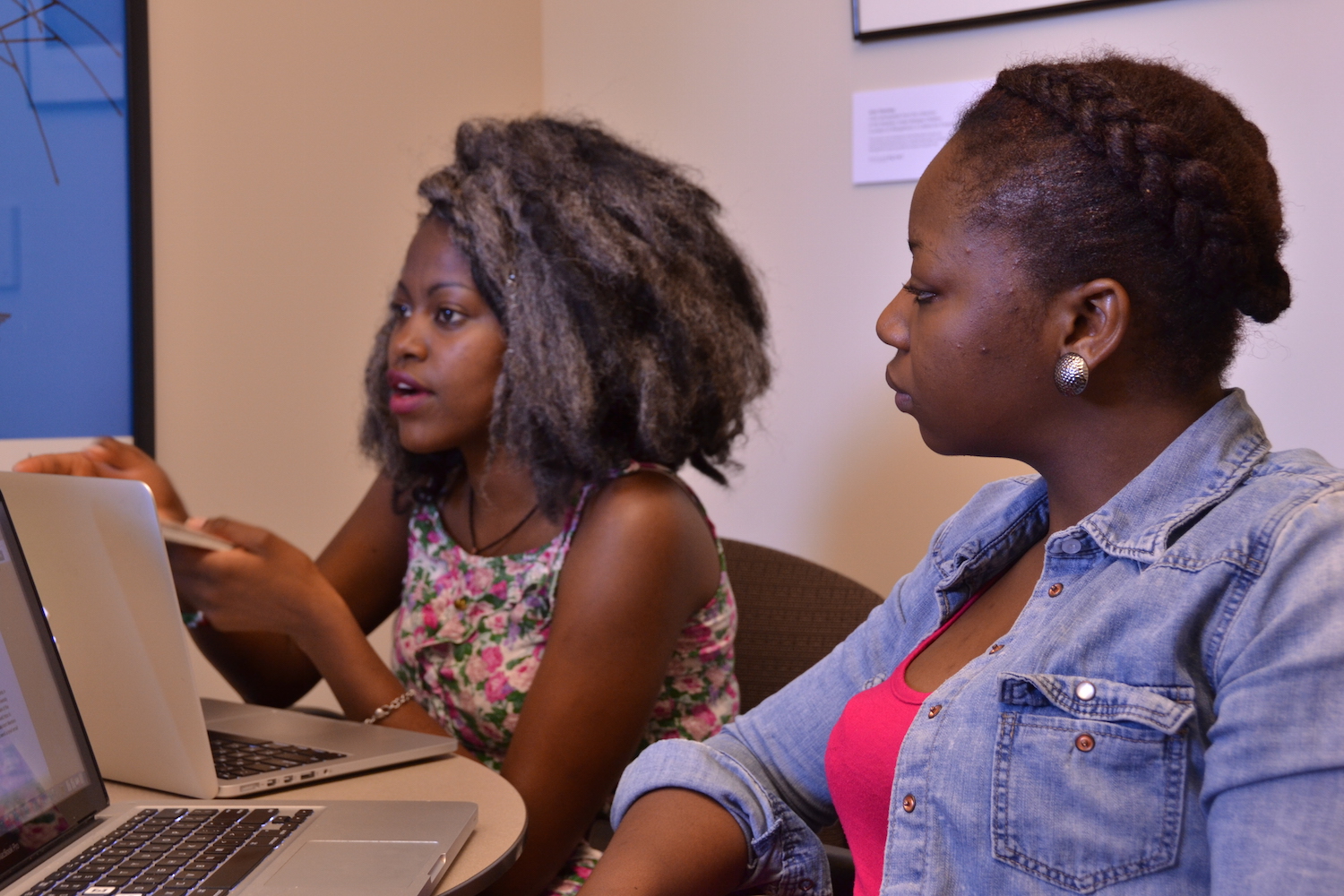 Claudia Kahindi '18 and Olayinka Lawal '15 have received a $10,000 Davis Projects for Peace grant to launch KIU, an English education project, in Kahindi's home area of coastal Kenya this summer. Named for the Swahili word for "thirst," KIU will serve more than 100 fourth-grade students at Kahindi's alma mater, Kilimo Public Primary School, in Kenya's Kilifi County.
Kahindi and Lawal's project includes three components: an eight-week-long program in Kenya taught by ten to fifteen local students; ongoing classroom exposure and interaction with the English language; and a transnational language exchange with students from the Commodore Macdonough Elementary School in Middletown to promote cultural understanding and to provide Kenyan students with an ongoing opportunity to practice their English skills with native speakers.
"The Kenya we know today is no longer the one I grew up in as a child, because it is increasingly becoming a battleground," says Kahindi, who will enter the College of Social Studies in the fall and who is the incoming vice president of the Wesleyan African Students Association. "Growing up in the community, I observed firsthand how bright futures go to waste because of people's inability to speak English."
"I understand all too well the importance of the English language and the leverage this international language brings to success in the global market," says Nigeria native Lawal, a sociology major, certificate in international relations, and the outgoing president of the Wesleyan African Student Association. "As a global citizen, I believe I am responsible to foster peace in whatever capacity, in whichever area of the world demands it. Kenya is demanding peace." Lawal is also senior co-chair for the Women of Color Collective and a dancer in Suya: The African Dance Troupe.
Now in its ninth year, Davis Projects for Peace invites undergraduates at colleges and universities in the Davis United World College Scholars Program to design grassroots projects with the objective of building peace. The Davis Projects for Peace grant has been awarded to one or more Wesleyan students each year since 2007.
Read about past Davis Projects for Peace recipients in these Wesleyan Connection articles:
Jennifer Roach '14
Mfundi Makama '14 and Greg Shaheen '13
Kennedy Odede '12 and Jessica Posner '09
Tasmiha Khan '12
Robert McCourt ''08 and Nyambura Gichohi ''08
Jessica French Smith ''09 and Kudakwashe Ngogodo ''08
Click here to learn about all grants administered by the Patricelli Center for Social Entrepreneurship.