Wesleyan Hosts Conference of Community-Based Organizations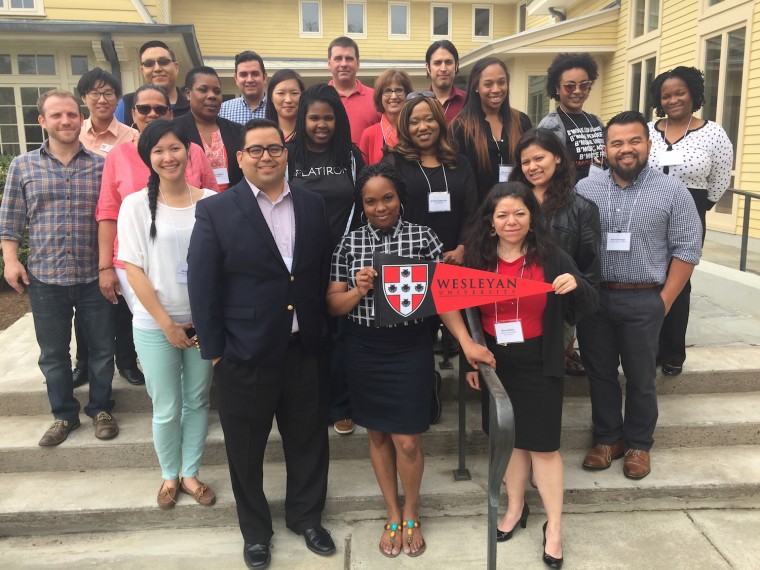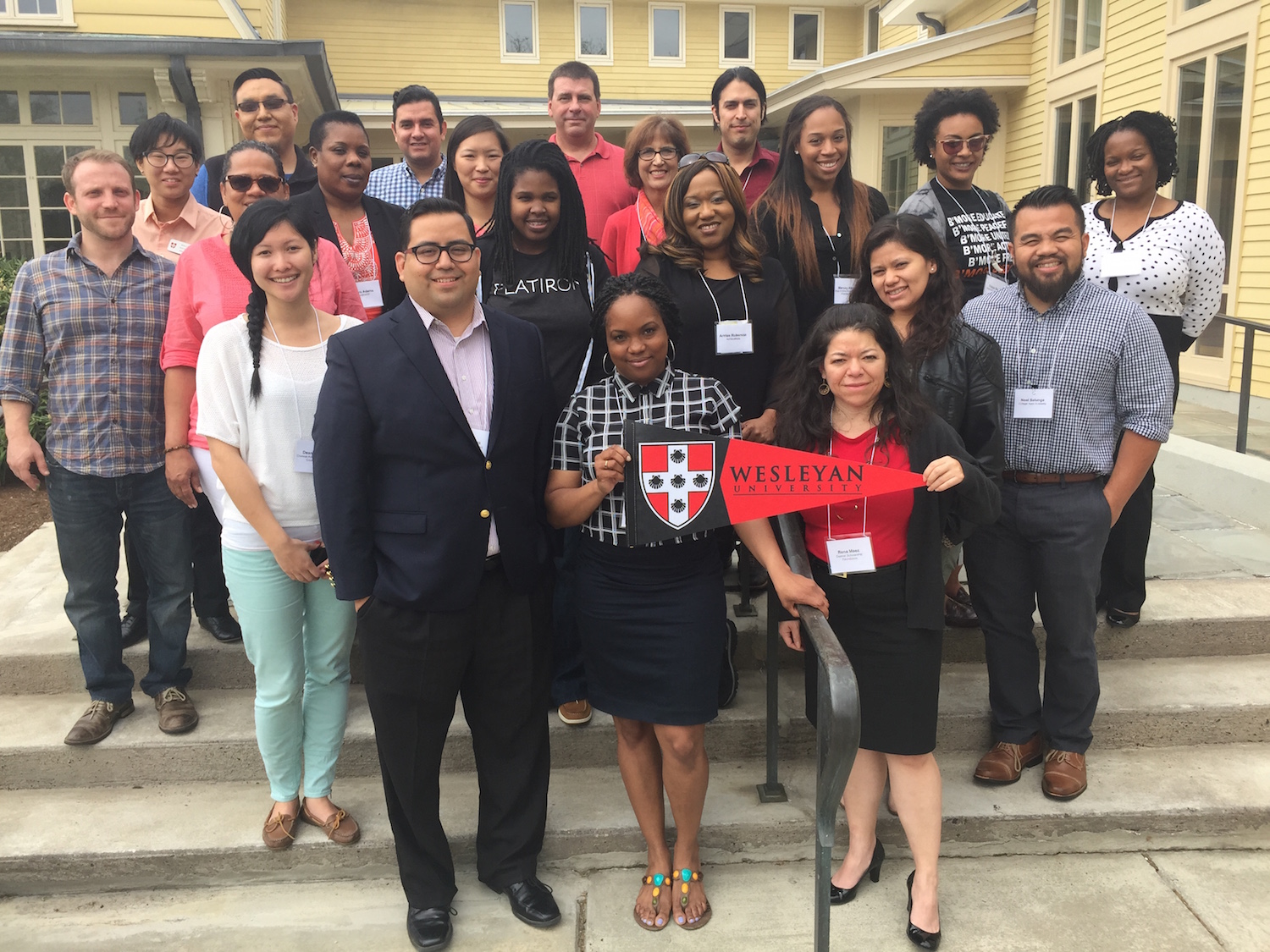 On May 7-9, the Office of Admission held its annual conference for educators and directors of community-based organizations (CBOs), bringing together high school guidance counselors and directors from about 20 groups nationwide.
The conference was founded in 2003 as a way to build closer relationships between Wesleyan and CBOs at a time when the Supreme Court was considering the landmark Grutter v. Bollinger case on the University of Michigan Law School's affirmative action policy and many in higher education were feeling uncertain about the future of affirmative action, explained Cliff Thornton, associate dean of admission and co-organizer of the conference.
"No matter what the decision, we wanted to assure college access groups with which Wesleyan had had longstanding relationships—like Prep for Prep and A Better Chance—that we would remain committed to principles of access and diversity," said Thornton.
The first year, Wesleyan brought a small group of CBOs to campus for a short conference. In the years that followed, Wesleyan invited a different set of about 20 high school guidance counselors and CBO directors to campus, casting a nationwide net. The scope of the programming also expanded.
"At the first conference, one of the things we observed was that these people who were working on college access rarely talked to one another," said Thornton. "In addition to educating the conference participants about Wesleyan, we decided to foster discussions on national education issues, help them share best practices, and bring in an outside speaker to address some critical issue in education or access."
Past speakers have included such luminaries as Lani Guinier, Freeman Hrabowski and Claude Steele. This year, experimental developmental psychologist David Yeager of the University of Texas at Austin gave the keynote address, "Socio-psychological Perspective on Academic Tenacity and College Readiness." Yeager, whose work tests the effects of psychological interventions on adolescent development outcomes such as bullying, depression, academic achievement, self-control, and healthy eating, chaired and co-hosted a national summit on "mindset interventions" at the White House in 2013.
Wesleyan is unique among its peer schools in hosting such gatherings.
"We now work with upwards of 200 of these access organizations throughout the U.S., and we continue to be a leader among our peers in this work," said Nancy Hargrave Meislahn, dean of admission and financial aid. Over time, she added, Wesleyan has enrolled more graduates of the New York–based access organization Prep for Prep than any other college or university.
The guidance counselors and CBO directors are given an opportunity to network, share best practices, and learn about topics such as the admission process, financial aid, and how the university supports and recruits underrepresented students, said Thornton. At the same time, Wesleyan gets to learn about more CBOs in service of expanding its outreach efforts to underrepresented groups around the country. When admission deans travel in the fall, they try to pay visits to the CBOs and meet with students with whom the groups work.
"It also heightens Wesleyan's profile in certain parts of the country. The attendees—most of whom have never been to Wesleyan and may know little or nothing about us—always leave with a deep appreciation for the work that we do, and a clear understanding of Wesleyan's commitment to diversity," he said. "If they're going back to their communities with nothing but that, I think it's a real benefit to us."