Remarks for Honorary Degree Recipient Beverly Daniel Tatum '75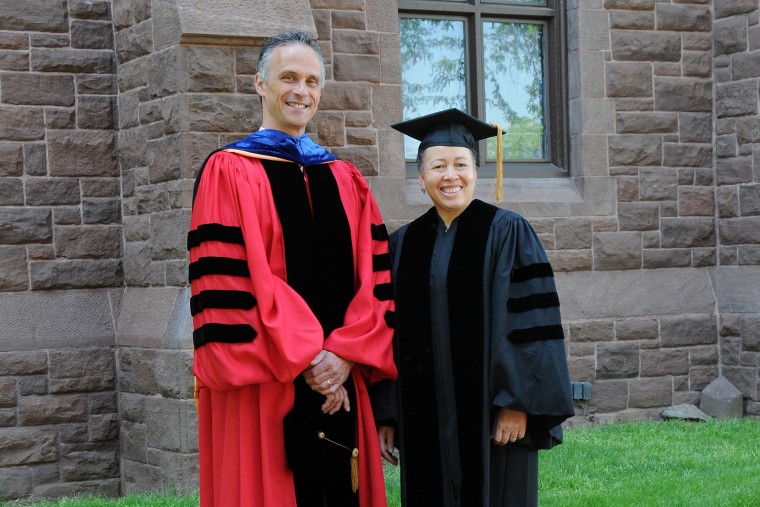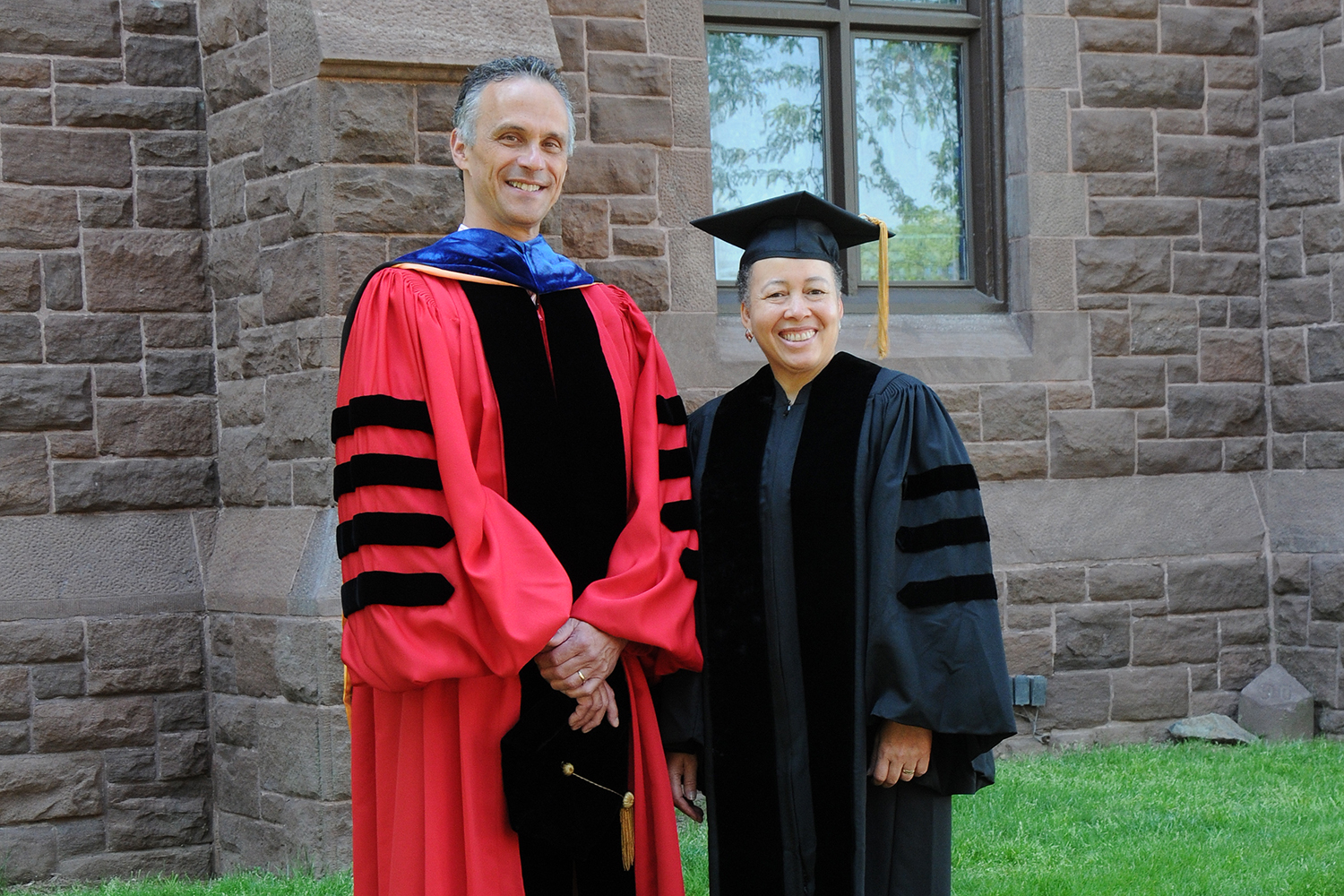 Beverly Daniel Tatum '75, president of Spelman College, was awarded an Honorary Doctor of Humane Letters degree on May 24. She delivered the following remarks: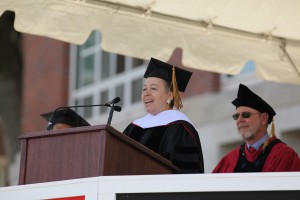 Thank you, President Roth and the Board of Trustees, the faculty, for this wonderful honor. I can't tell you how delighted I am to be here – especially on the occasion of the 40th reunion of the Class of 1975! The years I spent at Wesleyan were transformative for me, and when I left Wesleyan, I was a confident young woman with a clear career plan.
I planned to go off to graduate school, earn my Ph.D. and become a therapist. I explicitly told a graduate school interviewer in my senior year that I did not want to be a professor. It never occurred to me to aspire to be a dean and certainly not a college president. I didn't expect to make a name for myself as a public speaker or writer of books about race. Today I want to say to you, the Class of 2015, expect the unexpected.
Imagine this scene: you are in a room and the phone is ringing. Everyone is sitting around and no one gets up to answer it. You say to yourself, why doesn't someone answer that phone? You look around and everyone else is motionless and undisturbed. They don't seem to even notice that the phone is ringing. You start to wonder if it is your imagination, maybe the sound of the television,maybe the phone isn't ringing at all – that's why no one else is getting up to answer it. But no, you definitely hear it, and so finally you say, all right, someone better answer this phone, I will. Whenever I think of this scene, I think to myself, "I guess that's what they mean when they say you've been 'called'." Since my graduation, there have been a few life-changing moments when I have been in situations and felt "someone needs to respond to this", and not seeing anyone else stepping forward to do it, I've said, okay, I'll do it. I have "answered" that call.
My question today is, what phone is ringing in your ear? To what are you being called? Frederick Buechner once wrote that true vocation joins self and service – true vocation, he said, is "the place where your deep gladness meets the world's deep need." Where your deep gladness meets the world's deep need. The world has many needs, and here today, this place is full of people with many gifts. How will you use them?
One thing I've learned since my college graduation is that you can't plan everything. Life leads us to places we don't always anticipate. Our passions will take us places we don't always expect. The best advice I can offer you here today is this: When you hear the phone ringing, answer it. That call might just be for you.
Respond to your calling, even if it's not in your current plan – because that is where you will find the greatest joy. May each of you find for yourselves that place where your deep gladness meets the world's deep need.
Congratulations to all of you!