Remarks for Honorary Degree Recipient Michael Price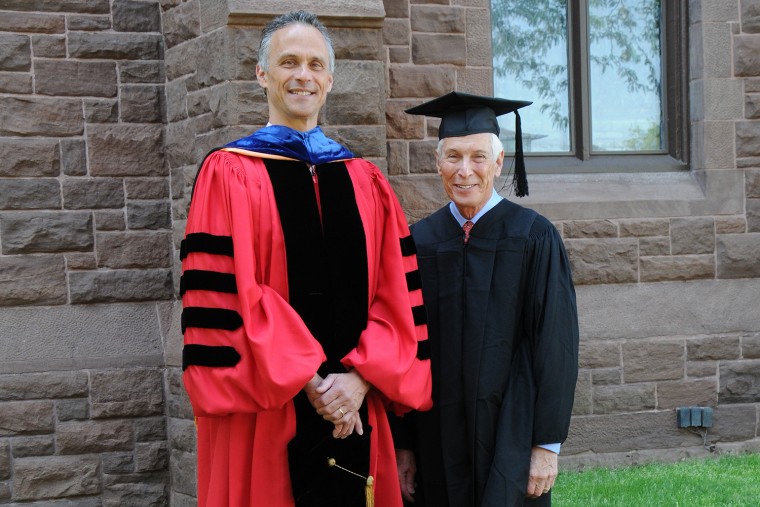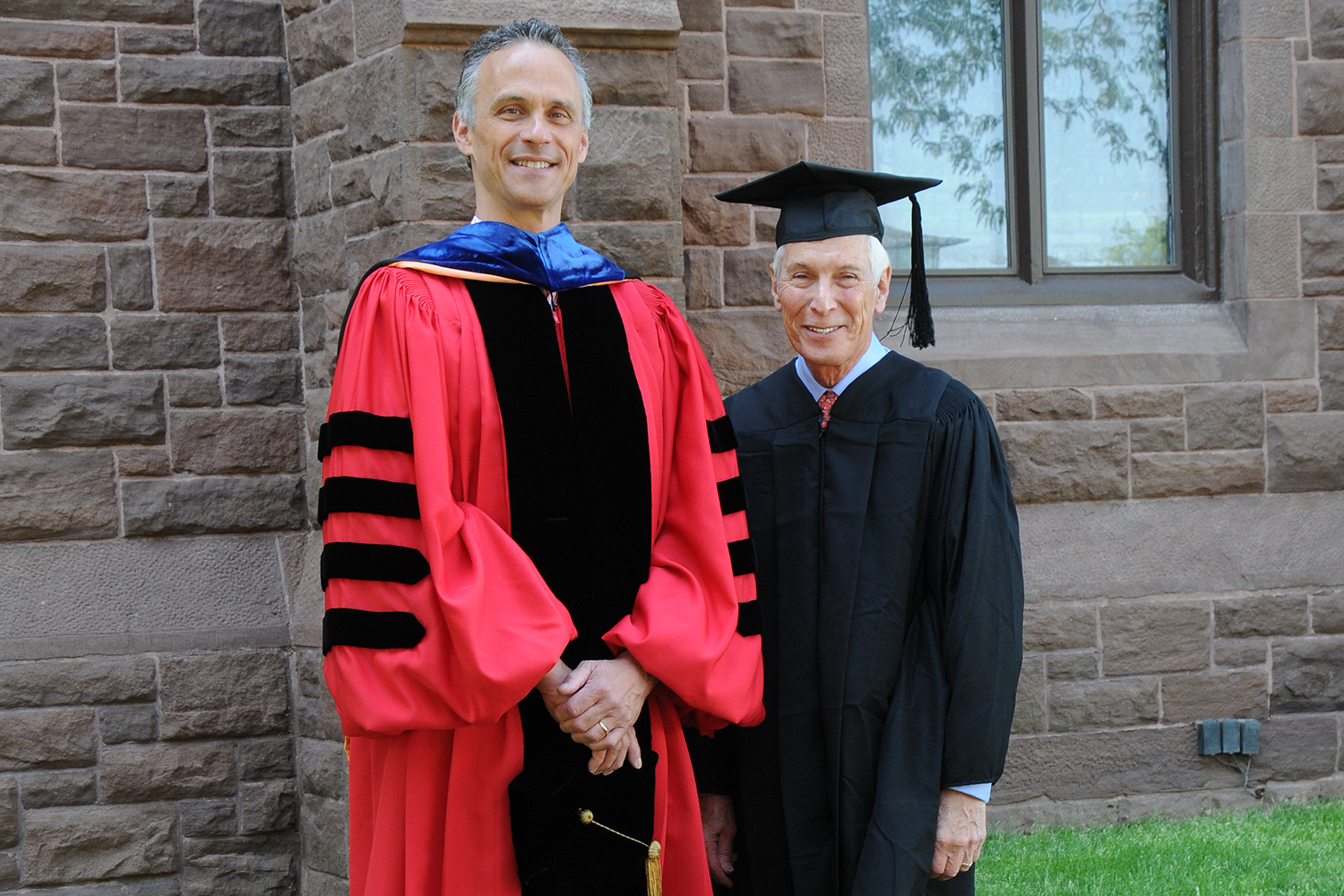 Honorary Degree Recipient Michael Price made the following remarks during the 183rd Commencement Ceremony May 24: 
My children would say this is an awesome moment.  For me, being on this platform amongst such a distinguished assemblage is somewhere between exhilaration and terror. I now know how an actor feels on opening night, excited, honored and hoping not to fall off the stage.
President Roth and the Wesleyan Community, thank you for this very special honor. To the class of 2015, I am thrilled and grateful to share this day with you, and to be in the company of Beverly Daniel Tatum and Lin-Manuel Miranda.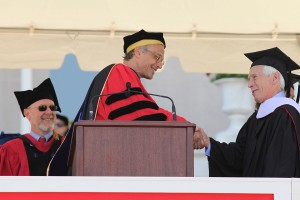 My first job after commencement was at the Goodspeed, but the path from that point was far from the straight progression that I imagined when I sat in your seats. I was a smart ass kid, straight out of the Yale drama school, I knew exactly how the place should be run. I cracked the whip and the place came to a grinding halt. Six months later the trustees put me on a raft and floated me down the Connecticut River…..that's a euphemism for getting fired. It wasn't long before I realized that I got what I deserved.
I was lucky five years later to have a second chance at the same theater, and to apply what I didn't learn in seven years of college and grad school, namely to trust others, to acknowledge what I do not know, and to respect the talents of my colleagues. All the while being aware that the creation of a theatrical experience—from the art on the stage to the hard-nosed business management—is the synthesis of the contributions of so many collaborators.
The post commencement education that I undertook comes at times with great effort and the pain of failure and, as in my case, several one-night flops on Broadway, and shows where there were more bodies on stage than in the audience. This "learning by experience" taught that it wasn't about me, but about unleashing the creative power of others, all of whom bring very unique talents.
What you take today from Wesleyan will serve as the bedrock for what you will continue to learn. Tomorrow, you will begin as I did, with the next phase of your education. I welcome you to that journey.