O'Connell Named Society Fellow of the Geological Society of America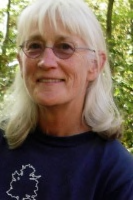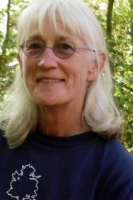 For her distinguished contributions to the geosciences, Suzanne O'Connell, professor of earth and environmental sciences, recently became a Fellow of the Geological Society of America.
Society Fellowship is an honor bestowed on leading professional geoscientists. New fellows are nominated by existing GSA fellows in recognition of their contributions to the geosciences through such avenues as publications, applied research, teaching, administration of geological programs, contributing to the public awareness of geology, leadership of professional organizations, and taking on editorial, bibliographic and library responsibilities.
"Suzanne O'Connell is an accomplished geoscientist who highly honors the traditions of research and scholarship in the geosciences, but also pays great attention to the societal well-being of the community, reflected by her service in professional societies, her work in policy, and her persistent and caring attention to students," said GSA fellow and nominator Marilyn Suiter MA '81.
At Wesleyan, O'Connell teaches courses in the geosciences with a strong emphasis on hands-on-research with undergraduates. Her current research focuses on Antarctic climate change using sediment cores from the Weddell Sea recovered by the Ocean Drilling Program (ODP) Leg 113.
She's also the faculty director of the Wesleyan McNair Program and is a member of the American Geophysical Union, American Association for the Advancement of Science, Association for Women Geoscientists, Geological Society of America and Union of Concerned Scientists.
O'Connell, who has a BA in biology and geology, and a MA in geology, completed her PhD on submarine depositional systems from Columbia University. She authored or co-authored more than 60 refereed publications and is most recently the co-editor of Women in the Geosciences: Practical, Positive Practices Toward Parity (Wiley 2015).
Established in 1888, the Geological Society of America provides access to elements that are essential to the professional growth of earth scientists at all levels of expertise and from all sectors: academic, government, business and industry. The society's growing membership unites thousands of earth scientists from more than 115 countries in a common purpose to study the mysteries of our planet (and beyond) and share scientific findings.
O'Connell will be recognized at the GSA 2015 Annual Meeting Presidential Address and Awards Ceremony on Nov. 1 in Baltimore, Md.