Professor Emerita Annie Dillard to Receive National Humanities Medal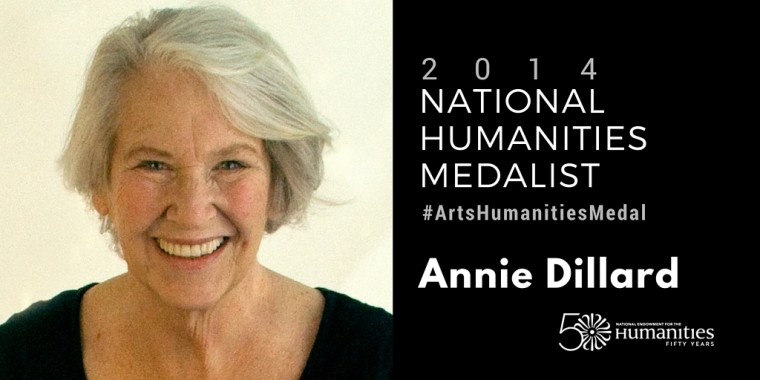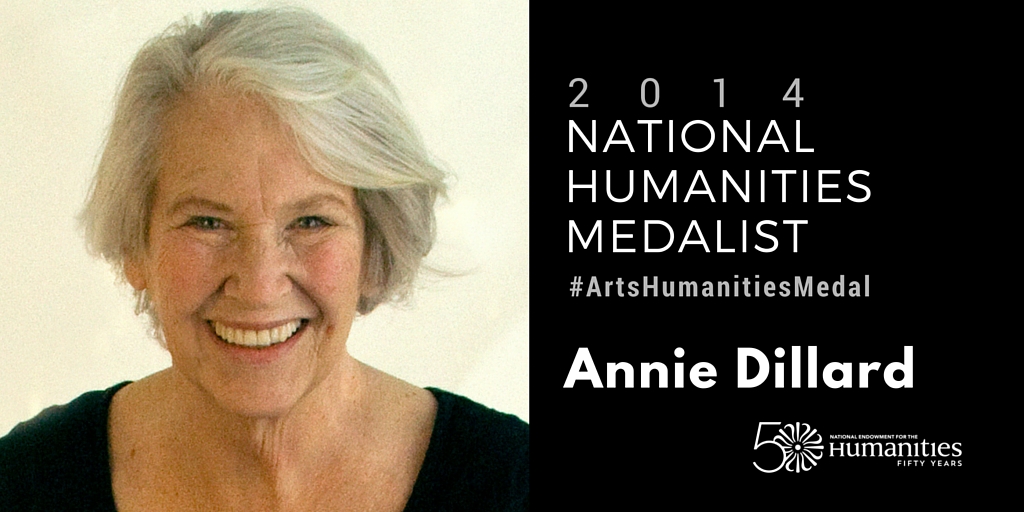 Annie Dillard, who taught writing at Wesleyan for more than 20 years, will receive the 2014 National Humanities Medal, the White House announced on Sept. 3. President Barack Obama will confer the medal on Dillard and nine others at a ceremony at the White House on Sept. 10 (which will be live-streamed at 3 p.m. here).
The National Humanities Medal honors an individual or organization whose work has deepened the nation's understanding of the human experience, broadened citizen' engagement with history and literature or helped preserve and expand Americans' access to cultural resources. The medal was first awarded in 1996. This year's awardees include historians, writers, a philosopher, scholar, preservationist, food activist, and an education course. Learn more in the National Endowment for the Humanities' announcement.
The official citation for the National Humanities Medal states that Dillard is being honored "for her profound reflections on human life and nature. In poetry and in prose, Ms. Dillard has invited us to stand humbly before the stark beauty of creation."
Dillard retired from Wesleyan in 2001 as an adjunct professor of English, emerita. During her two decades at the university, she taught courses such as introduction to creative writing, poetry writing and reading, and non-fiction narrative writing.
She is the author of more than a dozen books of fiction, poetry, nonfiction narrative, short essays, and a memoir, as well as a prodigious number of short stories, poems, articles, musical compositions, art exhibits, and plays. She is also the recipient of several prestigious awards. She received a John Simon Guggenheim Grant in 1985-86, and was a fellow of the American Academy of Arts and Letters beginning in 1999. Her book Pilgrim at Tinker Creek won the Pulitzer Prize for general nonfiction in 1975. And her book, An American Childhood, was a National Book Critics Circle Award finalist in 1987. Learn more about Dillard in this biography from the National Endowment for the Humanities.