WILL Announces New Fall Courses on the Mystery Novel, Picasso, Japanese Poetry and More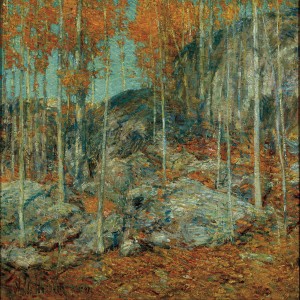 Registration is now open for Fall courses through the Wesleyan Institute for Lifelong Learning (WILL) in topics including art, literature, poetry and meditation. A special one-day program will take place at the Florence Griswold Museum, the internationally-known home of the Connecticut impressionists, on Nov. 14. It will coincide with the museum's exhibition, The Artist in the Connecticut Landscape, drawing from its Hartford Steam Boiler Collection and that of ten partner institutions from around the state.
This marks the 10th semester of courses offered by WILL, an initiative that began in 2009. The program features short, intellectually stimulating and lively courses taught by current and retired members of the Wesleyan faculty, plus other members of the community. Courses are offered to all area residents at minimal cost, and are not part of a degree-granting program. Class sizes are kept small to allow for close interactions between instructors and students, and are designed to cover topics of particular interest to members of the community.
The Fall 2015 classes include:
Register online here, or print the registration card and mail to: Wesleyan University, Wesleyan Institute for Lifelong Learning, 51 Lawn Ave., Middletown, Conn., 06459.