Students Eat Local During Annual Food Challenge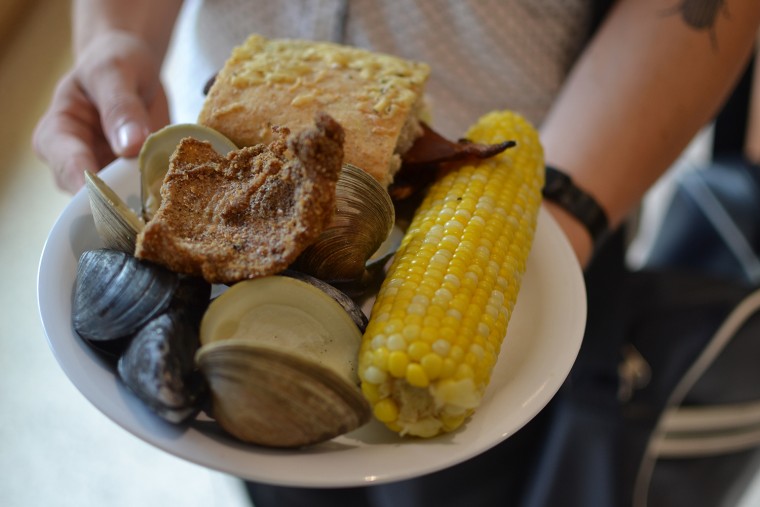 On Sept. 29, Wesleyan hosted the annual Eat Local Challenge. This one-day only event challenged the Bon Appétit Management Company staff to create a midday meal entirely from products and ingredients harvested within a 150-mile radius of the campus. The meal included produce, meat, fish and other ingredients from local farmers, ranchers, food crafters and fishermen.
The lunch menu incorporated items such as corn on the cob from Horse Listener's Orchard in Ashford, Conn. and clams and mussels provided by Ipswich Seafood in Ipswich, Mass. Kenian's Grist Mill's fried haddock from Yuscabog, R.I. and Szawlowski Farms' potatoes from Hartfield, Mass. combined to give Wesleyan students a tasty fish and chips option in addition to the plethora of other choices such as clam chowder, beef burgers, crispy blue cornmeal cakes, apple cider marinated pork and tomato bisque.
About 20 farms, ranches and other companies werer represented throughout the lunch menu, and each product from the different companies added a new and unique flavor to the 2015 Eat Local Challenge.
Photos of the Eat Local Challenge are below: (Photos by Will Barr '18. Story by Fred Willis '19)