Friends of Davison Art Center Holds Autumn Soirée Fundraiser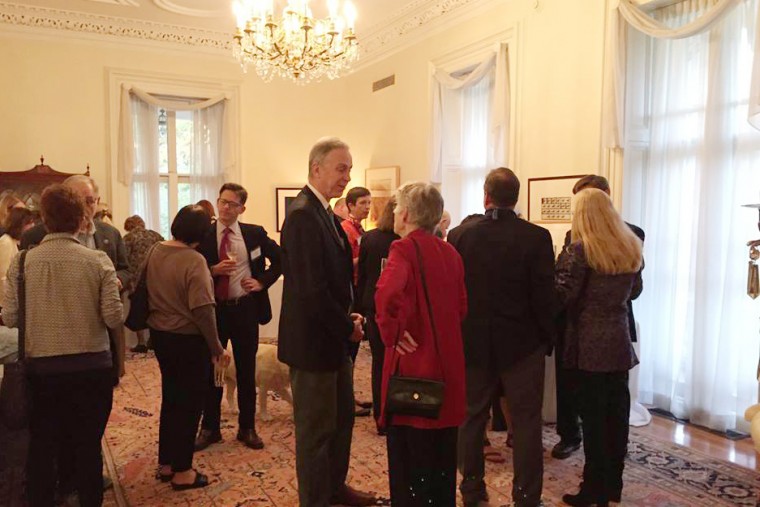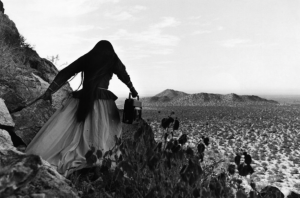 The Friends of the Davison Art Center organized an Autumn Soirée fundraiser on Oct. 22 at the President's House. Attendees enjoyed a special evening of music and art hosted at the home of President Michael Roth and University Professor of Letters Kari Weil.
"Kari and I are lifetime members of the Friends of the Davison, and we were happy to express our support in this way," President Roth said. "The Center benefits the Wesleyan community, of course, but also so many in the area who care for the arts."
Professor of Music Neely Bruce performed an intimate piano concert. As part of the fundraiser, all ticket-holders had the opportunity to vote on one of three works to be added to the DAC's distinguished collection. The winner was Graciela Iturbide's photograph, Mujer Angel (Angel Woman, Sonora Desert), 1980.
Since its founding in 1962, the primary mission of the Friends of the Davison Art Center has been to fund acquisitions for the DAC collection. The FDAC consists of Wesleyan University faculty, staff, alumni, and students, Connecticut residents, and other friends of the arts devoted to the growth and public enjoyment of the DAC collection.
Photos of the soirée are below: