Carpignano '06 Awarded for His Debut Film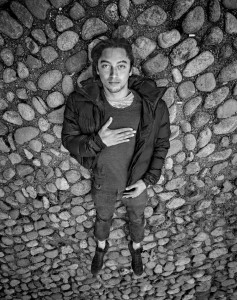 In his recently released debut film Mediterranea (IFC Films), director and writer Jonas Carpignano '06 focuses on two friends from West Africa's Burkina Faso (played by non-professional actors Koudous Seihon and Alassane Sy) who take a hazardous journey to Calabria, Italy, across the Mediterranean Sea, hoping to better their economic fortunes.
Carpignano recently received two awards for his work: the Independent Film Project's Gotham Award for Bingham Ray Breakthrough Director and the Best Directorial Debut Award from the National Board of Review.
In his New York Times review of the film, Stephen Holden writes that Carpignano "has adopted a low-key neorealist style, using hand-held cameras that intensify its ground-level perspective. The character-driven film focuses on the day-to-day experiences of people struggling to find a foothold in a hostile land that throws up nearly insurmountable barriers to assimilation. … Mediterranea is impressive for the degree to which it lends its characters complex human dimensions and gives equal weight to everyone's joys and frustrations."
Carpignano was recently profiled in Interview magazine. His hometown is the East Bronx, N.Y. but he currently lives in Gioia Tauro, Calabria, Italy, where his feature film takes place.
"My knowledge of film as an art always came from Italy; it came from my grandfather," he said. "I grew up on neorealism and the giallos—the Italian horror films. To me, that was the difference between film just being escapism and something being seen as an art. My grandfather instilled that in me."