Basinger Praised as Iconic Film Professor in The Hollywood Reporter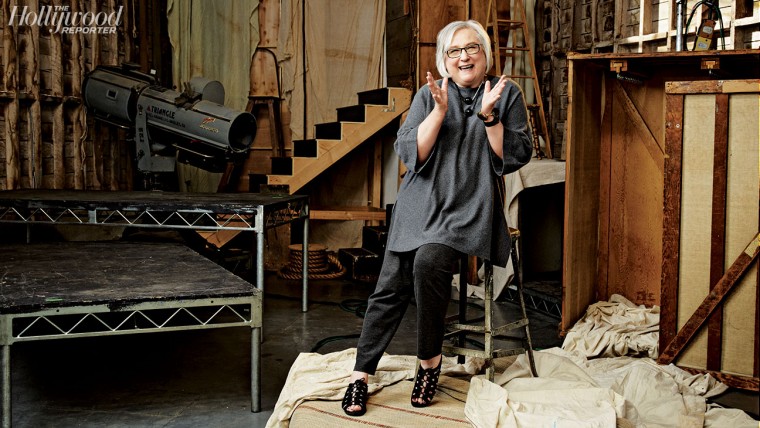 Jeanine Basinger, Corwin-Fuller Professor of Film Studies, was recently featured in a Hollywood Reporter article "The Professor of Hollywood," by film historian and best-selling author Sam Wasson '03, who studied with Basinger at Wesleyan. The magazine brought together 33 of her former pupils who work prominently in the film industry for "an A-list class reunion" photo—and several of them talk about how Basinger inspired them, encouraging their self-expression while also sharing with them her love for the medium.
In the article, Basinger discusses how and why she came to devote her life to the study of film and how working as an usher in a movie theater, watching the same film over and over, helped her to understand the filmmaking process—and gave her the foundation for her future as a film scholar at a time when there were no film schools. In 1960 she began work in the advertising department at a scholastic publisher on the Wesleyan campus, but within a decade, she began teaching at the University some of first film study classes in America.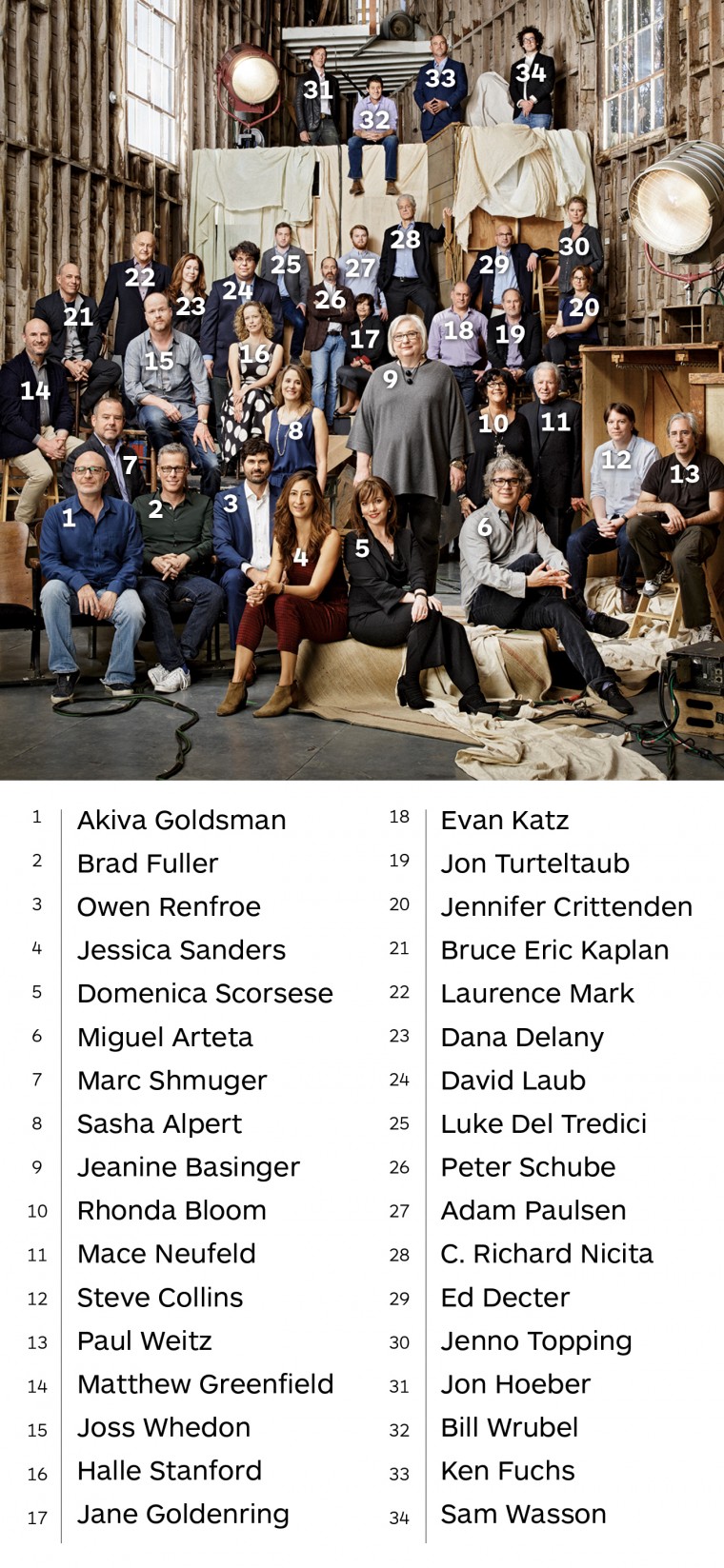 Wasson writes: "She may not be a household name anywhere other than Hollywood, but Jeanine Basinger … is an iconic figure in American cinema, one of the most beloved and respected film history professors in the history of film studies. In fact, she pretty much invented the discipline, starting Wesleyan University's Film Studies program back in 1969, a time when the notion of studying movies as a serious art form was still considered radical thinking. The list of her former pupils could fill the Dolby Theatre— and quite often they do. Among them, Michael Bay ('86), Joss Whedon ('87), Laurence Mark ('71), Akiva Goldsman, ('83), Paul Weitz ('88), Marc Shmuger ('80) and Alex Kurtzman ('95). Other Wesleyans, like Stephen Schiff ('72) and Bradley Whitford ('81), never took her courses but became campus acolytes anyway. Then there's the list of Hollywood luminaries who simply consider her a close friend, like Clint Eastwood ('Truly one of my favorite people,' he says) and Isabella Rossellini, who donated her mother's letters and diaries to Basinger's famous Wesleyan Cinema Archive ('She always shows an exquisite sensitivity," she says, 'never forgetting that Ingrid Bergman is for me my mother, not just a great actress')."
Read more of the Hollywood Reporter article.