Local Community Joins Discussion on Indigenous Middletown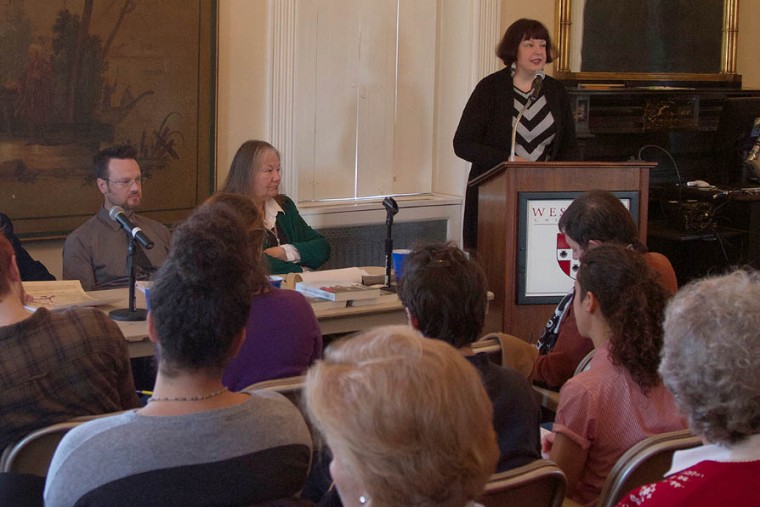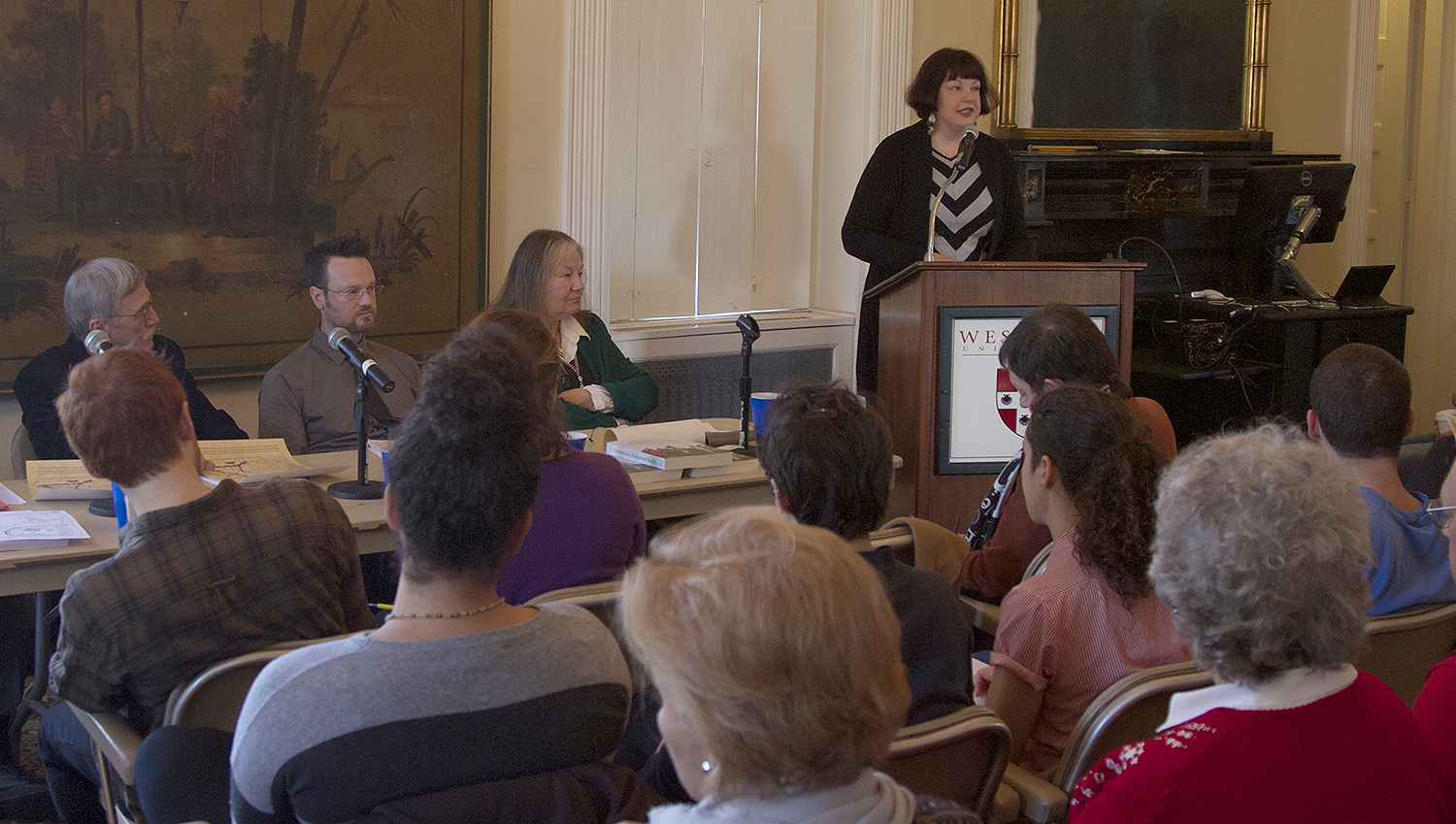 On Dec. 5, Wesleyan students, faculty and the local community gathered for a two-hour discussion on "Indigenous Middletown: Settler Colonial and Wangunk Tribal History." The event was sponsored by the American Studies Department, the Center for the Americas, and the Allbritton Center for the Study of Public Life.
J. Kehaulani Kauanui, associate professor of anthropology, associate professor of American studies, coordinated the event, which stemmed from her Service Learning course, Decolonizing Indigenous Middletown: Native Histories of the Wangunk Indian People. The class is in partnership with the Middlesex County Historical Society.
In Kauanui's class, students were introduced to the new field of settler colonial studies, the rapidly transforming field of critical indigenous studies, along with Native American history and historiography addressing southern New England. Taking up a decolonizing methodological approach, the class focused on the sparsely documented history of the Wangunk Indian Tribe, the indigenous people of the place we call "Middletown," also known as Mattabesett. The Wangunk people, part of the Algonquin cultural group, historically presided over both sides of the Connecticut River in present-day Middletown and Portland, while their traditional territory reached as far north as Wethersfield and Chatham. Although regarded as "extinct" by settlers in the aftermath of King Philip's War, 1675-78, the Wangunk continue to live into the 21st century.
Guest speakers included Lucianne Lavin, director of Research and Collections at the Institute for American Indian Studies and author of Connecticut's Indigenous Peoples; Timothy Ives, principal archaeologist at the Rhode Island State Historical Preservation and Heritage Commission and scholar of Wangunk history; Reginald Bacon, editor of The Middler, the newsletter of the Society of Middletown First Settlers Descendants; and Gary O'Neil, genealogist of the remaining Wangunks in the Middlesex County and organizer and leader of the Wangunks since the 1970s.
More photos of the panel discussion are below: (Photos by Ryan Heffernan '16)