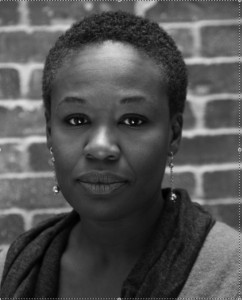 Gina Athena Ulysse, professor of anthropology, professor of feminist, gender and sexuality studies, writes an "Ode to Haiti's Neo-Comedians" in The Huffington Post about Haiti's recently cancelled election runoff. The title of her essay refers to Graham Greene's The Comedians, a book whose description read: "Set in Haiti, amid an atmosphere of brutal force and terror-ridden love, three desperate people work out their strange destinies."
Ulysse writes:
Relevance of The Comedians is apparent in Haiti's recently cancelled election runoff that was set for this past Sunday. Indeed, until then, the outgoing president Michel Martelly, a chap with dictatorial tendencies who leads the "Bald Headed Haitian Party"—insisted on proceeding with business as usual. His would-be successor, Jovonel Moïse the so-called leading candidate, is eager to turn Haiti into a "banana republic," a discursive play on his plantain plantation commerce. The opposition, Jude Celestin, boycotted the event and penned an op-ed disavowing the impending masquerade as a total farce. The masses who continue to suffer were being forced once again to absorb this electoral crisis and participate in a "selection," as they say in the local parlance. It is hard to discern which is more comic and/or tragic in these instances.

"Surely you jest," I say to myself in a mocking tone as elders decry, "the country has lost its dignity," knowing full well that my late grandmother would use expletives.