PBS Newshour Features Wesleyan's Posse Veteran Scholars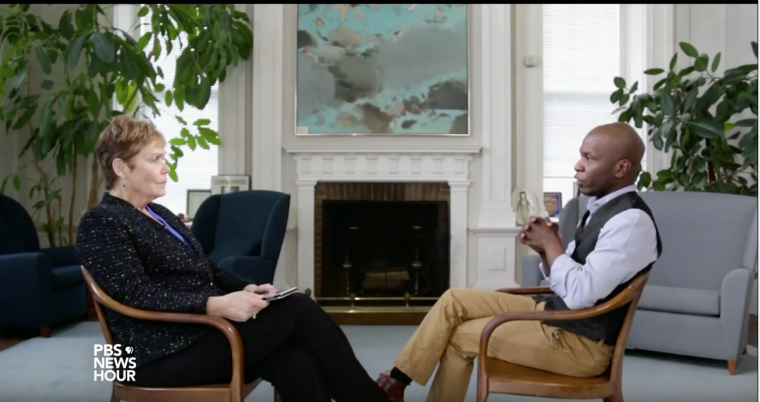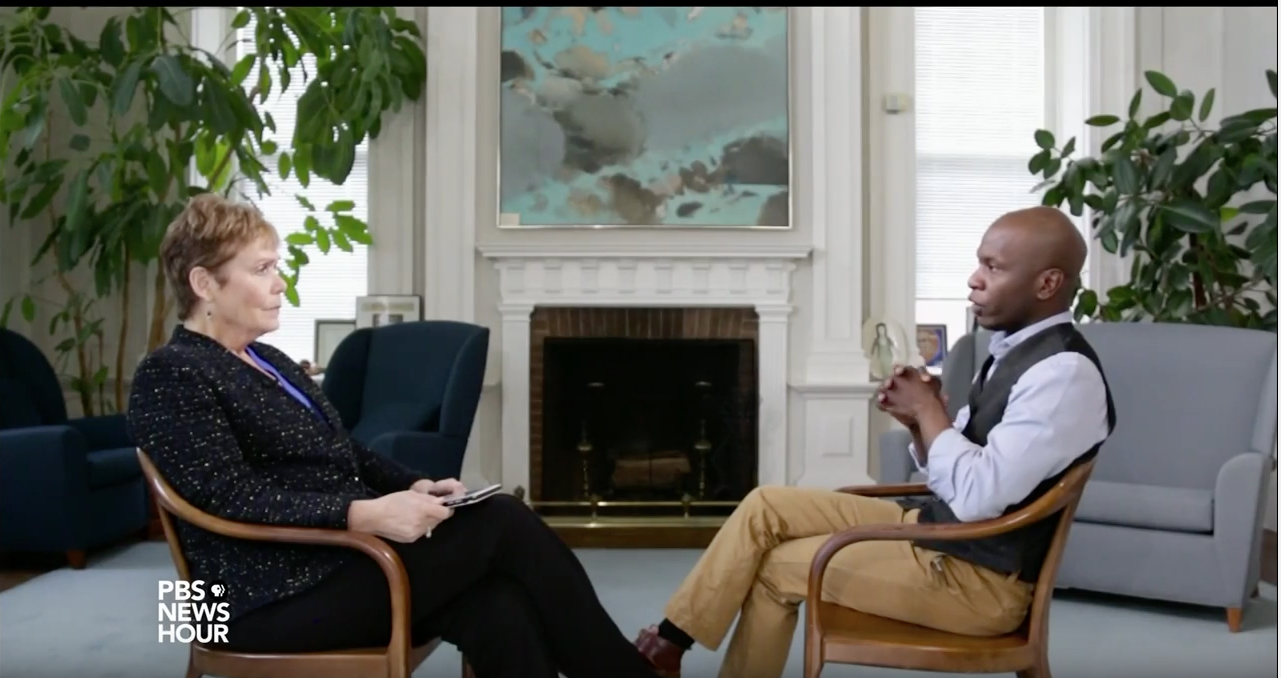 On March 15, Wesleyan's Posse Veteran Scholars program was spotlighted on PBS Newshour, in an episode featuring interviews with President Michael S. Roth and several students. Wesleyan is first mentioned around 3 minutes with Michael Smith '18 speaking.
According to the show, more than 1 million vets are using GI benefits, but most attend public or for-profit schools. The number of veterans attending top-tier colleges "is so small, it's not even known." A few years ago, the Posse Foundation—which has a long history of sending groups, or posses, of talented students "who don't fit the mold" to top colleges—started a program focused on military veterans. Wesleyan welcomed its first posse of veterans to campus two years ago and, this spring, will admit its third. Vassar and Dartmouth colleges also participate in the Posse Veteran Scholars program.
"I think it's going to allow for the trajectory of my life to be more vertical by virtue of being here," Smith told interviewer Jackie Judd. "By virtue of the educational experience I'm getting, by virtue of the skills I'm developing, and by virtue of the resources that I just wouldn't have had access to."
Judd also interviewed Bryan Stascavage '18, an Iraq war veteran and a conservative, about finding himself in the middle of a "culture clash" on campus this fall after he penned an article critical of the Black Lives Matter movement.
"I knew that the articles I was writing were not the prevailing opinion on campus, and I knew that it was only a matter of time when, I like to say, that I connect with the beehive," said Stascavage.
"Unlike a fighting unit, where you really need cohesion and you all have to point in the same direction, at a university you can afford dissent and controversy as long as you learn to listen while that's going on," said Roth. Though difficult in the moment, Roth said, the episode was a positive "teachable moment" for the community. "That's what you want. Because if you're learning to listen, you're learning to learn," he said.
"I don't want to be in an environment where everybody thinks the same as me, because you just don't learn that way," added Stascavage.