Spring Baseball Season is in Full Swing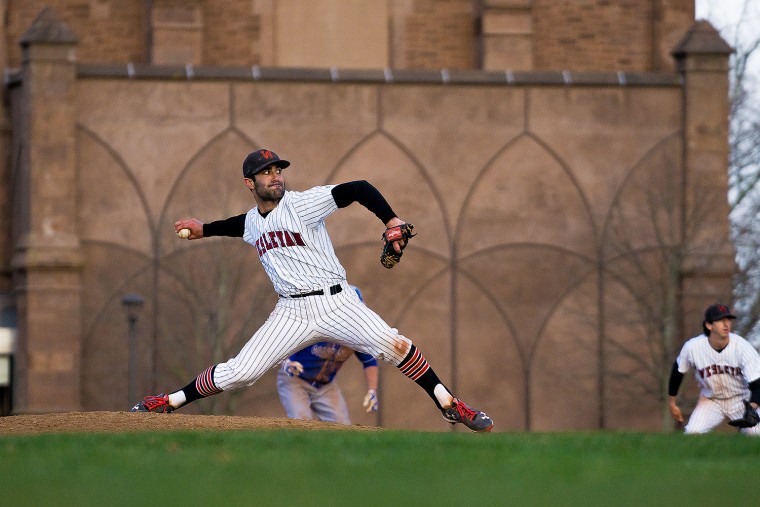 Baseball season is in full swing! Nick Miceli '17 pitched 4.1 innings of scoreless relief, while Marco Baratta '16 knocked in four runs and Matt Jeye '18 knocked in three as the Wesleyan Cardinals baseball team defeated the visiting U.S. Coast Guard Academy, 11-5 March 24 at Dresser Diamond. Wesleyan's record is 10-3.
The Cardinals will return to the diamond March 30 and will host Eastern Connecticut at 4 p.m.
Read more about Wesleyan Athletic News here.
(Photos by Jonas Powell '18 and Rebecca Goldfarb Terry '19)