CEAS Hosts "Environment in East Asia" Student Conference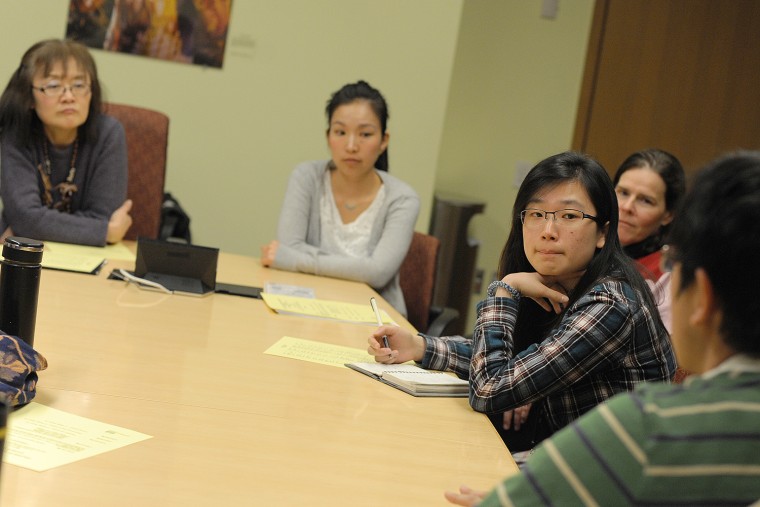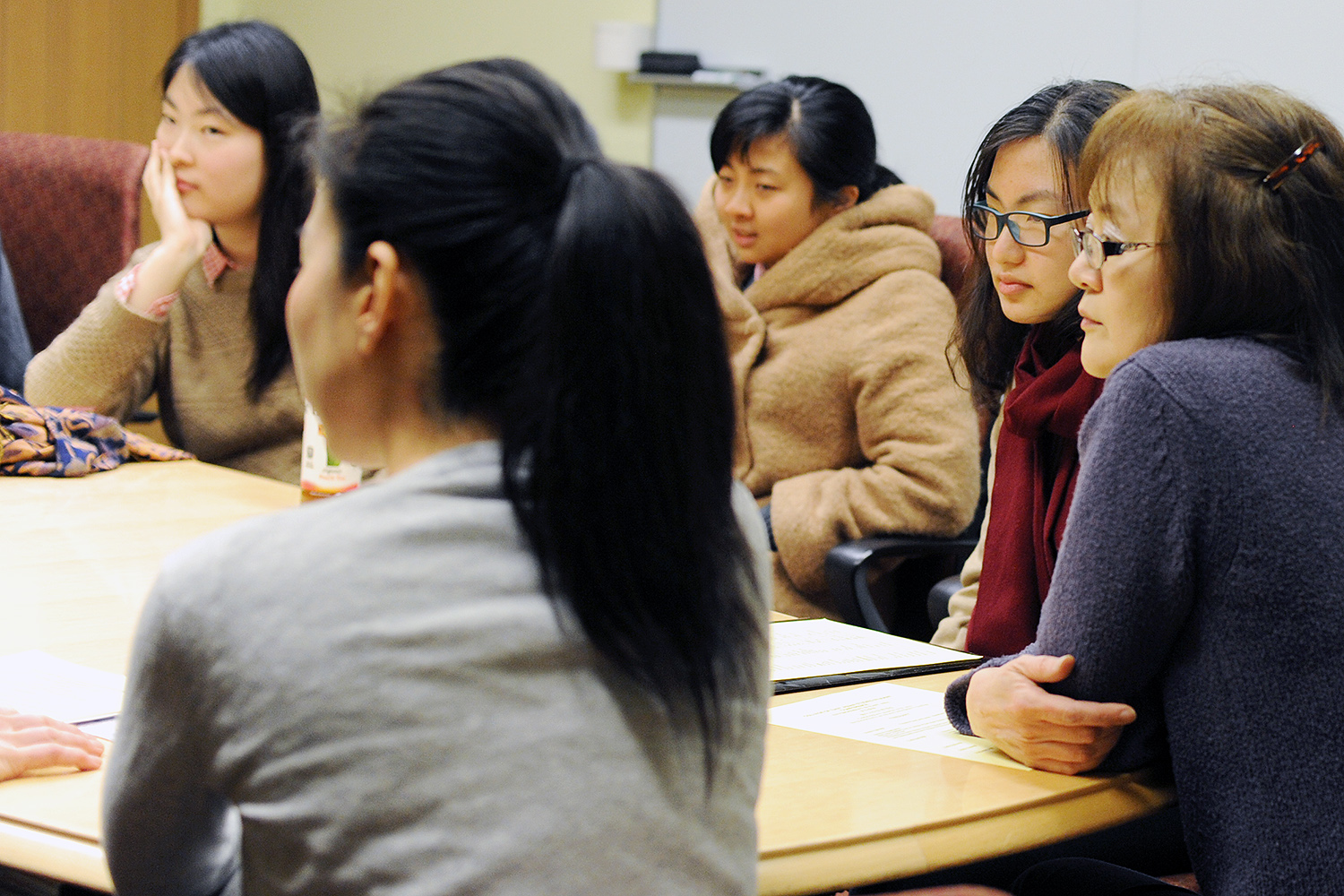 More than 60 students gathered in Beckham Hall for the College for East Asian Studies Student Conference, "Environment in Asia," co-sponsored with the Center for Global Studies and the Center for Pedagogical Innovation on March 25.
Professor of Government Mary Alice Haddad, Associate Professor of Music Su Zheng, and Associate Professor of Film Studies Lisa Dombrowski offered their discipline as a lens through which to view environmental concerns in the region— from using political action to regulate pollution, to music videos that call attention to smog concerns, to films that highlight the surreal aspects of man-made structures that change the landscape.
Following the talks, students adjourned small discussion groups. The conference was unique in offering conversation in each of four languages, noted Haddad, who is also chair of the College for East Asian Studies and professor of East Asian studies and professor of environment studies.
"At Wesleyan, we have enough language competency for students to engage in meaningful, intellectually rigorous discussions in Chinese, Japanese, and Korean," said Haddad. "We have enough diversity on campus that any given session will likely have no fewer that four nationalities represented."
After the sessions, the students and professors then convened to bring their observations back to the group—and to plan similar events.
Haddad was pleased with the conference, calling it "an extraordinary event that highlighted everything that is so special about Wesleyan." She said, "Students from around the globe interacted in multiple languages discussing one of the most important issues of our time. Faculty from different disciplines illuminated and discovered new insights as we discussed our work in the interdisciplinary panel.
She also noted that student identity groups were the primary organizers of the event, "generating the ideas and the energy underneath everything. It was one of those moments in which everything comes together."
Haddad also places the event in context of growth: "The CEAS received two large institutional grants this year. One was from the Japan Foundation to hire a new tenure track faculty member in traditional Japanese literature. The other was from the Korea Foundation to hire a new tenure track faculty member in Korean political economy. Although neither of the grants had funds for student conferences, and thus were not direct funders of the events, some of the inspiration for the event came from our wish to celebrate the growth and vibrancy of our new College."
See additional photos of the conference below: (Photos by Olivia Drake)