Wesleyan, Middletown Community Members Vote at Beckham Hall April 26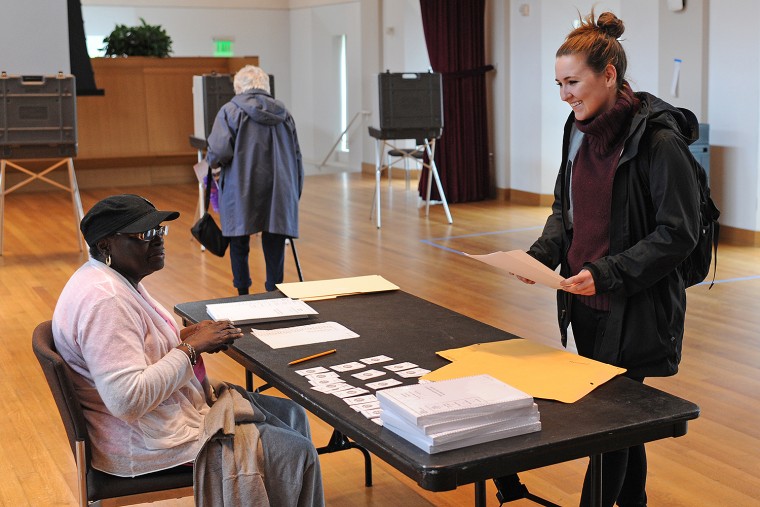 For the first time this year, Wesleyan's Beckham Hall served at Middletown's District No. 14 polling location for the presidential primary election held on April 26. District No. 14 encompasses most of the Wesleyan campus as well most of downtown Middletown.
According to Cathy Lechowicz, director of the Jewett Center for Community Partnerships, the District No. 14 polling location was at the Senior Center on Broad Street for many years. When the relocation and construction of a new Senior Center required the polling place to be moved, Middletown's Registrar of Voters asked if Wesleyan would be willing to serve as the new location. With assistance and input of several offices on campus, Beckham Hall was identified as the best location. It will host a November election every year going forward, and may host one or two additional elections in April and/or in August or September.
Undergraduate and graduate students at Wesleyan have the option to vote via absentee ballot based on their home residence, or can choose to register in Middletown. Wesleyan's Office of the Registrar maintains information on local voting.
Photos of the polling location in Beckham Hall are below: (Photos by Olivia Drake)