Office of Naval Research Supports Microwave Limiter Study in Physics Department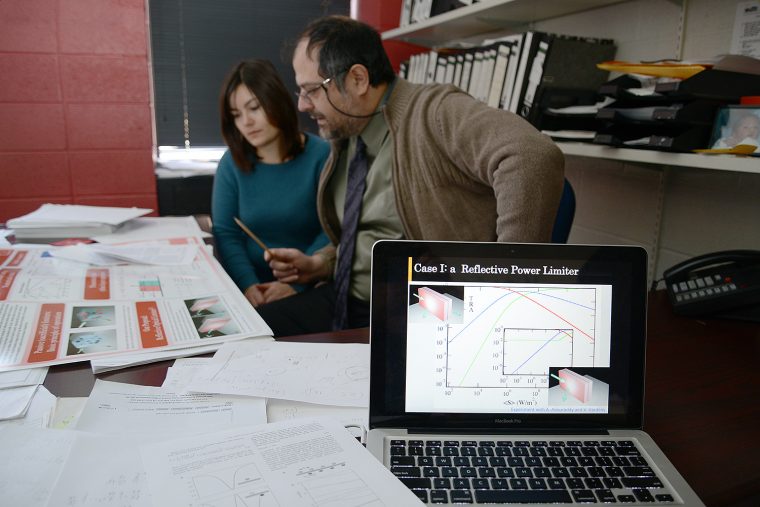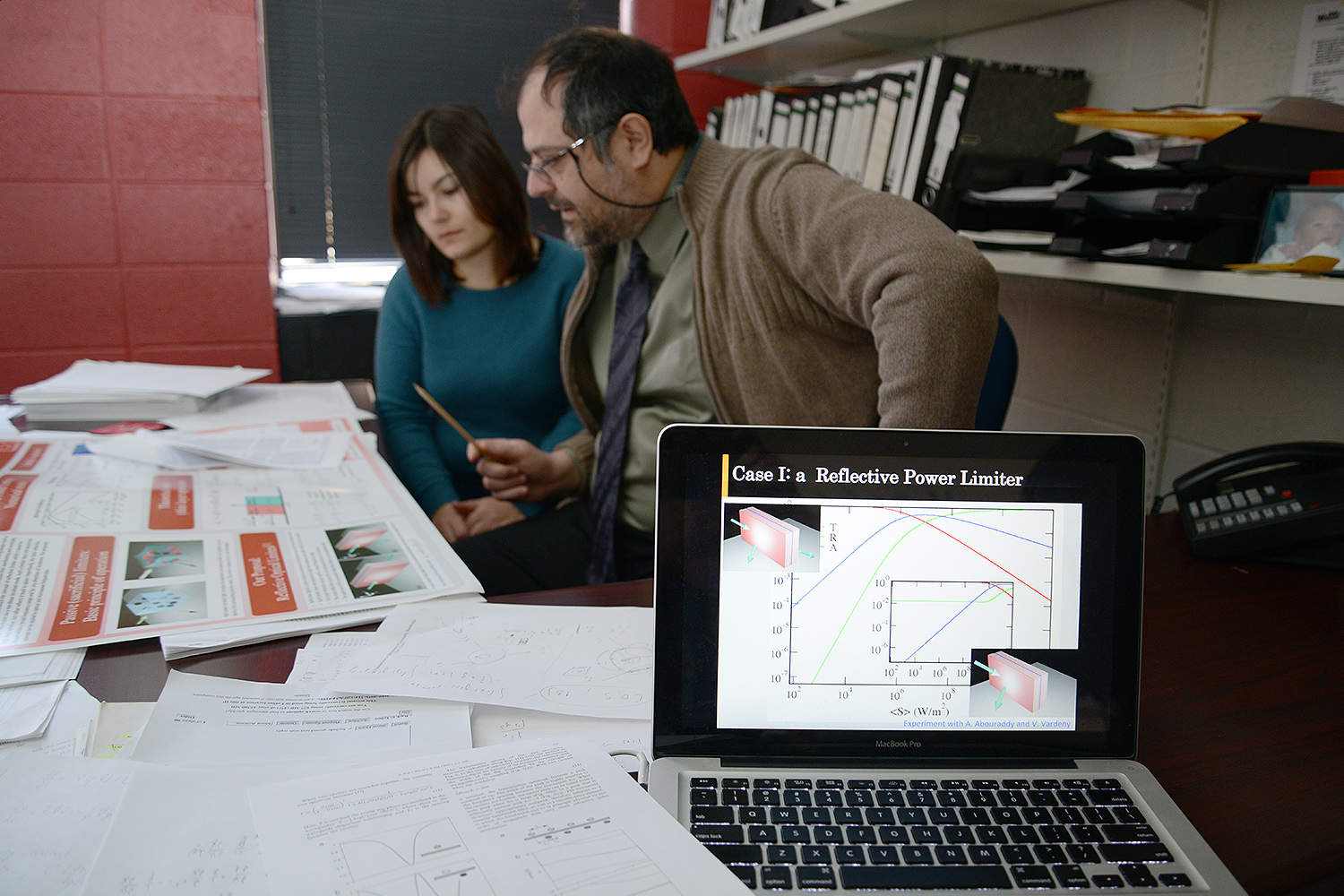 With support from the Office of Naval Research, researchers in Wesleyan's Physics Department are working on ways to protect optical sensors (for example, the human eye) against laser-induced damage.
In August, Tsampikos Kottos, professor of physics, professor of mathematics, received a three-year grant from the Office of Naval Research to further his designs of "Reflective Microwave Limiters." Typical microwave limiters have the ability to block excessive radiation through absorption. However, absorption can lead to overheating, eventually causing the destruction of the limiter.
Kottos studies reflective power limiters with his graduate student Eleana Makri and Postdoctoral Research Associate Roney Thomas. The team hopes to develop realistic designs of microwave limiters that can tolerate high power radiation via direct reflection back in space (instead of absorbing it.)
"The limiter designs that we propose would reflect excess radiation back to space while providing broadband, omnidirectional protection from high-power electromagnetic radiation. As a result, they will be able to protect sensitive equipment by two or even three orders of magnitude higher power radiation than existing limiters," Kottos explained.
The Office of Naval Research (ONR) is an organization within the U.S. Department of the Navy that coordinates, executes, and promotes the science and technology programs of the U.S. Navy and Marine Corps through schools, universities, government laboratories, nonprofit organizations, and for-profit organizations. Due to the rapid development of high power directed energy weapons technology, the ONR is supporting research that explores new materials and protection schemes of electromagnetically sensitive components from high power incident radiation.