Freeman Asian Scholars Gather for Reception, Dinner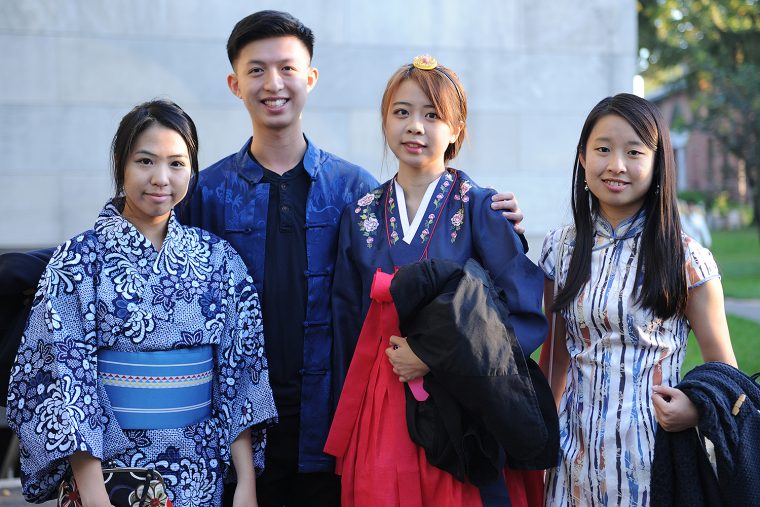 <div class="at-above-post addthis_tool" data-url="https://newsletter.blogs.wesleyan.edu/2016/10/10/freemanasianscholars/"></div>Wesleyan's Freeman Asian Scholars gathered for group photos, a reception and dinner Oct. 7 at the Center for the Arts. The Wesleyan Freeman Asian Scholarship Program provides full-tuition toward a bachelor's degree for up to 11 exceptional Asian students annually from the People's Republic of China, Hong Kong, Indonesia, Japan, Malaysia, the Philippines, Singapore, South Korea, Taiwan, Thailand and Vietnam.<!-- AddThis Advanced Settings above via filter on get_the_excerpt --><!-- AddThis Advanced Settings below via filter on get_the_excerpt --><!-- AddThis Advanced Settings generic via filter on get_the_excerpt --><!-- AddThis Share Buttons above via filter on get_the_excerpt --><!-- AddThis Share Buttons below via filter on get_the_excerpt --><div class="at-below-post addthis_tool" data-url="https://newsletter.blogs.wesleyan.edu/2016/10/10/freemanasianscholars/"></div><!-- AddThis Share Buttons generic via filter on get_the_excerpt -->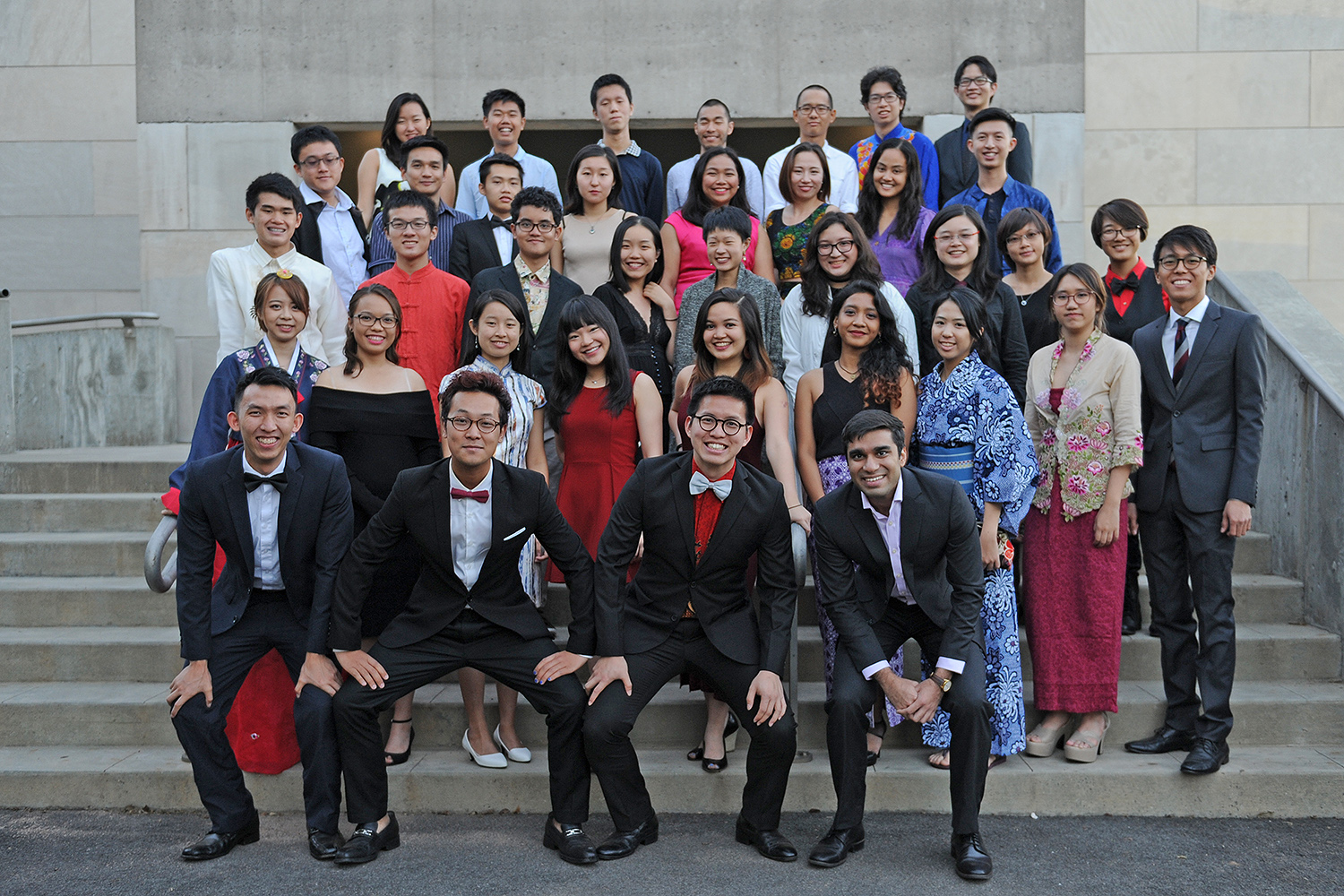 Wesleyan's Freeman Asian Scholars gathered for group photos, a reception and dinner Oct. 7 at the Center for the Arts. The Wesleyan Freeman Asian Scholarship Program provides full-tuition toward a bachelor's degree for up to 11 exceptional Asian students annually from the People's Republic of China, Hong Kong, Indonesia, Japan, Malaysia, the Philippines, Singapore, South Korea, Taiwan, Thailand and Vietnam.
This program was established through the generosity of the Freeman Foundation, which funded both scholarships and programming for scholars in Classes 1999 through 2017. Wesleyan will continue to enroll students from the 11 Pacific Rim countries under the Freeman name, honoring the generosity of the Freeman Foundation and family members Houghton Freeman '43, Doreen Freeman Hon. '03 and Graeme Freeman '77.
The Freeman Foundation was established in 1994 through the bequest of Mansfield Freeman, a businessman, benefactor, scholar and longtime resident in Asia who was a member of the Wesleyan University Class of 1916. The New York-based Freeman Foundation's charitable efforts are directed mainly toward bettering relationships and understanding between the United States and the countries of East Asia.
The first Wesleyan Freeman Asian Scholars enrolled at Wesleyan in September of 1995. (Photos by Caroline Kravitz '19)