Ainspan '88 Receives Katzell Award for Work with Veterans, Research-Based Insight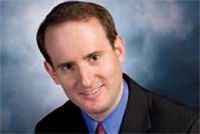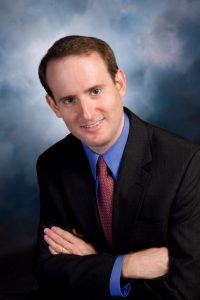 Nathan Ainspan '88, an industrial-organizational (I-O) psychologist with the Department of Defense's Transition to Veterans Program Office, has received the Raymond A. Katzell Award in I-O Psychology from the Society for Industrial and Organizational Psychology (SIOP) for his work improving the lives of military veterans and for his commitment to promoting research-based insights designed to improve organizations and the lives of individuals.
Ainspan's work has focused on influencing policy and educating service members, veterans, clinicians, and corporate leaders to improve the military-to-civilian transition process. The editor of When the Warrior Returns: Making the Transition at Home, The Handbook of Psychosocial Intervention for Service Members, and Returning Wars' Wounded, Injured, and Ill: A Reference Handbook, he has just begun editing another handbook to guide private-sector human resource professionals on hiring and retaining military veterans in their companies.
An American Studies major at Wesleyan, he earned his doctorate from Cornell University's School of Industrial and Labor Relations. He attributes his interest in I-O psychology to a course he took at Wesleyan and traces his work with veterans from there.
"People have a hard time believing that my work with veterans started with The Rocky Horror Picture Show," Ainspan said. "In a term paper for Professor Slotkin's American Studies 101 class, I looked at the audiences of the The Rocky Horror Picture Show and why they would go to the movies late at night, dress up, and engage in unusual behavior. From that paper, I became interested in the social psychology of individuals in organizations that were outside the mainstream. Professor Slotkin became my senior thesis adviser and in that thesis I looked at late-night TV programs and why the audiences were so dedicated to these programs. I was exploring why these audiences would stay up so late: What were they getting out of Letterman, Saturday Night Live, and Carson?"
In 2013 Ainspan began working for the Department of Defense in Washington as the Research Psychologist with the Transition to Veterans Program Office, the office that oversees the military-to-civilian transition process and runs the Transition Assistance Program for the 200,000 members of the military that are expected to transition every year.
As he begins his fourth book, Ainspan notes, "Research is showing that affinity groups are a big help in retaining veterans in the work force. Mentoring provides someone to help the military veterans understand the cultural differences between the place of work and their experience in the armed forces." He is also contributing to this research by leading a project with the RAND Corporation that enumerates the non-technical skills that veterans obtain through their assignments and activities.
"The military can be seen as a third way to train the nation's work force," he says, "in addition to the academic route, and we have apprenticeship and on-the-job training programs. Those who have been in the military have experience and skills that civilians don't have. We invest a great deal in their training and we want to be able to translate those skills into those that are valuable in today's workforce."
Ainspan attributes much of his success in his work with veterans and military transitions to his Wesleyan education. "Wesleyan taught me so much by making me see things in new ways and to push me to not to be afraid to go into new areas and reach out to others who could help me. Even though neither I nor anyone in my family has ever served in the military I've become recognized for my expertise in this area—and I owe a lot of that process to what I learned at Wes."