Faculty Re-Create Ancient Roman "Pork Clock" at Wesleyan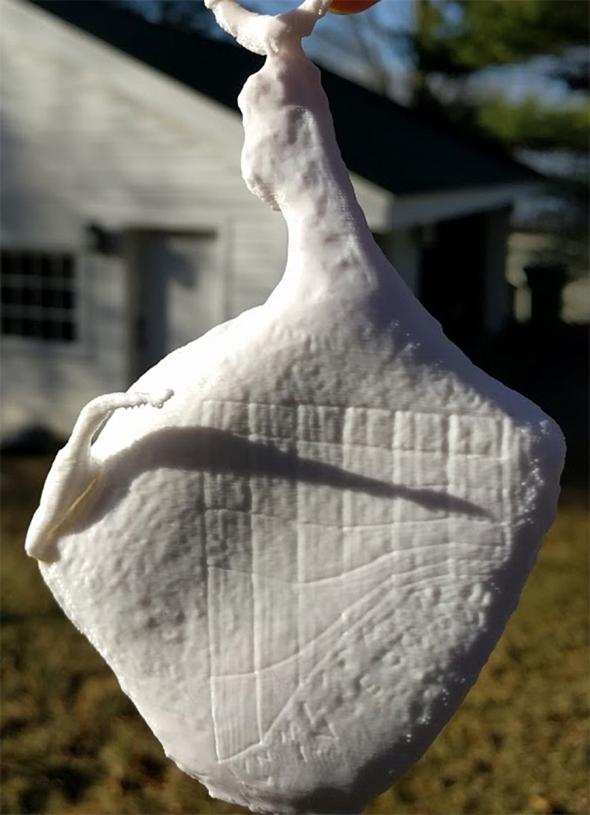 The Ancient Romans relied on a curious object to tell time: a sundial in the shape of an Italian ham.
National Geographic has featured the work of Wesleyan's Christopher Parslow to re-create this ancient "pork clock" through 3-D printing, which is helping researchers to better understand how it was used and what information it conveyed.
"It does represent a knowledge of how the sun works, and it can be used to tell time," said Parslow, professor and chair of Classical studies, professor of archaeology, professor of art history.
The small, portable prosciutto sundial —the "pocket watch of its day," according to the article—was first excavated in the 1760s from the ruins of a grand country house in the Roman town of Herculaneum, which was destroyed by the catastrophic eruption of Mount Vesuvius in A.D. 79.
Chris Chenier, digital design technologist and visiting assistant professor of art, printed the sundial on 3-D printers at Wesleyan, and Bill Herbst, the John Monroe Van Vleck Professor of Astronomy assisted with the research. Parslow first presented his initial findings at a presentation in Wesleyan's Wasch Center last December.
According to the article:
After Parslow was asked about the pork clock, he was inspired to build a 3-D model. He took dozens of photos of the timepiece at its home institution, Italy's National Archaeological Museum of Naples. A 3-D printer at his university churned out the model—in plastic rather than the original silver-coated bronze—in a matter of hours.

Like the original, Parslow's model bears a dial, in the form of a slightly distorted grid, on one side. The vertical lines are marked for the months of the year. The horizontal lines indicate the number of hours past sunrise or before sunset.

The original clock is missing its gnomon, the part of a sundial that casts a shadow, but an 18th-century museum curator described it having one in the shape of a pig's tail, so Parslow re-created that, too.

Parslow then experimented with the sundial outdoors. The clock is hung from a string so that the sun falls on its left side, allowing the attached pig's tail to cast a shadow across the grid.

The user aligns the clock so that the tip of the tail's shadow falls on the vertical line for the current month. Finally, the user counts the number of horizontal lines from the top horizontal line to the horizontal line closest to the tip of the shadow. That indicates the number of hours after sunrise or before sunset.