Cervantes Expert Ponce-Hegenauer Joins College of Letters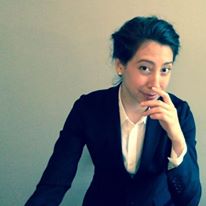 Last fall, the College of Letters (COL) welcomed Gabrielle Ponce-Hegenauer to the department as an assistant professor of letters. Ponce-Hegenauer is an expert on the biography and works of Spanish writer Miguel de Cervantes (1547-1616), author of Don Quixote.
She's also interested in 16th-century translation theory and poetics; pre-Cartesian Renaissance philosophy; cultural and intellectual history in the Spanish Golden Age; early modern metaphysics; medicine and philosophy in 16th-century Spain; the history of the book and manuscript culture; Spanish theater; Renaissance and Baroque Spanish poetry; Spanish and Italian literary exchanges; the 19th-century imagination of the Golden Age; and 19th-century Spanish novelist Benito Pérez Galdós.
"I like locating the particularities of big ideas in specific texts," she said. "I'm constantly moving between a microcosmic and macrocosmic perspective. Nuance, variation, paradox and metaphor: these are key."
Ponce-Hegenauer, who is fluent in Spanish, Italian and French, earned a BA in rhetoric at the University of Illinois Urbana, as well as both an MFA in poetry and creative writing and a PhD in German and romance languages and literatures from The Johns Hopkins University. Her dissertation, published in April 2016, was titled Cervantes, Poet: Lyric Subjectivity as Practice in the Rise of the Novel in 16th-Century Spain. Recently, she authored entries on "Giangiorgio Trissino" and "God" for the Encyclopedia of Renaissance Philosophy, and she's completing a translation of a selection of Cervantes's lyric poems.
Ponce-Hegenauer found the COL's unique interdisciplinary approach intriguing when exploring career opportunities at Wesleyan.
"There are very few departments of the kind in the country that foster this approach to the humanities," she said. "As an early modernist, most of the authors I treat were multilingual polymaths. Modern disciplinary and linguistic divisions are almost antithetical to the subject matter. I also tend to work across chronological divisions, so the COL has given me the opportunity to combine various fields and linguistic cultures in order to do what I do best in the classroom and in my own research."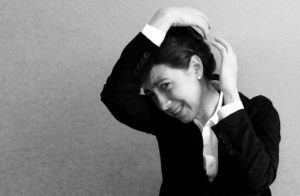 Ponce-Hegenauer is currently focusing her research on a reevaluation of the literary corpus of Cervantes through a restoration of the history of ideas concerning literary (poetic) art forms, love and madness in 16th-century Europe. This project moves beyond nationalistic readings of Quixote towards a reintegration of the author and his output in the European and Mediterranean context of the 16th century. Don Quixote was published in 1605 (Part I) and 1615 (Part II), so it comes at the end of a long and dynamic century during which Cervantes was, for the most part, a lyric poet.
"I take seriously Cervantes' role as a lyric poet as a central aspect of his work which has often been overlooked by theories of the novel. I propose that the lyric, specifically the pastoral lyric, is the omphalos from whence the modern novel developed in late 16th-century Spain."
This spring, she is teaching a Junior Colloquium on the history, literature and philosophy of Europe in 1475-1800, and Folly and Enlightenment: Madness Before and After the Mind/Body Split, a course that examines a variety of ways in which madness has been conceptualized in the history of literature, philosophy and medicine. She previously taught a First-Year Seminar on writing about love, and a College of Letters seminar on Novelistic Fiction in Journey Narratives.
At Wesleyan, Ponce-Hegenauer looks forward to continued team-teaching, which takes place in the COL colloquia.
"I can't imagine a better format for students interested in mastering intellectual discourse as a process of encounter and exchange," she said. "Broadly, I've been so excited and impressed by student involvement both in and outside the classroom. It's a pleasure to teach such creative and motivated young people."
Outside the classroom, Ponce-Hegenauer, who "tends to think through movement," enjoys yoga, running, dancing, rollerblading and weight training. She also enjoys art museums, oil painting and exploring creative literature.