Local Girls Celebrate Women in Sports Day with Wesleyan Student-Athletes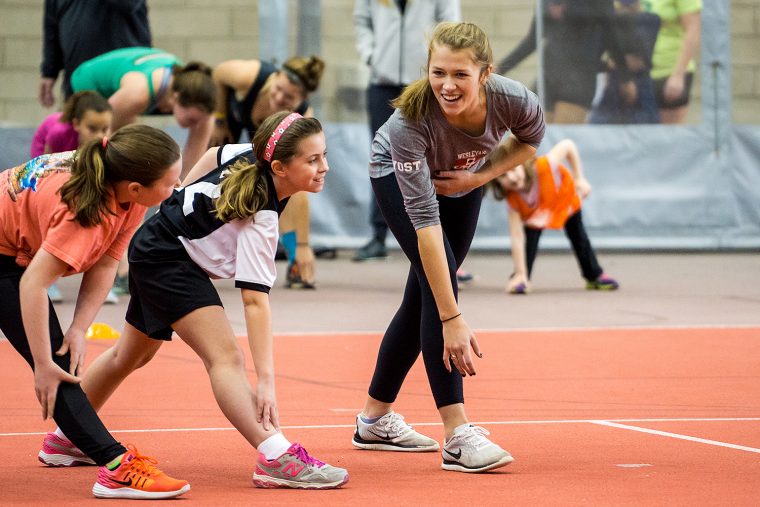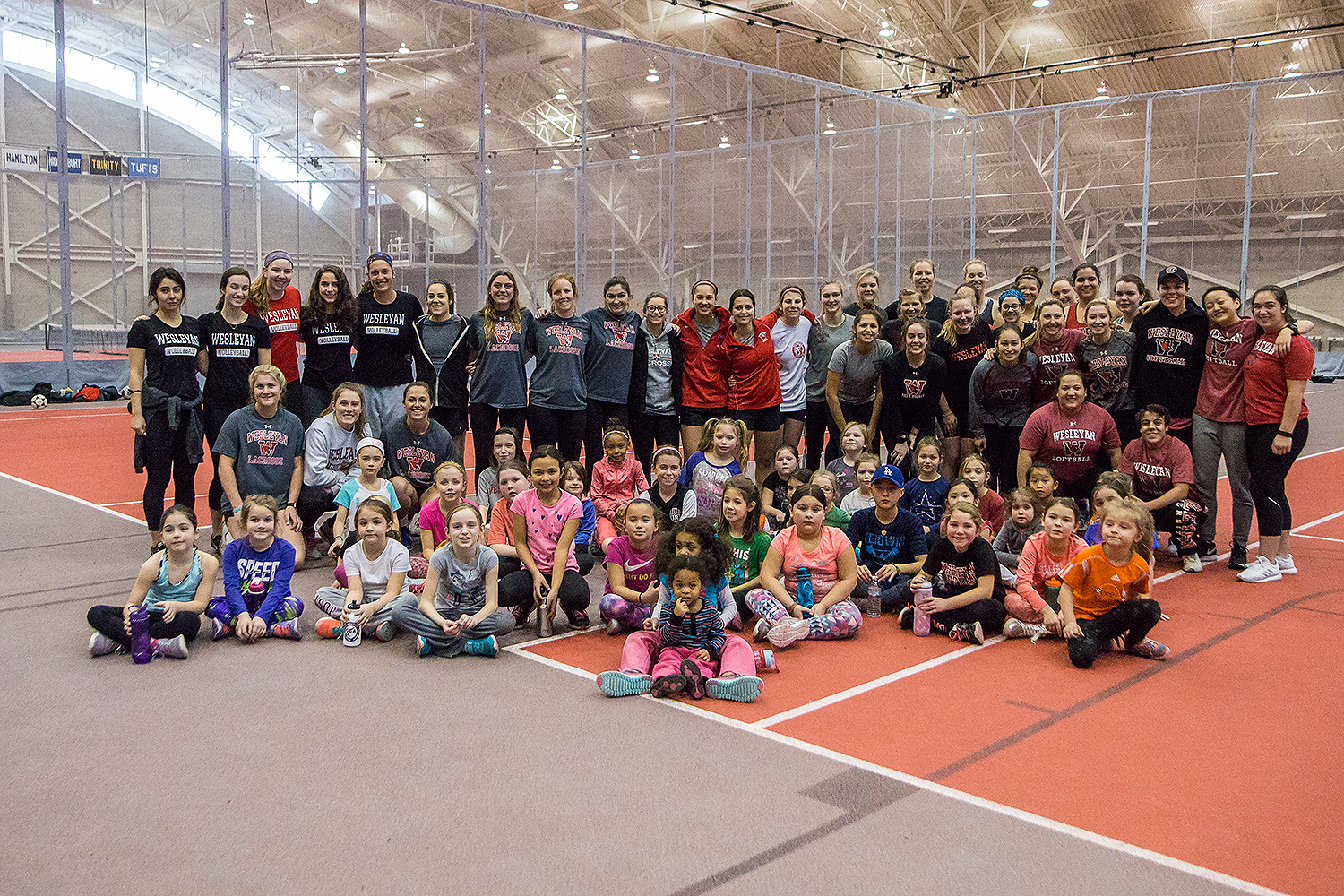 On Jan. 28, 35 local girls in grades K-6 celebrated National Girls & Women in Sports Day at Wesleyan.
Several Wesleyan student-athletes and eight coaches led sports clinics in field hockey, lacrosse, crew, soccer, softball and volleyball. All participants were treated to a pizza party and discussion with Wesleyan student-athletes and were offered free admission to Wesleyan's women's athletic contests. Throughout the day, the female athletes celebrated the courage, confidence, and character gained as they participated in sports.
Jennifer Lane, head coach of softball, coordinated this year's event with help from Olivia Berry, assistant softball coach and Jeff McDonald, assistant football coach.
"The young girls and the Wesleyan student-athletes enjoyed themselves immensely," Lane said. "It was a great opportunity for the Wesleyan student-athletes to give back to the community and it was a chance for the youth participants to experience sports they had and had not played before. The young girls loved working with the Wesleyan student-athletes and their parents couldn't say enough wonderful things about the day."
This year marks the 31st anniversary of National Girls & Women in Sports Day, which was created by the Women's Sports Foundation. The event recognizes the extraordinary achievements of those who have helped to effect change and create opportunities for women and girls in sports.
As a Middletown resident and a member of the Wesleyan community, Lane was pleased that Wesleyan Athletics could bring the two together. "Our participation went up significantly from last year and I can see it only growing more in the future," she said.
(Photos by Jonas Powell '18)