Commencement Speaker, Honorary Degree Recipients Announced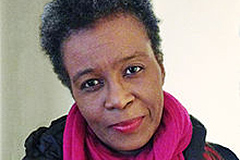 Wesleyan will present three honorary doctorates at the University's 185th Commencement on May 28. The distinguished writer Claudia Rankine will deliver the Commencement address. Wesleyan will also honor Jo Handelsman, former associate director for science at the White House Office of Science and Technology Policy, and Cristina Jiménez, executive director and co-founder of United We Dream, the largest immigrant youth-led organization in the country. The Baldwin Medal, the highest award of the Alumni Association, will be presented to John '62 and Gina Driscoll.
Claudia Rankine
Poet, essayist and playwright, Claudia Rankine is the recipient of numerous awards for work described as fearless in its pursuit of new directions in American poetry.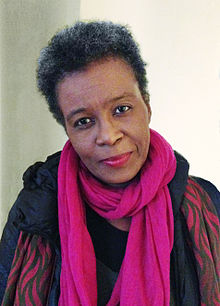 She is the author of five collections of poetry, including Citizen: An American Lyric and Don't Let Me Be Lonely; two plays, including Provenance of Beauty: A South Bronx Travelogue; numerous video collaborations; and is the editor of several anthologies, including The Racial Imaginary: Writers on Race in the Life of the Mind. For Citizen, Rankine won the Forward Prize for Poetry, the National Book Critics Circle Award for Poetry (Citizen was also nominated in the criticism category, making it the first book in the award's history to be a double nominee), The Los Angeles Times Book Award, the PEN Open Book Award, and the NAACP Image Award. A finalist for the National Book Award, Citizen also holds the distinction of being the only poetry book to be a New York Times bestseller in the nonfiction category.
Among her numerous awards and honors, Rankine is the recipient of the Poets & Writers' Jackson Poetry Prize and fellowships from the Lannan Foundation, the MacArthur Foundation, United States Artists, and the National Endowment of the Arts. She lives in New York City and teaches at Yale University as the Frederick Iseman Professor of Poetry.
Jo Handelsman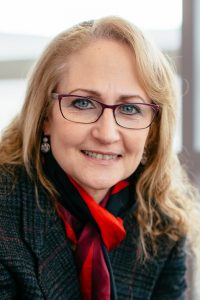 Jo Handelsman is the new Director of the Wisconsin Institute for Discovery, a research institute at the University of Wisconsin-Madison dedicated to facilitating interdisciplinary research spanning biotechnology, nanotechnology and information technologies. She also is joining the Department of Plant Pathology at UW-Madison.
Handelsman recently concluded service as the associate director for science at the White House Office of Science and Technology Policy under President Obama, where she advised the President on policies to address current and future challenges in science, engineering and mathematics. A distinguished scientist who helped create the field of metagenomics, Handelsman's current research focuses on the way bacteria communicate among themselves to create robust communities.
In addition to her internationally recognized research, Handelsman is also an international authority on evidence-based science education, which she terms "scientific teaching." To advance science education in the United States, Handelsman co-founded three programs focused on the teaching principles and practices of evidence-based education: the Wisconsin Program for Scientific Teaching, the Yale Center for Scientific Teaching, and the National Academies Summer Institute on Undergraduate Education. In 2011, President Obama awarded her the Presidential Award for Excellence in Science and Engineering Mentoring in recognition of her pioneering work in education.
Previously, Handelsman was the Frederick Phineas Rose Professor in the Department of Molecular, Cellular and Developmental Biology at Yale University. She also served on the University of Wisconsin-Madison faculty as a professor in Plant Pathology from 1985 to 2009 and as professor and chair of the Department of Bacteriology from 2007 to 2009. In 2013, she served as president of the American Society for Microbiology. She received a BS from Cornell University and a PhD in molecular biology from the University of Wisconsin-Madison.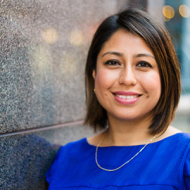 Cristina Jiménez Moreta
Cristina Jiménez Moreta is executive director and co-founder of United We Dream (UWD), the largest immigrant youth-led organization in the country. United We Dream played a leadership role in persuading the Obama administration to protect more than one million young immigrants from deportation through the Deferred Action for Childhood Arrivals (DACA) program.
Since its founding in 2008 with just seven groups, UWD has grown to a powerful network of 57 affiliates in 25 states with more than 300,000 members and a reach of over 4 million per month online. The network is a unique, multi-racial and affirming space that empowers and trains youth to lead campaigns of self-determination to stop deportations, gain access to higher education, and win other victories at the local, state and national levels that achieve dignity and justice for immigrants and communities of color.
Originally from Ecuador, Jiménez Moreta came to the United States with her family at the age of 13. She grew up undocumented, with the fear that her family could face the threat of deportation. In her junior year in high school, a college counselor told her that her immigration status prohibited her from going to college. She nonetheless graduated cum laude with a BA in political science and business from Queens College, CUNY, and holds a master's degree in public administration and public policy from the School of Public of Affairs at Baruch College.
Jiménez Moreta is one of Forbes's 2014 "30 under 30 in Law and Policy;" was named one of "40 under 40 Young Leaders Who are Solving Problems of Today and Tomorrow" by the Chronicle of Philanthropy; one of "50 Fearless Women" by Cosmopolitan; and named one of 25 disruptive leaders who are working to close the racial opportunity gap by Living Cities.
John '62 and Gina Driscoll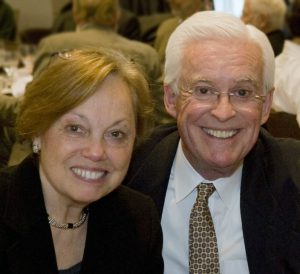 Wesleyan will present the Raymond E. Baldwin Medal, the highest award of the Alumni Association, to John '62 and Gina Driscoll. John and Gina have each provided exemplary service to Wesleyan for more than three decades, during which they have been truly remarkable ambassadors of goodwill. Among Freeman Asian Scholars, their names are synonymous with devoted friendship and unstinting support. For many years the Driscolls traveled extensively throughout Asia with the late Houghton "Buck" '43 and Doreen Hon. '03 Freeman P'77 to interview prospective Freeman scholars. The Freeman Driscoll Endowed International Scholarship was named in their honor.
John joined the Wesleyan staff in 1982 as alumni director, having previously served with the U.S. Office of Education and the Civil Aeronautics Board, among other positions. An engaging speaker and storyteller, he has emceed or spoken at countless events. He maintained close friendships with many distinguished alumni, including John Woodhouse '53, P'79, Hon. '97, and Herb Kelleher '53, Hon. '90.
A faithful and ever-enthusiastic fan of the Cardinal football team, John led a revival of the Wesleyan "Fight Song," teaching it to generations of Wesleyan first-year students. He became the first Wesleyan administrator to receive "emeritus" status, served under five Wesleyan presidents, received an Appreciation Award from the Black Alumni Council for his service, and was an active leader in Class of 1962 reunions. Off campus, he is a member of the Kiwanis and Conversational clubs.
Gina joined the Wesleyan staff in 1985 as the coordinator of events in the president's house. In 1998 she moved to University Relations, where she is currently associate director of Alumni and Parent Relations. She is a recipient of the Cardinal Achievement Award, which recognizes outstanding staff contributions, and she has been a mainstay of the United Way campaign at Wesleyan, chairing it in 1990. She served on two inaugural committees for Wesleyan presidents and coordinated the 21st Hugo Black Lecture delivered by the late Justice Antonin Scalia.
Off campus, Gina has been an active volunteer in the Middletown school system – serving as PTO president at the middle and high schools and as parent liaison for the $11-million referendum on the renovation of Middletown High. She also helped found the Neighborhood Preschool, which provides preschool services to the Wesleyan and Middletown communities.