New Wesleyan Bookstore to Offer Food by 'grown'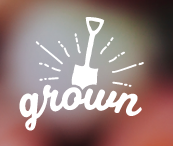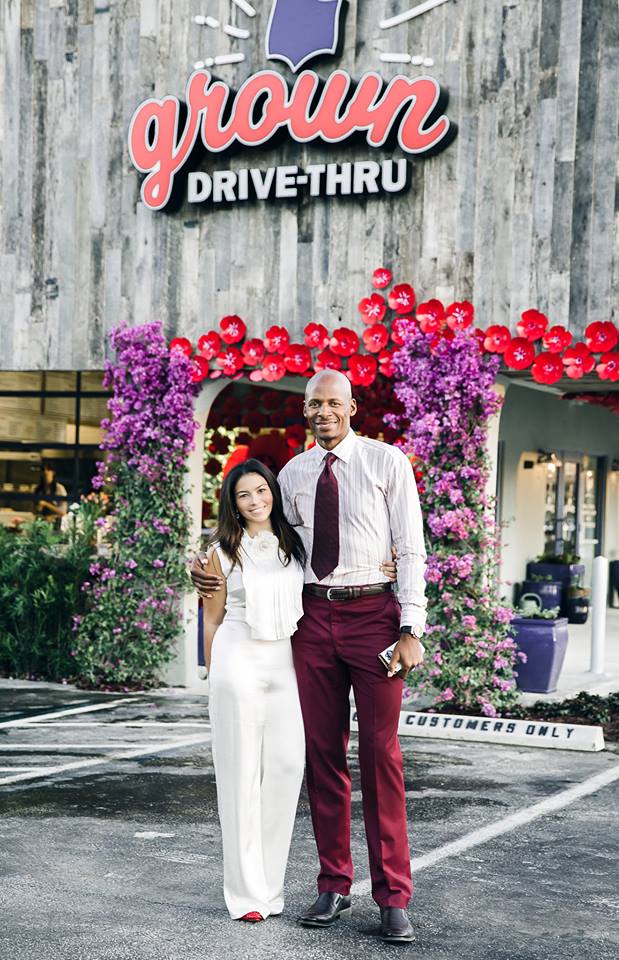 The new Wesleyan RJ Julia Bookstore on Main Street, opening this spring, will feature a café run by grown, a USDA organic certified concept based in Miami, Fla. owned and operated by husband-and-wife team Shannon Allen (a Middletown native) and NBA champion Ray Allen (also a proud University of Connecticut Husky and Olympic gold medalist). grown marries the quality of farm-to-fork cuisine with a level of convenience that makes it possible for busy people on the go to access high-quality foods at affordable prices.
The Wesleyan RJ Julia Bookstore will be located at 413 Main Street, near the intersection of Washington Street, in a 12,000-square-foot, two-story space.
"We're delighted to partner with grown in this exciting new venture. Their commitment to wholesome food and sustainable practices are a perfect fit for Wesleyan," said Wesleyan President Michael Roth '78. "We think the addition of this healthy option on Main Street is a great thing for the people of Middletown."
"As a Middletown native, and Connecticut residents, we are thrilled to partner with Wesleyan University as the new cafe in the Wesleyan RJ Julia Bookstore," said grown owner Shannon Allen. "We are collectively committed to sustainability beyond the kitchen, practicing permaculture and allergen awareness in a stunning holistic environment for students, faculty and the greater Middlesex County community. This new operation is distinctly aligned with our mission to change the world one USDA organic certified meal at a time. We are grateful for the opportunity and ecstatic to bring grown home."
Guests will be able to enjoy breakfast, lunch and dinner items as well as fresh pressed juices, smoothies, meals to-go, and more. Practicing sustainability beyond the kitchen, grown utilizes pulp-free and compostable paper products, 100 percent recyclable cups, BPA-free storage containers and plantable menus.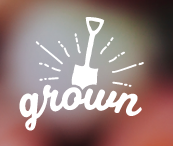 "grown is a nationally recognized brand that we are extraordinarily proud to have in the City of Middletown," said Middletown Mayor Daniel Drew. "This is one more exciting and important business that will add tremendously to the vibrancy of Main Street and our business community. We thank them for choosing to grow here and we look forward to the success and vibrancy they'll bring. "
"Words can't express how excited I am to welcome grown to Middletown and to Middlesex County," added Larry McHugh, president of the Middlesex County Chamber of Commerce. "I have known Shannon Allen and her family for many years, and have gotten to know Ray through our mutual connection to UConn. We were honored to present Ray with the Chamber's Role Model Award in 2007. This is a family that gets it. All reports from their establishment in Florida describe the food and service as outstanding, and Shannon and Ray as great businesspeople and strong corporate citizens. This news adds to the major excitement that R.J. Julia Booksellers and Wesleyan University are bringing to downtown Middletown. It is a terrific development for our city, our county and our state."
RJ Julia's flagship store in Madison has won several major awards—including Publishers Weekly Bookseller of the Year and Connecticut Magazine Best Bookstore—over its 26 years in business. It hosts more than 300 events each year in Madison. The new location will host several author events each week for the Wesleyan and greater Middletown communities.
Read more about the new bookstore here.